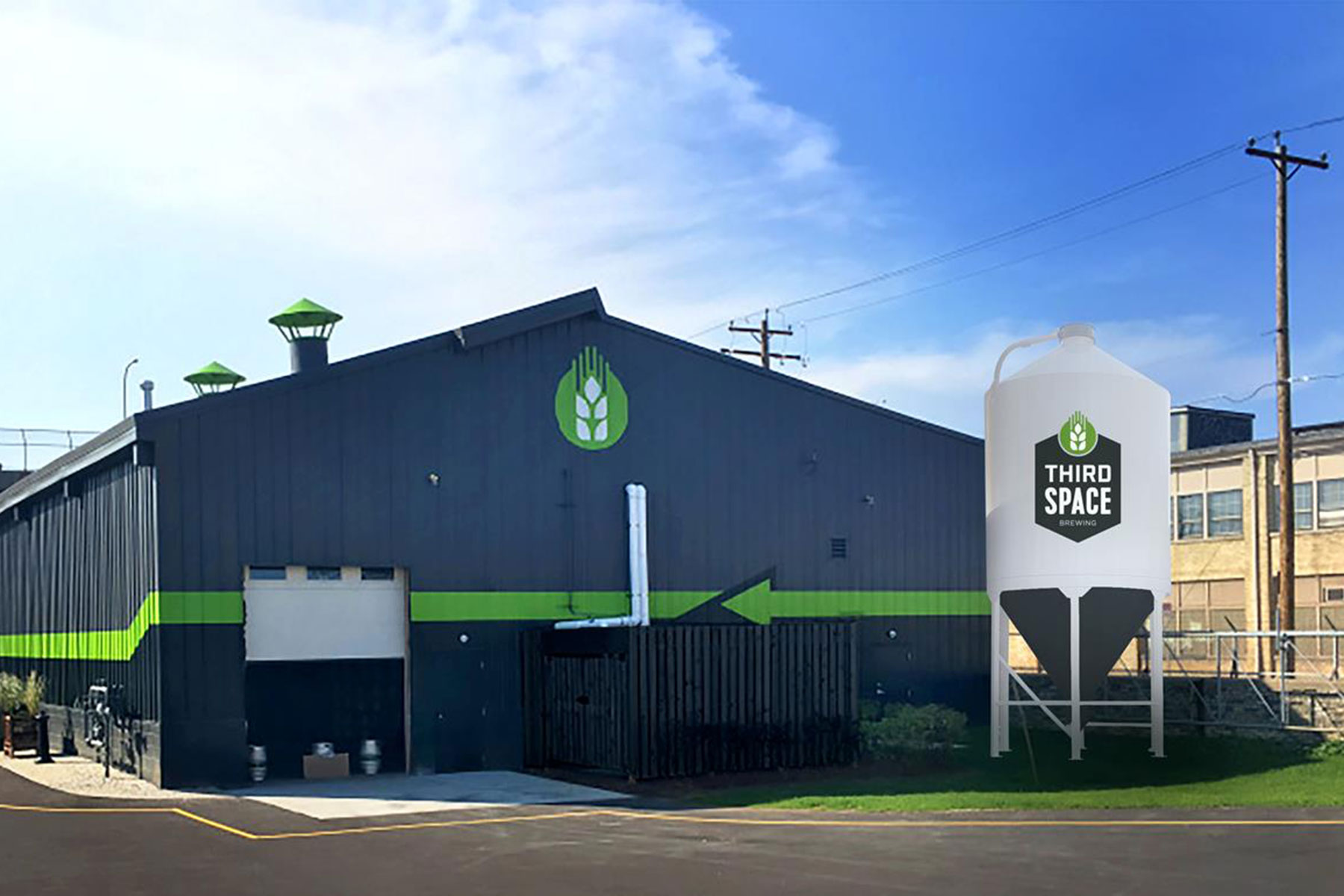 Third Space Brewing, the award-winning Milwaukee craft brewery, recently announced its next major production expansion as well as plans for a wholesale distribution partnership.
The production expansion, which is scheduled to begin in Spring 2018 at the company's brewery, 1505 W. St. Paul Avenue, will include:
The addition of two 90-barrel fermentation tanks and one 90-barrel "bright" tank. The additions will double the brewery's capacity to 7,500 barrels annually. "This addition will set us up for future growth and help us meet anticipated demand during the peak summer months," Co-founder and Brewmaster, Kevin Wright, said;
The installation of a state-of-the-art five-barrel pilot system. "This new system will allow us to produce commercial quality small-batch brews," Wright pointed out. "This gives us greater freedom for experimentation to test new recipes, new raw materials, and process improvements. We also intend to use the pilot system to introduce some exciting new products in draft, cans, and bottles as part of our popular 'In the Spirit' and 'Specialty IPA' series."
The installation of a whirlpool vessel in the brewhouse. The new equipment will increase efficiency, and the improved output will enable the brewing operations to keep up with the expanded cellar capacity;
The addition of a bulk malt silo in front of the building. The silo will enable the production team to receive bulk malt deliveries which will enhance efficiency and accommodate future growth;
The company also announced a wholesale distribution partnership with Beechwood Sales and Service of New Berlin, effective in January. "Beechwood brings more than 30 years' experience along with a high degree of expertise in selling craft beer in this area," Co-founder and Director-Sales & Marketing, Andy Gehl, said. "Beechwood has an outstanding reputation for quality and customer service, and we look forward to working together to build the Third Space brand throughout southeastern Wisconsin."
"We are very excited about this new partnership with Third Space" said Dave Cartwright, Craft Manager for Beechwood. "I have known Kevin for several years, and have been a fan of his beers even before he started Third Space. He and Andy make a great team, and have made Third Space a noteworthy player in the very vibrant local beer scene. We look forward to working with them to bring their outstanding beers to a wider audience and partnering with them in building Third Space into a prominent Milwaukee brewery."
In its first full year of operation, Third Space Brewing exceeded its production targets, with sales of approximately 2,200 barrels. The brewery's beer has been on draft since its opening in September 2016, and the company began canning in March 2017. In its first year of operation, Third Space added three full-time and eleven part-time employees.
Third Space currently sells its beer at its onsite taproom and beer garden as well as to approximately 250 draft and package customers throughout the greater Milwaukee area. This expansion and the partnership with Beechwood Sales and Service will allow Third Space to expand its distribution to additional customers and to the remainder of Southeastern Wisconsin.