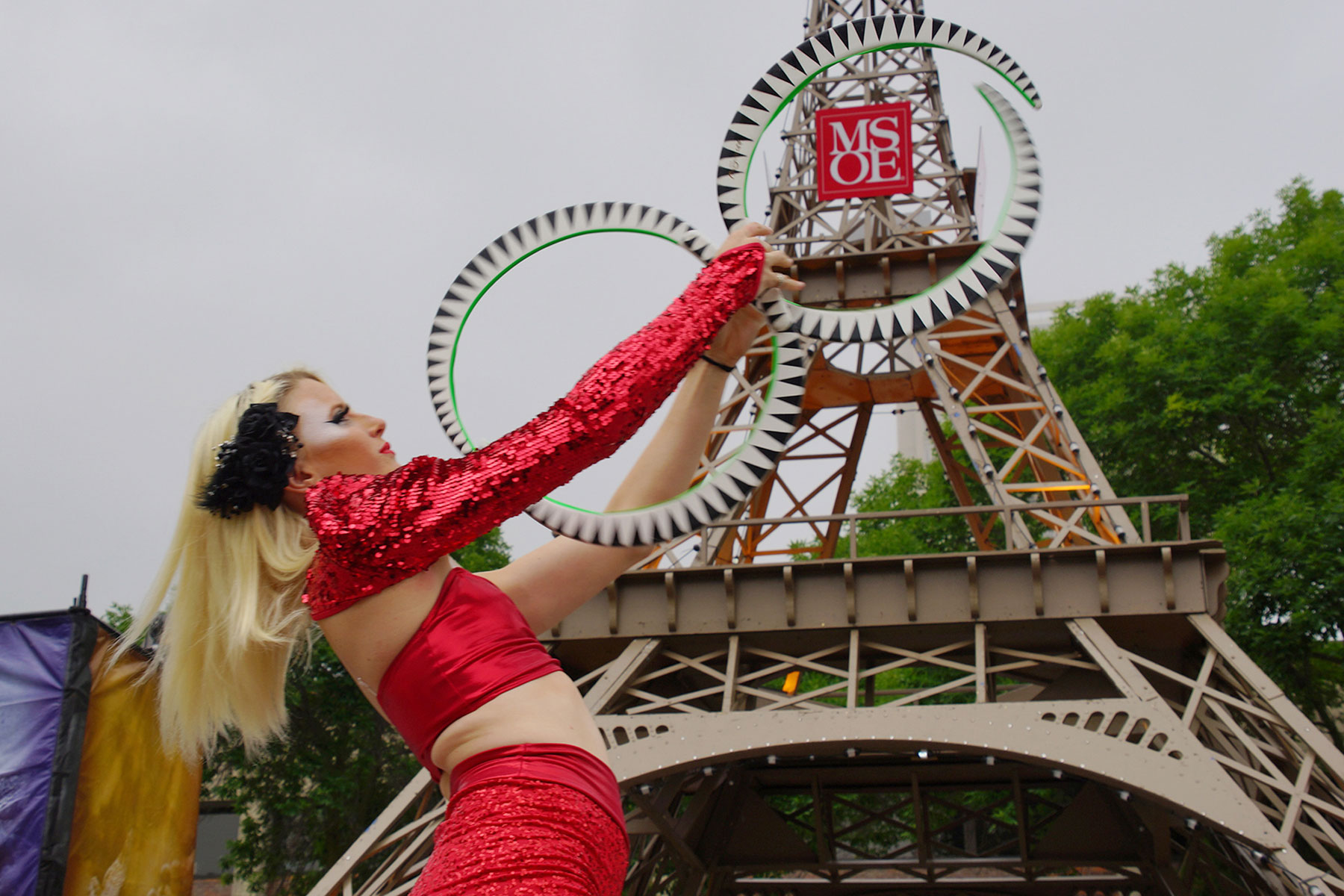 The 37th annual Bastille Days will return to Cathedral Square Park from July 12 to 15, using a slightly new footprint with modified boundaries in anticipation of streetcar operations.
While The Hop will not be fully operational until late 2018, the East Town Association recognized that vehicles would be undergoing testing during this year's festival.
"Guests of Bastille Days are in for some exciting changes," said Kim Morris, executive director of East Town Association. "Over the last year, we've been working closely with city officials on a revised layout that will complement streetcar service and minimize impacts to neighboring businesses. Our new footprint keeps Bastille Days anchored in the hub of our neighborhood and provides visitors with better accessibility. Plus, festival-goers will be able to take the streetcar right to Bastille Days next year. The solution is really a win-win for all."
Phase 1 of The Hop includes both east and west routes on Kilbourn Avenue – home to the main thoroughfare of Bastille Days. The two most noticeable changes of this year's festival will include moving the main artery of the festival to Wells Street (from Kilbourn) and moving the festival's iconic and popular Eiffel Tower south by 100 feet, into the north end of Cathedral Square Park. Kilbourn Avenue will still be utilized during the festival; however, pedestrian use will be scaled back.
The run route for the 2018 Associated Bank Storm the Bastille will not change under the new plan. The start and finish line will remain on Jefferson Street between Wells and Mason streets.
This will be a transitional year for the festival, as visitors will most likely be able to see streetcar vehicles throughout downtown this summer, but will not be able to ride them because of the 1,000 hours required for testing.
Last year, the Forest County Potawatomi Community announced it would sponsor the streetcar for 12 years and cover free rides for the streetcar's first year of operation. The Hop presented by Potawatomi Hotel and Casino will deliver riders to the front door of Bastille Days in 2019.
"As the highest-attended street festival in Milwaukee, we know that parking can, at times, come at a premium," said Morris. "The ability for fest-goers to get to Bastille Days from points all throughout downtown with The Hop will be a true game-changer for us. We look forward to increasing the visitor experience, and the addition of the streetcar alongside our new festival layout will certainly help us accomplish that."