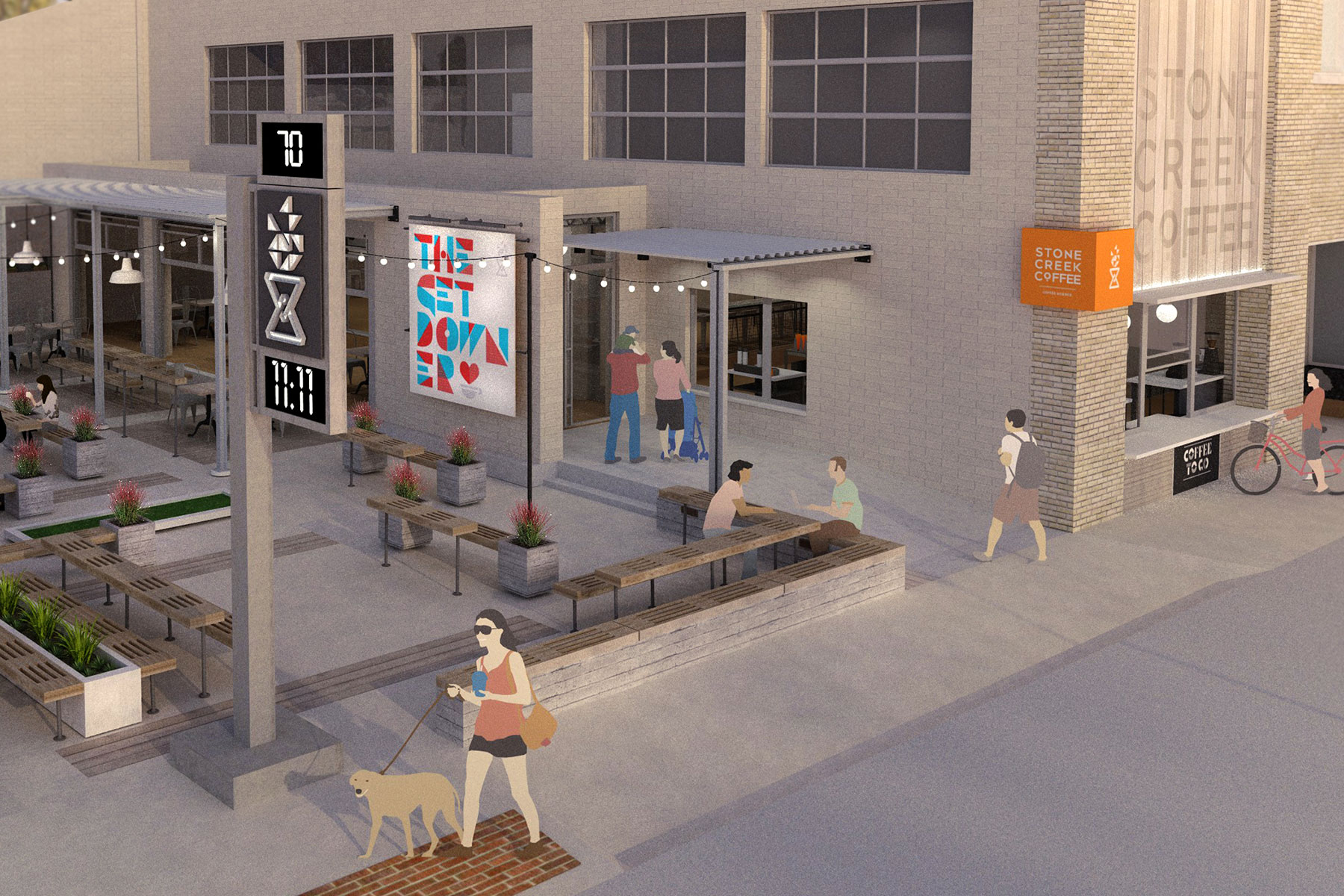 Stone Creek Coffee announced plans for a new cafe to open in late fall of 2017 on Milwaukee's East Side.
The new Stone Creek Coffee cafe will be located at 2650 North Downer Avenue, and is planned as the next step in transitioning the "brew" of Brew City to represent the coffee bean beverage.
"I lived a few houses north of this site on Downer. I celebrated a lot of great milestones there: my first house, getting married, and our first son. For years we watched as the street changed. The old bank site is an important anchor of this street, and it has been empty for a long time. We are excited to rehab this corner and make it awesome," said Stone Creek Coffee's founder and co-owner, Eric Resch.
The site has been developed in collaboration with Stone Creek Coffee's close partners, LP/w Design Studios. The unique features of this cafe will include a large three-season porch with open-air seating integrated into a newly developed patio and green space.
"Every day at Stone Creek Coffee we are granted the opportunity to challenge ourselves. We embrace the challenge to improve the world around us, the challenge to be better coffee professionals, and the challenge to build a better company," stated Resch. "These challenges drive us to invest in our home city."
The exterior of the building will highlight the original building materials and establish a timeless anchor to the neighborhood. Finally, Stone Creek Coffee will introduce a walk-up service concept accessible from the exterior sidewalk in an effort to add to the already strong outdoor culture of the community.
The undertaking has not come without challenges. The Stone Creek Coffee crew spent many hours to get this project off the ground. It is also a very personal project for Resch.
"This was a complicated deal," Resch said. "It was a tad complicated because we were committed to not only rehabbing the building, but also creating a coffee patio to replace the dilapidated corner parking lot. This is about reinventing an iconic corner in Milwaukee, and it's going to be sweet."
Melissa Perez, Stone Creek's Digital Experience Director and Co-Owner, added: "Eric and I have spent many years trying to find an East Side location that fit the coffee vibes we are working to create. We have had our eye on this corner for over a decade, and after a year of 'behind the scenes' work things finally came together."