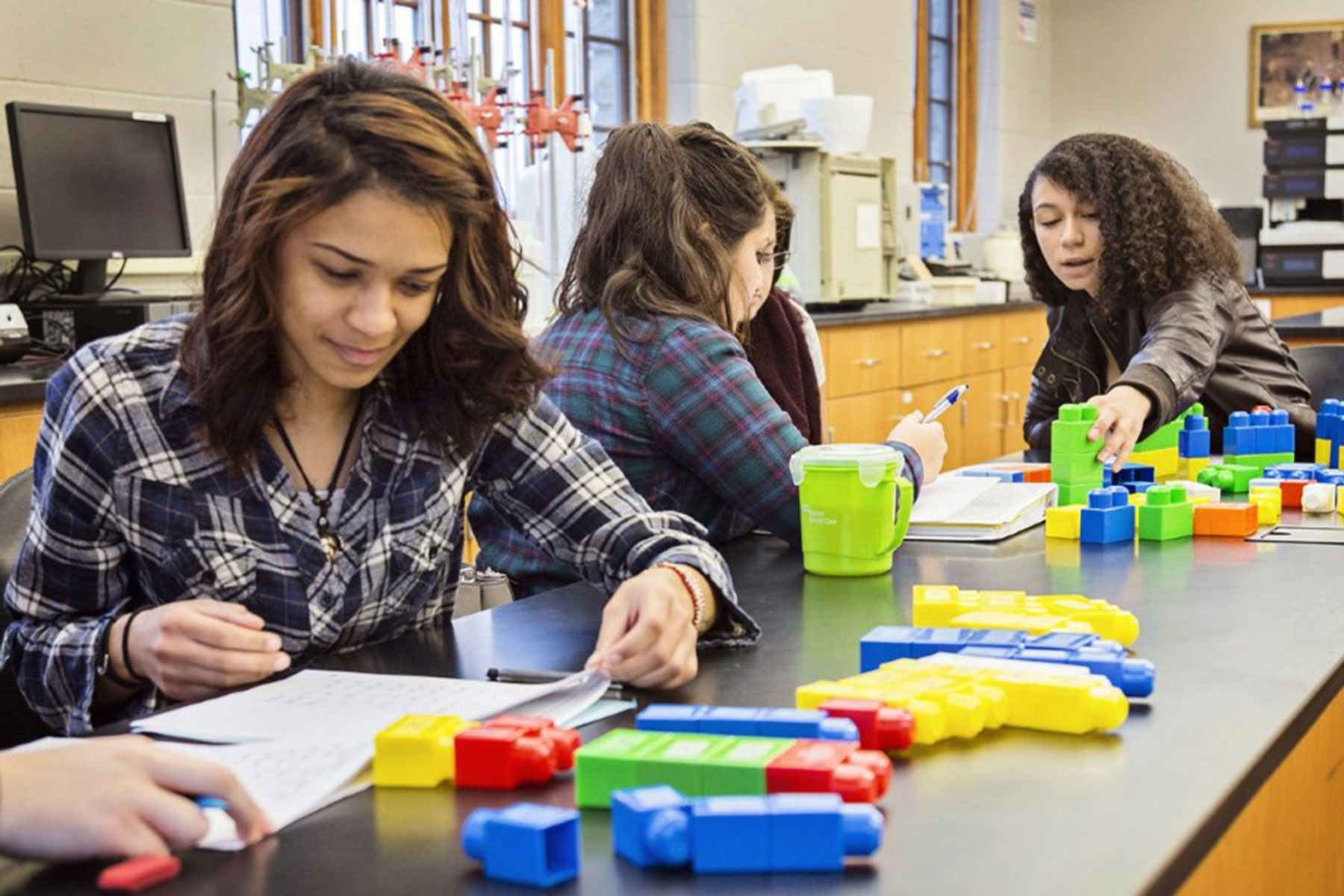 An award from the National Science Foundation will soon enable Mount Mary to establish the Jewel Scholar program, expanding access to underrepresented students.
Mount Mary University has been awarded a $650,000 grant from the National Science Foundation to expand access to STEM careers for women and underrepresented students, with the purpose of growing the talent pool of highly skilled scientists in the Milwaukee area.
The Jewel Scholars program, named after African-American scientist and educator Jewel Plummer Cobb, will enable the University to establish scholarships and programming for 18 low-income, academically talented students for the next five years.
"This is a significant achievement for the University, as it builds upon our deep commitment to supporting our students, and aligns with our strategic plan to widen the career pathways for women in the sciences," said President Eileen Schwalbach.
The program will be open to qualified students enrolled in biology, chemistry and the new food science chemistry program, which launched this spring. Jewel Scholars will participate in innovative 3D molecular modeling projects that develop scientific reasoning and enhance visual-spatial skills.
The program is supported by Milwaukee's M7 Regional Economic Development Partnership, which will connect Jewel Scholars with local STEM employers in water, food and beverage, and energy sectors. Local companies that have committed to support to the students in this program include the Kerry Group, Stonehouse Water Technologies and Promega Corp.
Due to the University's commitment to student support, Mount Mary maintains higher-than-average retention rates for underrepresented women in the sciences. Mount Mary's retention rate of 76 percent is significantly higher than the national trends (see below), which reflect an overall challenge in maintaining women in STEM-related careers:
The U.S. workforce will suffer a deficit of one million college graduates in STEM fields during the next decade.
Less than half of the three million students who enter U.S. colleges intending to major in STEM fields persist in STEM until graduation.
African-American students who intend to major in STEM switch to non-STEM fields before graduation twice as often as white students.
Mount Mary's strong retention rate of 76 percent stands in striking contrast to these national trends.
Source: Science Magazine, Sept. 2013 and Mount Mary's Department of Institutional Research
The Jewel Scholars program will build upon Mount Mary's proven support practices, and also provide career-building opportunities such as workforce networking, internships and job shadowing.
It will be administered under the direction of Colleen Conway, professor of chemistry, and Maureen Leonard, associate professor of biology. Laurel End, chair of the University's psychology department, will coordinate the research study of the project.
This award marks Mount Mary's first major funding from the National Science Foundation. At this time, this grant is one of only five awarded to Wisconsin private colleges and universities.
This material is based upon work supported by the National Science Foundation under Grant No. 1644003.
© Photo
Mount Mary University