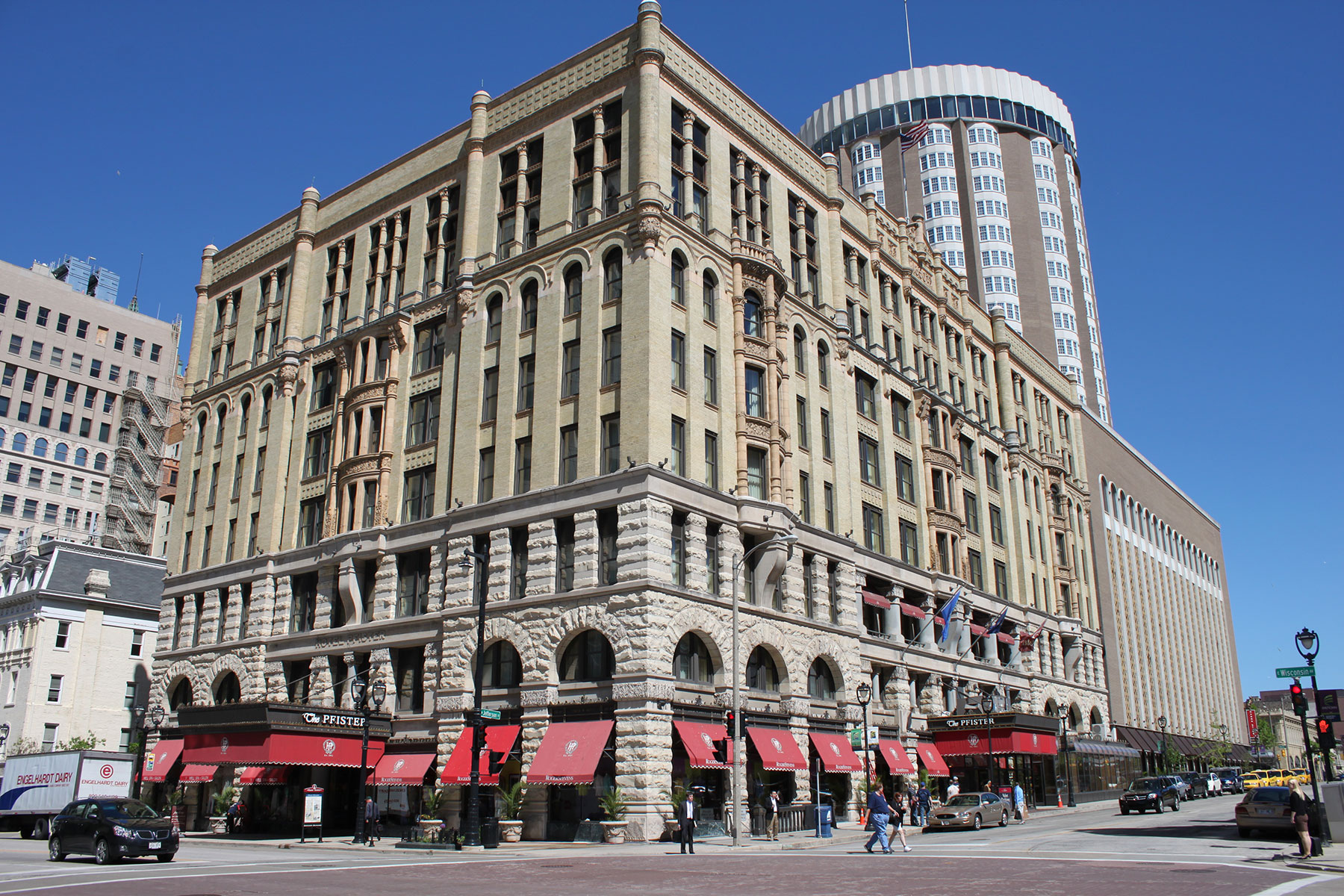 The Pfister Hotel announced six finalists for the 2018-2019 Artist-in-Residence program on January 16, with public voting to begin on January 19.
This year's finalists are Katheryn Corbin, ceramic figure sculpture; Clare Jorgensen, encaustic painter; Heidi Parkes, fiber artist; Kate Schaffer, painter; Stephanie Schultz, fashion designer; and Alice Wilson, living statue performer, costume and makeup designer.
Works of the six finalists will be showcased through mid-February at Gallerie M inside the InterContinental Milwaukee, also owned and managed by Marcus Hotels & Resorts, to coincide with the Historic Third Ward's Gallery Night and Day on January 19 and 20.
During a special Gallery Night reception at Gallerie M, guests and attendees will have the opportunity to meet the finalists and learn more about their work. The event will be held on January 19 from 5 p.m. to 9 p.m.
The 2018-2019 Artist-in-Residence winner will help celebrate the 10th year of the internationally recognized program, which provides an opportunity for local artists to enjoy a highly visible platform to showcase their work. This includes a year's worth of creating and displaying their work in the designated artist studio and gallery on the first floor of the 125-year-old Pfister Hotel.
Guests and the public can visit the artist during her residency in The Pfister's studio and watch the evolution of each piece come to life while learning about the Artist in Residence's unique artform and method.
Beginning at noon CST on Friday, January 19, 2018, members of the public will be able to vote online at thepfisterhotel.com/vote once per day, or via manual ballot vote at both Gallerie M and the Artist-in-Residence Studio at The Pfister Hotel.
Voting will end on Friday, February 16, 2018 at noon CST, and the selection committee will announce the next Artist in Residence soon thereafter. The public voting will comprise of one seat on the selection committee, influencing the final decision. Regardless of who is chosen as Artist in Residence, the winner of the public vote will receive a solo exhibit inside Gallerie M and a $300 Utrecht Art Supplies gift card.