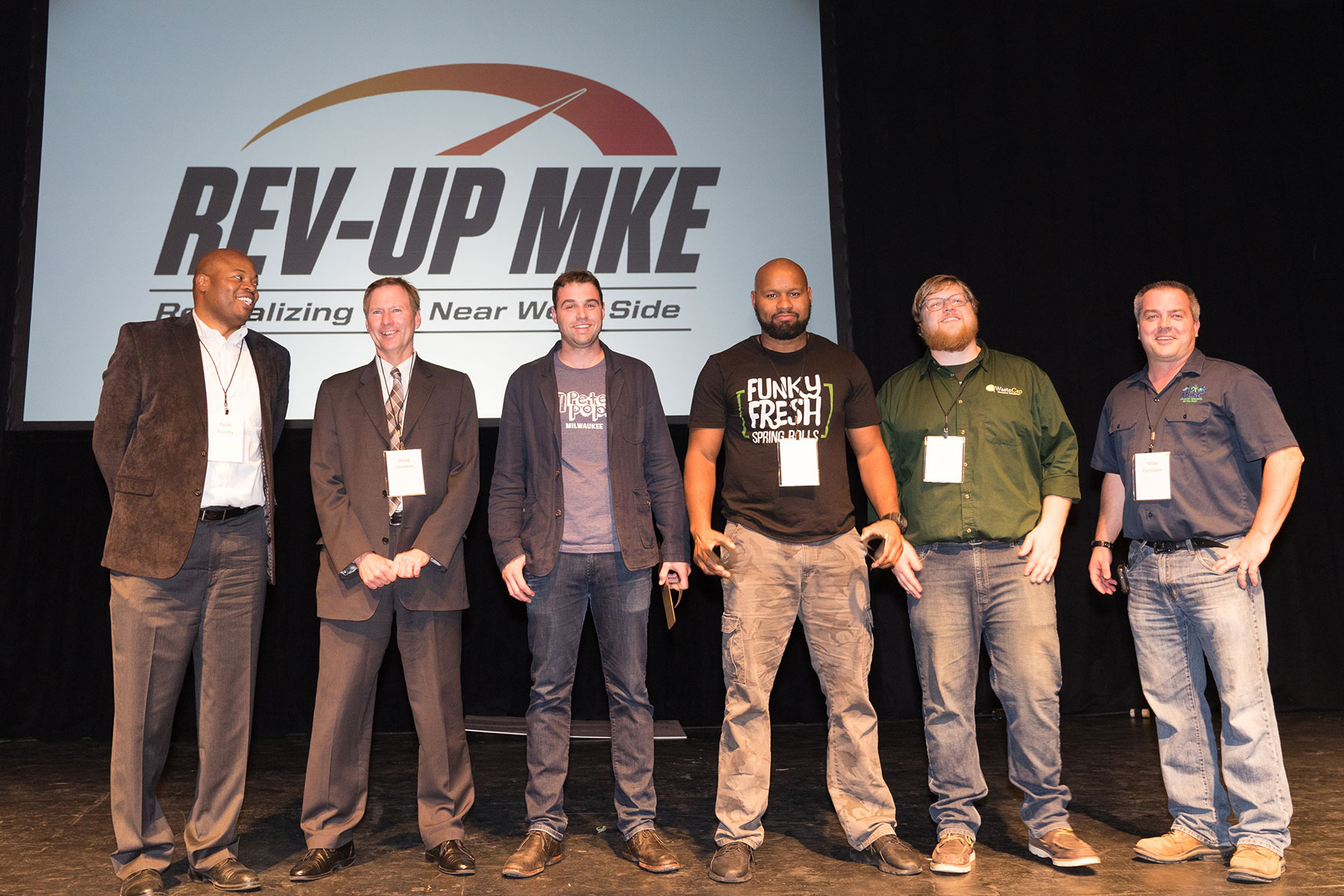 Near West Side Partners, Inc. announced on September 29 that Pete's Pops has been named the winner of the inaugural Rev-Up MKE small business competition, and will locate their business in an empty storefront in the Near West Side.
The winner was announced on Tuesday, September 27, 2016, at the conclusion of a "Shark Tank"-style live pitch event in which all eight finalists presented before a unique panel of judges and the public at The Rave. In addition, Funky Fresh Spring Rolls was named as the runner-up and recipient of $4,000 in start-up finds and they were named the "WaterStone Audience Choice" and will receive an additional $1,000 to support their growth. In addition, Doug Gordon, CEO of Waterstone Bank announced they would provide $2,000 to a third place contestant, naming WasteCap Resource Solutions/Milwaukee Community Service Corps.
"Pete's Pops will now join the ranks of some of the world's greatest start-ups located in the Near West Side – startups that are now recognized iconic brands like Harley-Davidson and MillerCoors," said Keith Stanley, Executive Director of NWSP. "We're excited Pete Cooney will bring more than just unique flavored popsicles to area residents and employees in our neighborhood of neighborhoods."
Pete's Pops is a local, Milwaukee company offering fresh fruit and cream popsicles (otherwise known as paletas) in many unique flavor combinations. Pete Cooney plans to keep creating new flavor combinations in his new storefront, now beyond his current 7-month season. He aims to create more positive experiences working to build a better community.
"I can't wait to get to work on moving my business into the Near West Side," said Pete Cooney of Pete's Pops. "And I'm thankful to the Near West Side partners for putting together this great Rev Up MKE competition"
"We feel Pete's Pops is a great example of the renewed entrepreneurial endeavors taking place in the central part of our city," said Doug Gordon, CEO of Waterstone Bank – a major prize contributor. "We are hoping many more business owners find success here, bringing new jobs and new vibrancy to the commercial corridors of the Near West Side."
As part of the evening, guests enjoyed the Taste of the Near West Side, which included complimentary food samples and drinks from Near West Side restaurants, including: Five O'Clock Steakhouse, MillerCoors, Miss Katie's Diner, Daddy's Soul Food and Grille, Troop Café and Envoy Restaurant & Lounge, located inside the Ambassador Hotel.
Background on Competition
Leading up to this announcement, all eight finalists have been participating in hands-on business training, with technical assistance and mentorship from a number of organizations in Milwaukee, including: WWBIC, BizStarts, and the Marquette Law and Entrepreneurship Clinic.
"We were thrilled to have such a great group of finalists, who have done tremendous work to prepare for the live-pitch event," said Kelsey Otero, Associate Director of Social Innovation at Marquette University and Rev-Up MKE organizer. "We know that each and every one of our finalists would be a great addition to the Near West Side and wish all of them great success."
Pete's Pops will receive significant resources to support his venture, which will be located in a Near West Side storefront, including:
$10,000 start up business funding from WaterStone Bank
Over $25,000 in in-kind services (architectural renderings, support on rent payments, small business consulting, free legal audit and communication support)
One year of computer power, storage space and Internet bandwidth to house mission-critical applications on a private server, courtesy of Potawatomi Business Development Corporation, Stack41 and Data Holdings
Advertising and recognition from Near West Side Partners

Judges from the event included:

Paul Jones, Vice President – Strategy & Sustainability, Harley-Davidson
Doug Gordon, CEO, Waterstone Bank
Nancy Hernandez, President, ABRAZO Multicultural Marketing & Communications
Keith Stanley, Executive Director, NWSP
Kyle Cherek, Host, Wisconsin Foodie
"The Near West Side has been home to some of Milwaukee's greatest entrepreneurs – from William Harley and Arthur Davidson to Fredrick Miller, said Paul Jones, Vice President – Strategy & Sustainability for Harley-Davidson. "We are proud to welcome and support the next generation of entrepreneurs in the Near West Side."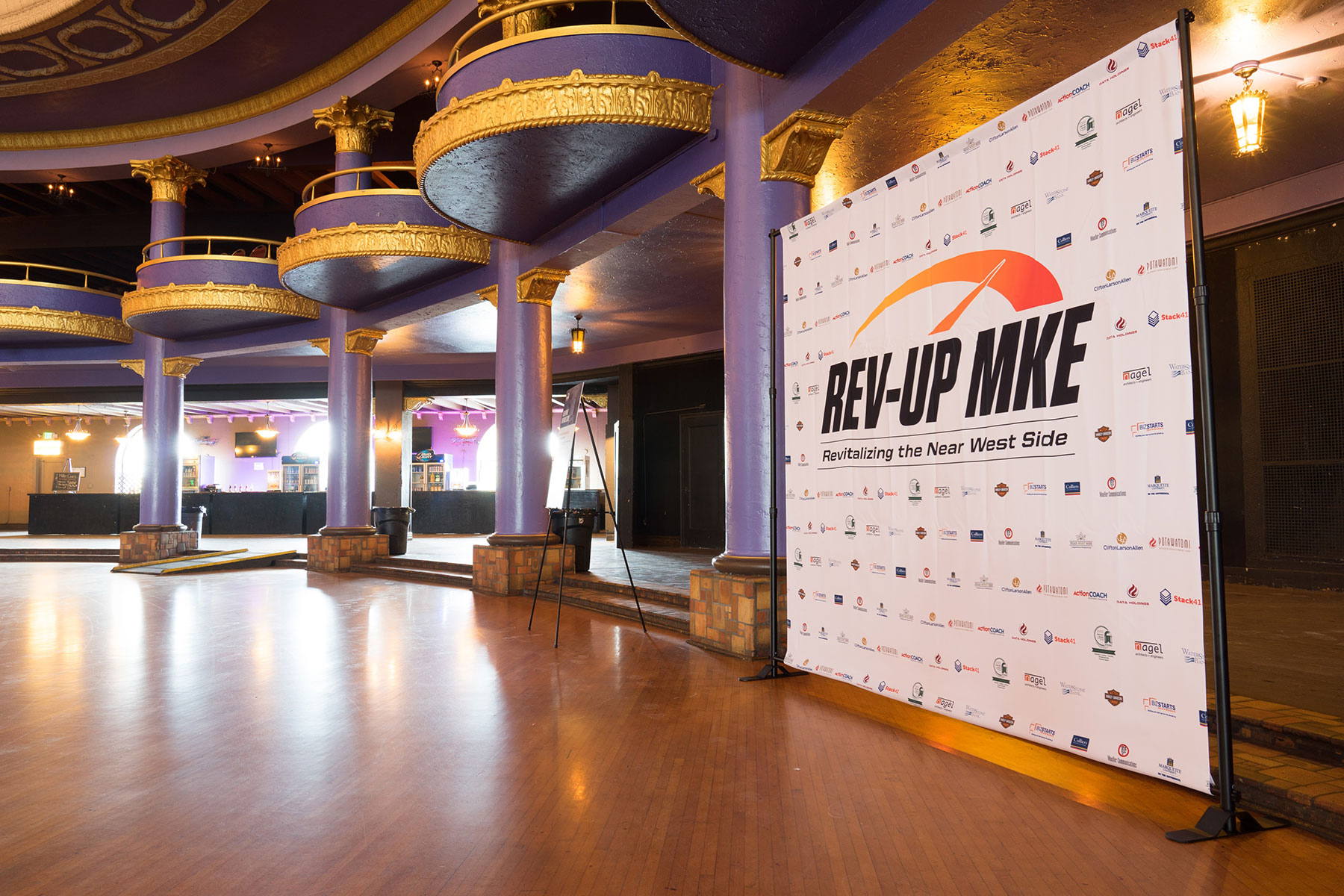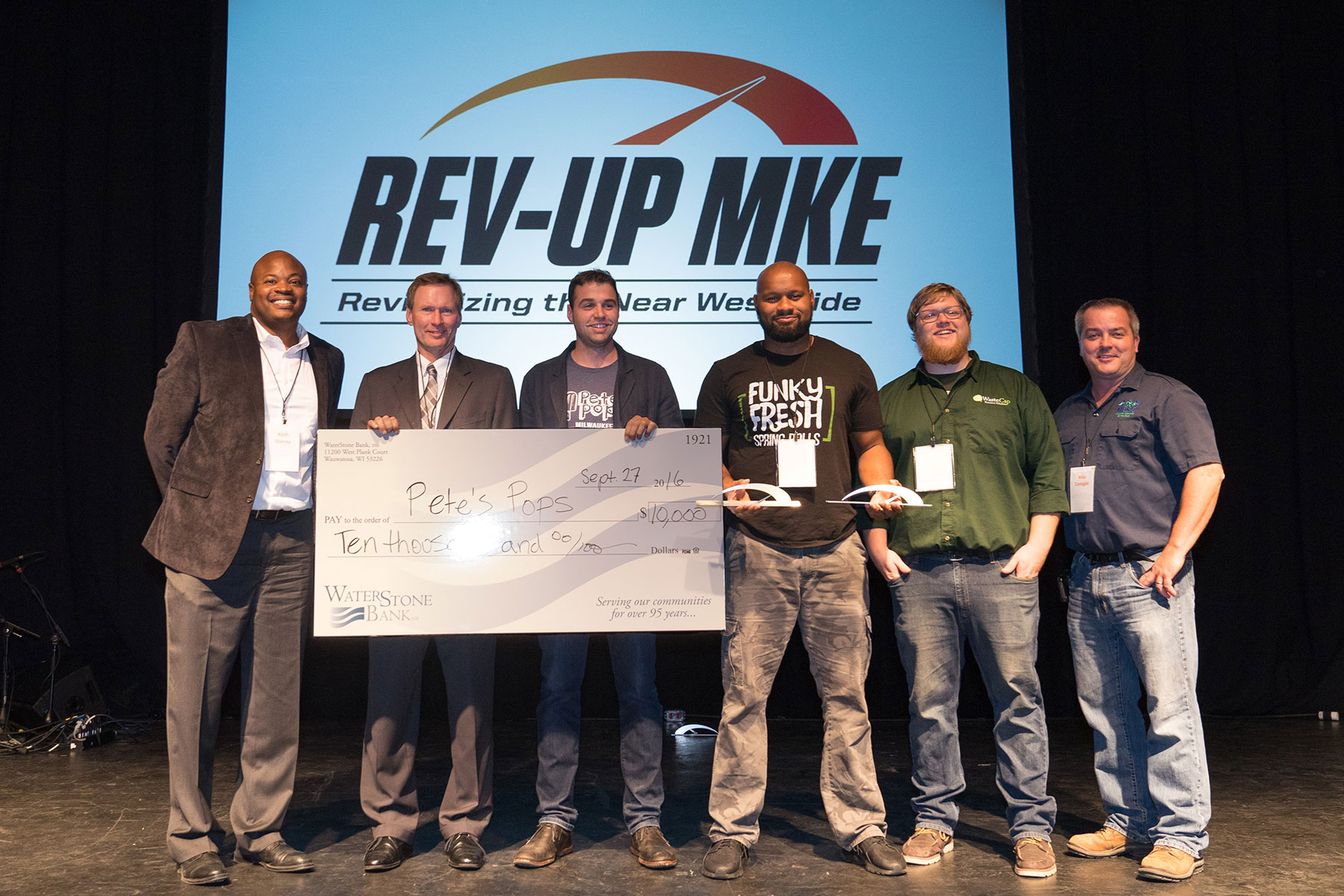 About Near West Side Partners, Inc.
Near West Side Partners, Inc. is a non-profit organization with a mission to revitalize and sustain the Near West Side as a thriving business and residential corridor, through collaborative efforts to promote commercial corridor development, improved housing, unified neighborhood identity and branding, and greater safety for residents and businesses. Near West Side Partners, Inc. is an organization of businesses and civic leaders from throughout the Near West Side, including the organization's five anchor institutions – Aurora Health Care, Harley-Davidson, Marquette University, MillerCoors and Potawatomi Business Development Corp.