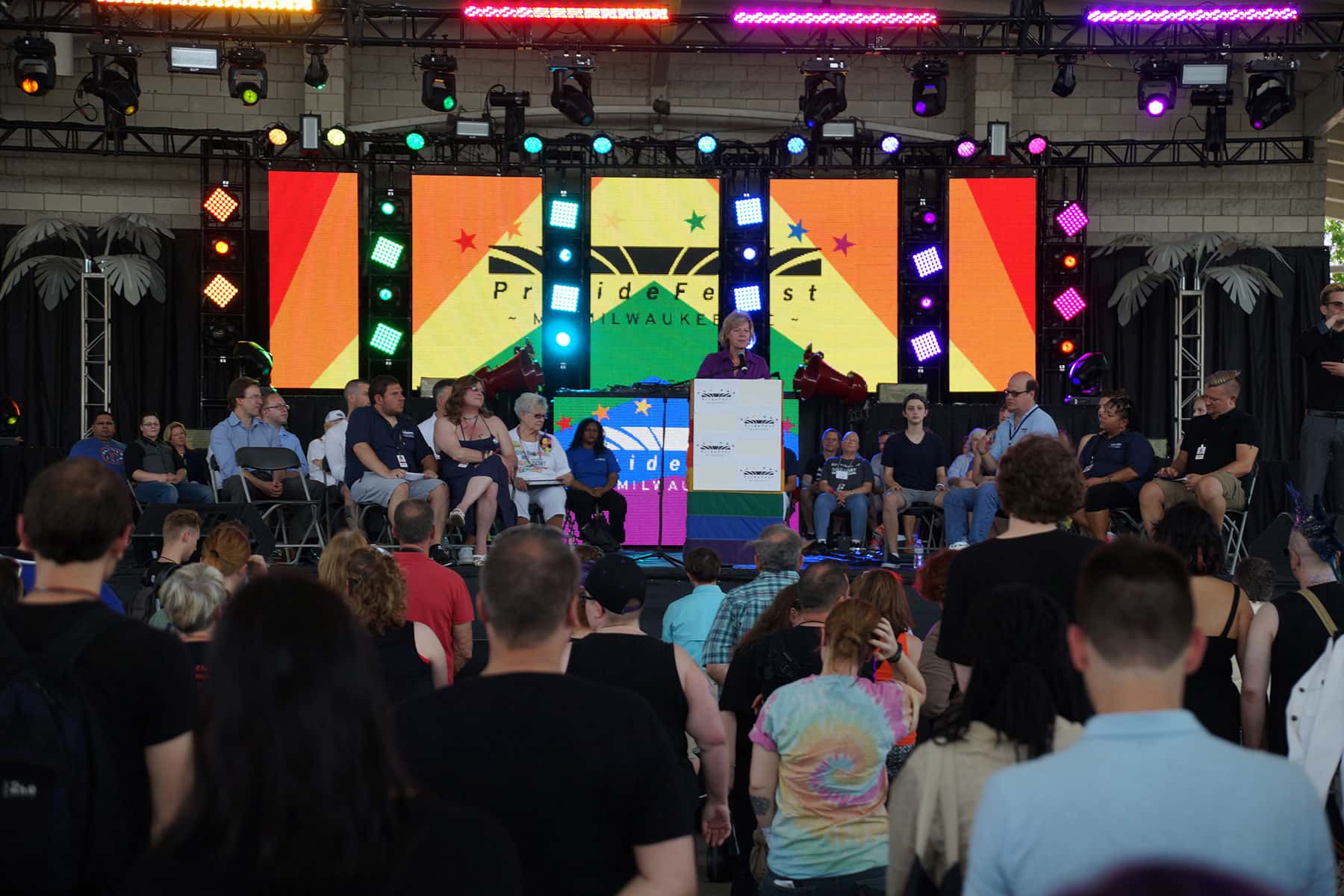 To honor the history of the LGBT festival, Milwaukee Pride, Inc. is offering complimentary admission for all visitors from 2:30 p.m. to 4:30 p.m. on Friday, June 9.
PrideFest Milwaukee is the official kickoff to Milwaukee's summer festival season. PrideFest Milwaukee 2017 features headliners Betty Who, 10,000 Maniacs, Steve Grand and Todrick Hall, along with over 150 diverse acts on eight stages to Henry W. Maier Festival Park on June 9, 10 and 11.
Political commentator Randy Rainbow will serve as Master of Ceremonies for the weekend, and PrideFest welcomes its Plus One beneficiary, GSAFE.
"We are humbled to be this year's PrideFest Plus One recipient," said Brian Juchems, GSAFE senior director of education and policy. "Proceeds raised will help us continue our work to build the leadership of LGBTQ middle and high school students through youth leadership events and camps. It allows us to continue our work with schools and districts to not only pass but implement policy that supports and includes transgender and non-binary students. We couldn't be more grateful."
For the kick off event, Jim Obergefell will be the keynote speaker. In 2015, Obergefell's landmark Supreme Court case resulted in a national victory for marriage equality. As a purposeful activist, Obergefell is dedicated to the fight for equality not just for the LGBTQ community, but for civil rights for all. He encourages and empowers audiences to stand by their beliefs — and prove that love always wins. Obergefell will be joined by Milwaukee County Executive Chris Abele, who has been a committed supporter of the LGBTQ community throughout his personal and professional life.
Milwaukee Pride, Inc. is also proud to present the 2017 Pride Awards, which will be awarded to three honorees:
Lois Ratzow, founder of the Old Timers Party
Linda Wesp, NP, of the Milwaukee Center for Health & Wellness
Milwaukee Bucks
The organization will also recognize Keiana James with the Valor Award, which celebrates an individual who has fought to advance a critical community cause despite great resistance, obstacle or adversity.
The national anthem will be performed by local artist Corky Morgan. Opening ceremonies begin at 3:00 p.m. in the PrideFest Milwaukee Dance Pavilion and will end at 4:00 p.m., and reentry hand stamps will only be offered between 4:00 p.m. and 9:00 p.m.
Three-day weekend passes to PrideFest Milwaukee 2017 include access to all shows, on all stages, all weekend long. Proceeds from the event will make an immediate impact in the local community.