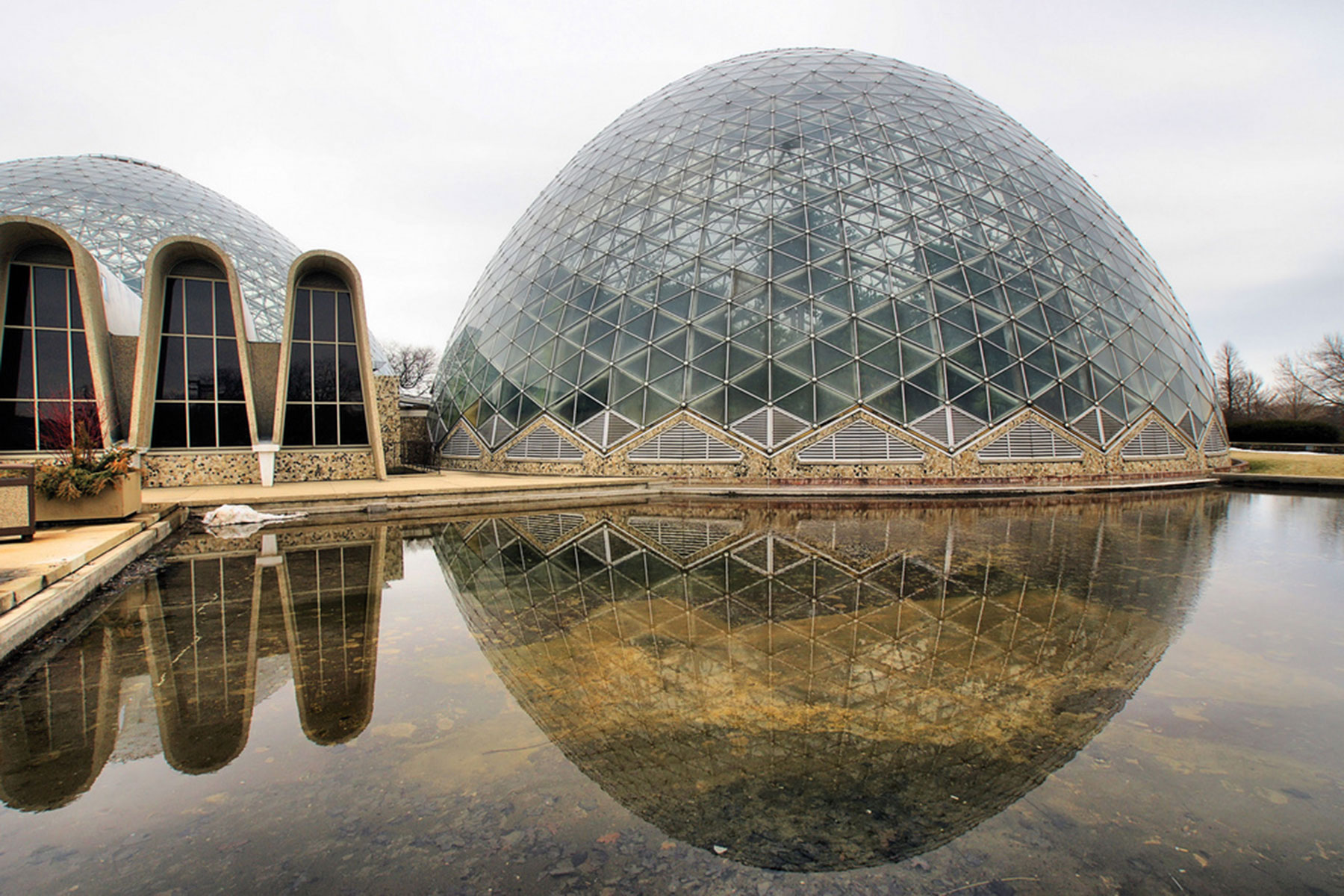 Six weeks after Punxsutawney Phil and Snow Lilly, the polar bear at the Milwaukee County Zoo, saw their shadows, a celebration of spring will fill the Mitchell Park Domes.
The public is invited to come out of hibernation for The Spring Equinox Celebration, March 18. The one-day event brings together sustainable and fun ways to prepare for the season.
"After a long winter, folks are eager to get out of the house," said Sandy Folaron, Director of The Domes. "So to accommodate, we've planned our family-friendly celebration just a few days ahead of the official start of spring."
Even before entering The Domes, visitors will get an introduction to the equinox. On the plaza, members of Wehr Astronomical Society will talk about the equinox and answer questions. They'll also let visitors look through telescopes to see sun spots. Inside The Domes, displays and demonstrations will also relate to signs of spring.
Meet the Animals
As the weather warms, the animal kingdom becomes more active. Event-goers have the opportunity to meet animals up-close and personal or to see displays about them. Among the critters will be bees and other insects, birds, giant and baby tortoises, snakes, chickens, and a llama. Families may create make-and-take art from wool and other natural fibers.
Gardening & Wildlife Habitat
Planning a garden for herbs, vegetables, and pollinators can bring up many questions. Novice and advanced gardeners may get help with these topics from experts from local clubs and businesses. The experts may also help with questions on managing natural areas and wildlife habitat or creating rain gardens. An arborist will also be available to take questions on trees. For another hands-on make-and-take activity, visitors can plant their choice of vegetable or flower seeds in a small container.
Sustainability on a Personal Level
Because balance is key to a sustainable lifestyle, visitors may enjoy taking part in a stress-reducing tai chi demonstration or learning about the benefits of aromatherapy and essential oils.
Tours, Vendors & More
Rounding out the event will be guided tours, old-timey music by Dairyland's Finest String Band (noon–1 p.m.), products and sevices from green-living vendors, food and beverages from local vendors, an appearance by Smokey Bear, and nature-friendly activities for the kids.
Final Day of Garden Train Show
The Spring Equinox Celebration marks the final day of the garden train show, Railroad to Wonderland. G-scale trains will be winding their way on four sets of tracks, traveling along the quiet riverbank near Alice's house, down the rabbit hole, and through the looking glass to the world of the White Rabbit, Cheshire Cat, Mad Hatter, and Queen of Hearts. Fifteen scenes highlight chapters from the books Alice's Adventures in Wonderland and Through the Looking Glass.