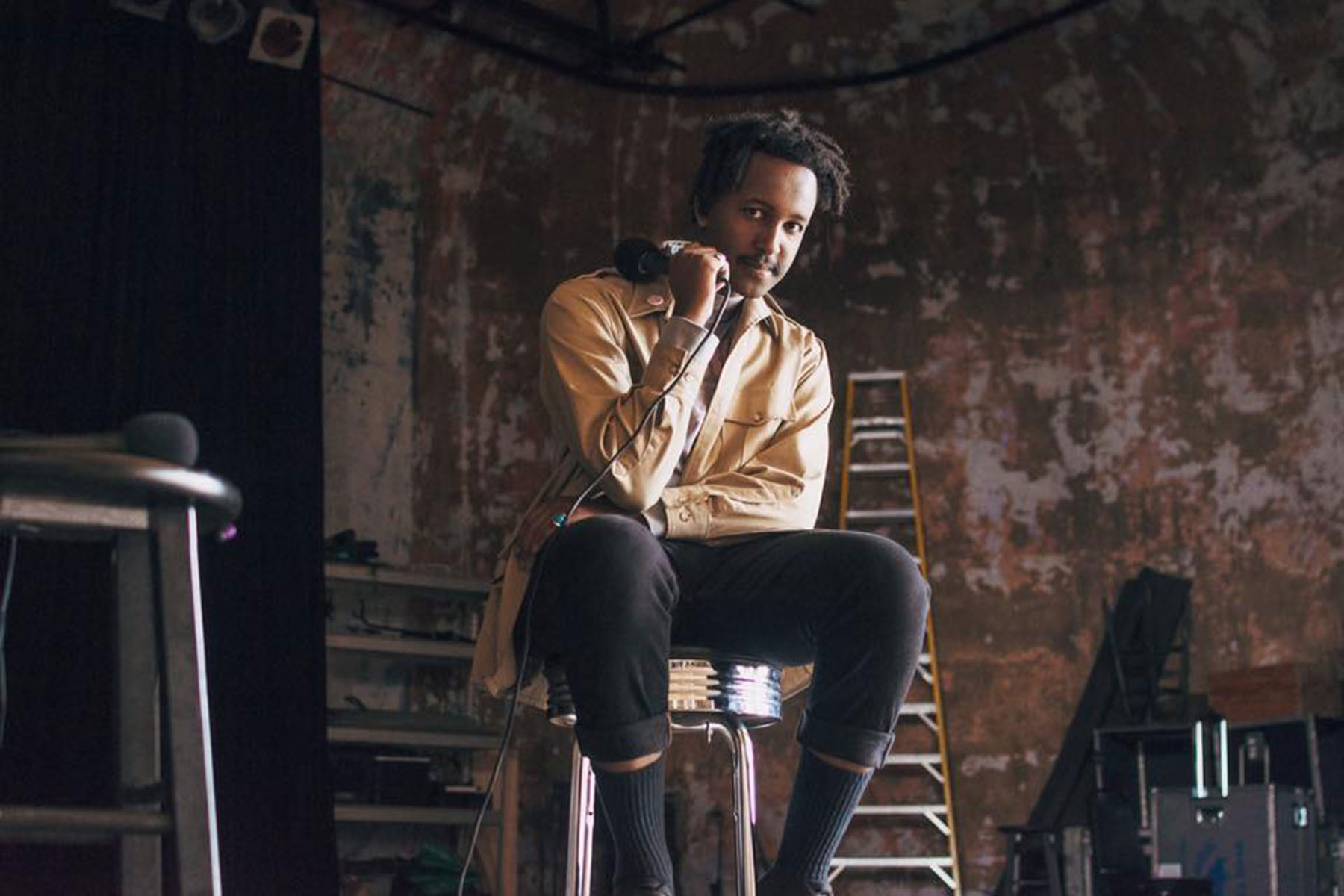 NPR Music program welcomes 20 new artists to Slingshot, a collective effort among taste-making music stations to introduce exceptional emerging artists.
NPR Music and program directors from VuHaus' public radio music station network, including 88Nine Radio Milwaukee, recently revealed a list of 20 artists being supported by Slingshot, the new collective effort among taste-making stations to elevate profiles of exceptional emerging artists. The list includes Milwaukee hip hop artist WebsterX, selected for inclusion by Radio Milwaukee.
Milwaukee's WebsterX and the other selected artists will be introduced to national audiences on NPR's World Cafe program and on NPR's All Songs Considered podcast. NPR and VuHaus will also feature these artists through on-air programming and a curated Slingshot Spotify playlist.
The Slingshot video, interview and live event series launched in September 2017 and featured three artists selected by the collective: Lo Moon, Jamila Woods and Big Thief. As these artists traveled around the country, public radio stations including Radio Milwaukee produced videos, conducted interviews, and recorded live performances that appeared both on-air and online at NPR.org/Slingshot.
As part of a larger effort for 2018, each member music station selected one new artist to include, with more to be added to the list throughout the year.
Radio Milwaukee's selected artist, WebsterX, currently stands in the center of Milwaukee's music scene. The recipient of the Critics Choice album of the year at the Radio Milwaukee Music Awards, WebsterX comes from a city that loves him. And he has had a strong hand in building that scene: He performs with the New Age Narcissism collective, a rotating cast of musicians, dancers and creatives who share stages and call each other family.
When he is not on stage inspiring an audience, he can be found in the community inspiring the next generation. WebsterX helped found FREESPACE, a monthly event designed to give high school students a venue to create, learn and perform with more established local acts. The event itself has created its own community — a sense of family for Milwaukee's young performers.
"On stage and off, WebsterX is a dynamic person," Radio Milwaukee Program Director Jordan Lee said. "He is electricity with a microphone, a big heart, a mentor — and he's ready to take over the world."