MCTS JobLines ridership reaches record high numbers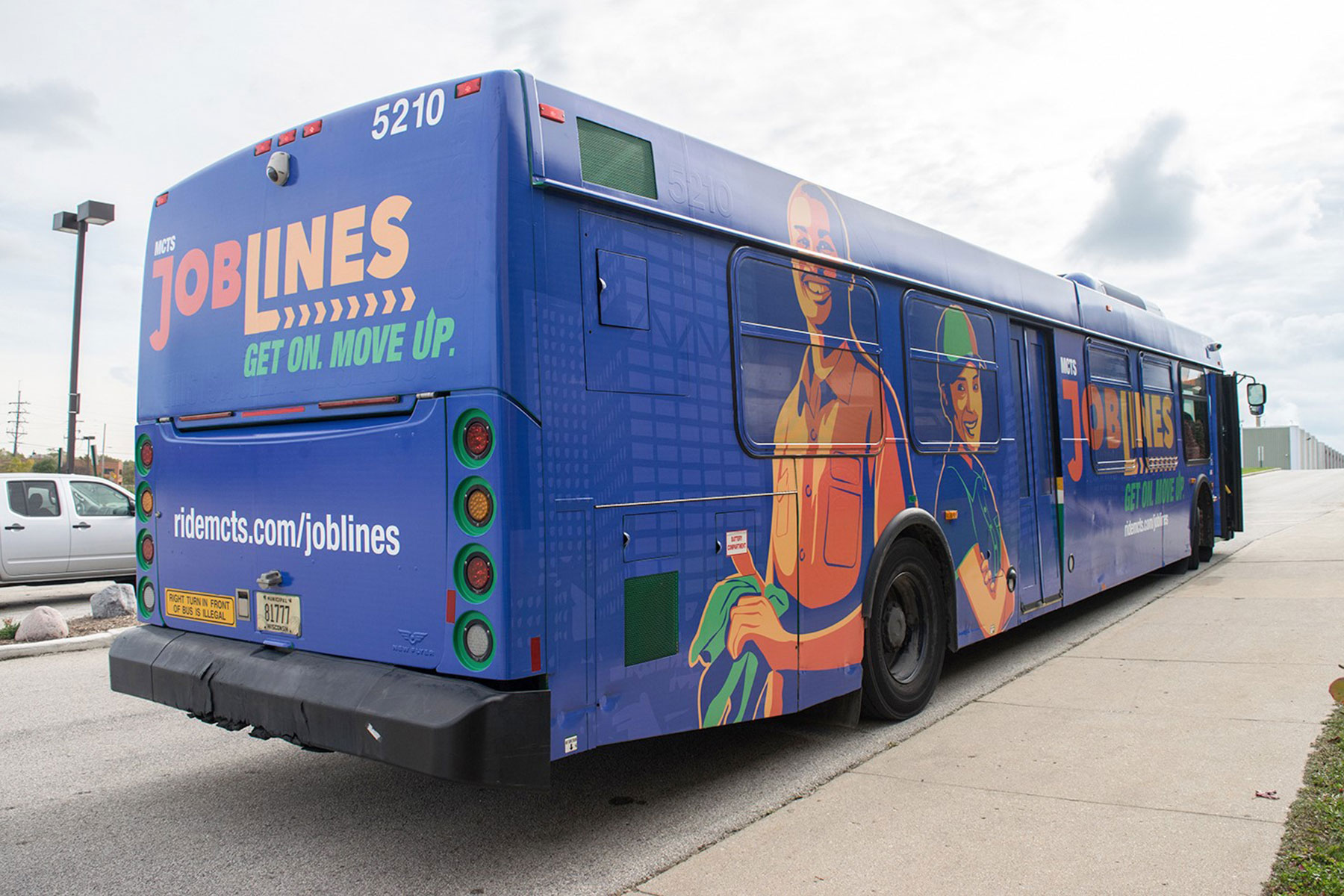 With 2017 bringing Milwaukee's unemployment rate to a 20-year low, the Milwaukee County Transit Systems' JobLines (routes 6 and 61) are seeing record ridership, as the routes – now in their third year – continue to connect over 1,000 of Milwaukee's urban residents to high-paying jobs at more than 150 employers in Waukesha and Washington counties.
From August to September, month-to-month average daily ridership rose by 11%, while in the third quarter of 2017, average daily ridership increased by 16%, with route 61 alone reaching nearly 1,000 average daily riders–its highest ever since funding began in 2014.
The JobLines routes were established as a result of a settlement with the Wisconsin and U.S. Departments of Transportation, the Black Health Coalition of Wisconsin (BHCW) and Milwaukee Inner-City Congregations Allied for Hope (MICAH) to aid in transporting individuals living in urban neighborhoods to employment opportunities in Waukesha and Washington Counties. Route 6 runs west along Capitol Drive to Moorland Rd. and south into New Berlin. Route 61 runs northwest along W. Appleton Avenue into Menomonee Falls.
Urban Labor Pool
The JobLines primarily serve about 28,000 households in Milwaukee's urban neighborhoods, where residents face significantly higher rates of unemployment and poverty. Within these neighborhoods, 19.6% of those households lack access to a car for work (SEWRPC). The JobLines removes this barrier by providing these communities with reliable transportation to good-paying, family supporting jobs.
"Knowing I'll make it to work on time and prepared is what motivates me to board the 61 every day," said JobLines rider Lorenzo Camus, who works at FedEx Ground in Menomonee Falls.
Employers also benefit from Milwaukee's ready labor pool who utilize the JobLines.
"We are fortunate to have a JobLines bus stop close to our front door," said Dan Andres, Senior HR Business Partner at Fed Ex in New Berlin. "It is a highly reliable and convenient mode of transportation for many of our employees traveling from Milwaukee."
In addition to an increase in seasonal employment, some of the ridership growth can be attributed to an aggressive awareness campaign, developed by Milwaukee-based firm Creative Marketing Resources, that includes: JobLines-branded buses, transit advertising, social media marketing, and community outreach.
"With the increasing focus on workforce development in Southeastern Wisconsin, it's imperative that we don't overlook the importance of public transportation. The JobLines play a vital role in connecting job seekers with the employment opportunities they need to advance their lives," said Brendan Conway, Chief Marketing and Communications Officer for the Milwaukee County Transit System.
Milwaukee County Transit Systems
Milwaukee County Transit Systems