Light the Hoan receives $50K challenge grant to help energize fundraising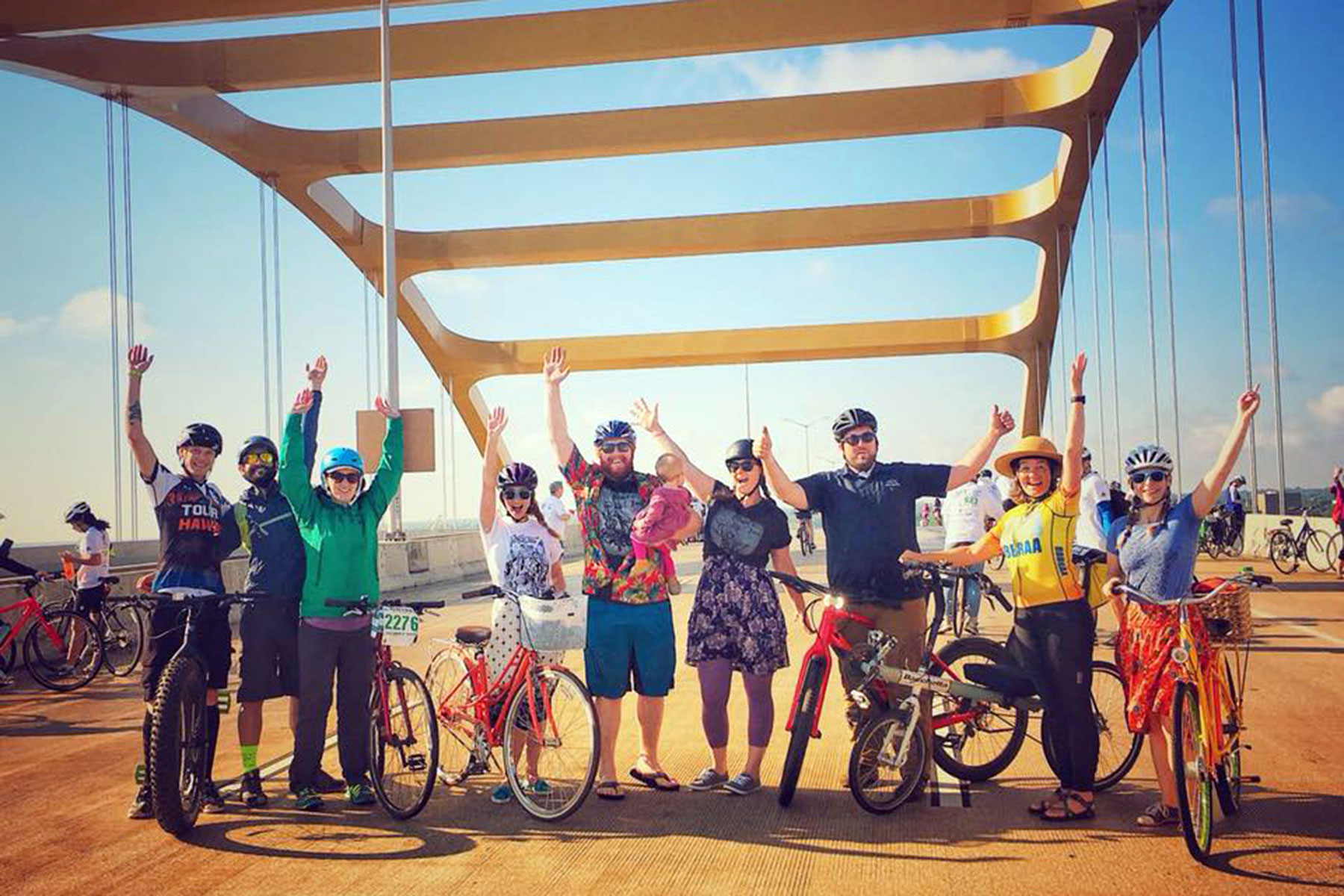 "Lighting the bridge will not only enhance our skyline, but also show the world how Milwaukeeans can come together to achieve change." – Light the Hoan
Just weeks after successfully launching a campaign to illuminate the Daniel Hoan Memorial Bridge, Light the Hoan is pleased to announce a $50,000 grant from the We Energies Foundation to help energize fundraising efforts.
Earlier this year, a collective of business and civic leaders formed Light the Hoan as a committee of the Daniel Hoan Foundation. The group has launched a public crowdsourcing campaign to raise more than $1.5 million to install LED lights on the Hoan Bridge, the iconic tied-arch bridge spanning nearly two miles across Interstate 794.
"We are calling on our friends in the business community to join the We Energies Foundation in supporting the Light the Hoan effort," said Michael Hostad, a co-founder of the group. "Lighting the bridge will not only enhance our skyline, but also show the world how Milwaukeeans can come together to achieve change. We are excited to have the We Energies Foundation on board."
The committee is leveraging the We Energies Foundation contribution by challenging other businesses to match or exceed this generous gift.
"Our contribution toward LED bulbs to light the bridge is dedicated to the many We Energies employees who work every day to create a brighter future for the residents of Wisconsin," said Kevin Fletcher, President of We Energies and Wisconsin Public Service. "We are pleased to partner with the Daniel Hoan Foundation to light the Hoan Bridge."
Light the Hoan has received significant media coverage throughout the region, and a growing social media following, both of which has resulted in more than 400 dedications on its website at http://www.lightthehoan.com. A new series called "Light the Hoan" on OnMilwaukee.com will feature these stories regularly.
The campaign has raised more than $150,000 to date, according to Ian Abston, a Light the Hoan co-founder.
"We are thrilled by how Milwaukee has embraced lighting the Hoan Bridge. The support we have received is humbling, and we continue to be inspired by the wonderful stories of our neighbors," said Abston. "The former 'bridge to nowhere' is now a 'bridge leading to somewhere great.'"