Free museum day with Greater Milwaukee Foundation's gift to the community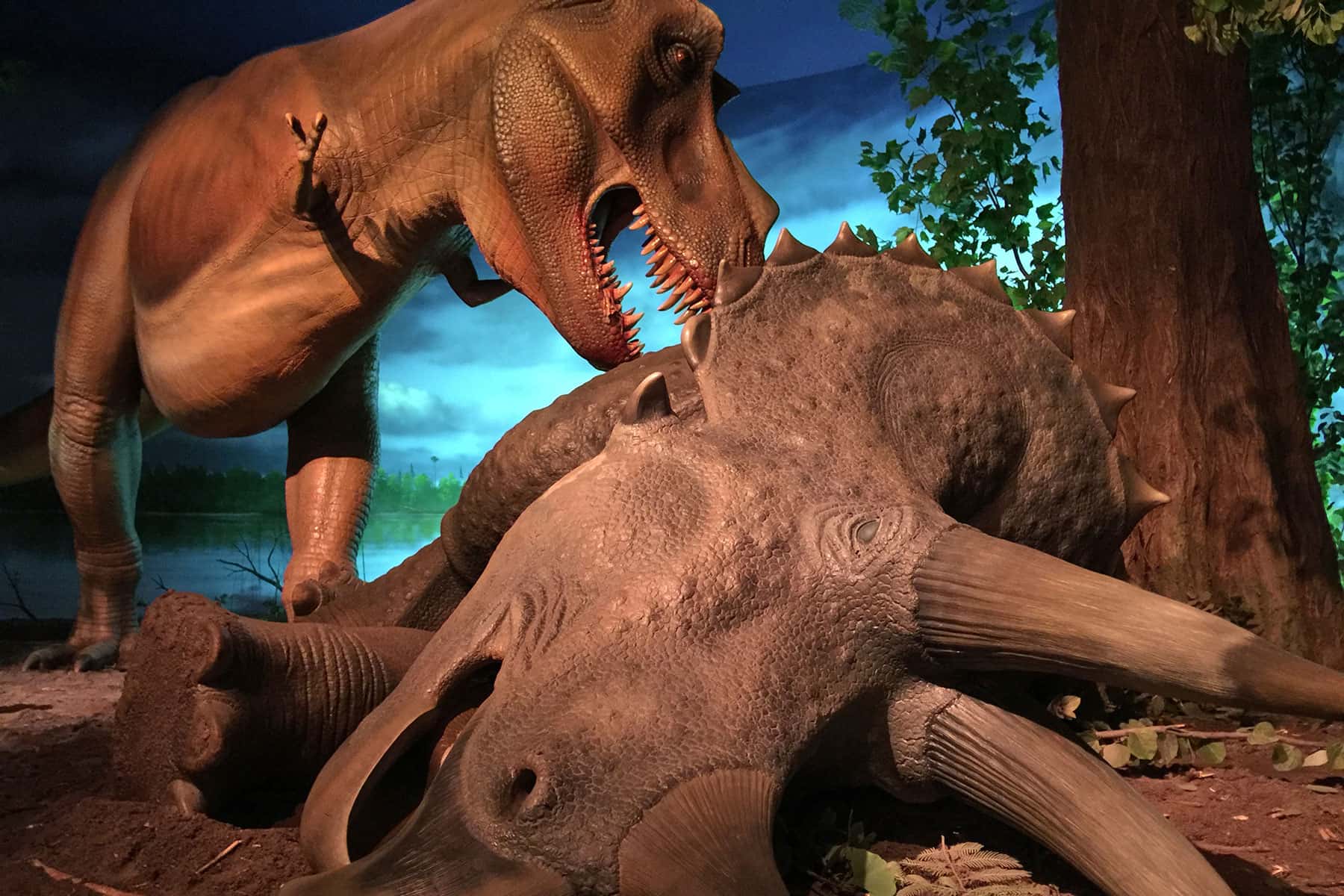 Helping ensure everyone in the Milwaukee community has access to opportunities that enrich their lives, the Greater Milwaukee Foundation is continuing Gifts to the Community in 2017 with a summer Saturday of free admission at the Milwaukee Public Museum (MPM).
On Saturday, August 12, not only will entry be free for all visitors, but hours will be extended from 9:00 a.m. to 7:00 p.m., allowing extra time to explore generational favorites like the Streets of Old Milwaukee, new additions like Crossroads of Civilization, and special activities for all ages. MPM is located at 800 W. Wells Street.
"The Foundation is able to offer Gifts to the Community because of generous people who recognize that when we share positive experiences together, it strengthens our sense of community," said Ellen Gilligan, Foundation president and CEO. "We are delighted to return to the Milwaukee Public Museum, which was the site of our very first, and incredibly popular, Gift to the Community in January 2015."
In addition to the full array of MPM exhibits, the day's bonus features will include continuous free shows throughout the day in the National Geographic Dome Theater & Daniel M. Soref Planetarium. Shows include One World One Sky; Did An Asteroid Really Kill the Dinosaurs; Earth, Moon & Sun; WI Stargazing; Docent-led window interpretations in European Village; live bug experience in Bugs Alive; volunteers in Streets of Old Milwaukee; Third Planet and Bison Hunt to discuss history; chocolate cart in the Rain Forest; crafts for kids in the Steigleder Gallery; which will also serve as a family respite space, additional free short films in the Gromme Theater; and discount coupons for a return visit.
Special programming designed to educate and enhance experience of the total solar eclipse that will be visible to North America on August 21: first 5,000 kids 13 and under will receive a free pair of eclipse glasses, full-dome eclipse previews as part of all planetarium shows, and giant shrunken solar system display; special telescopes to observe the sun (clear skies permitting), and hands-on eclipse activities.
"We're so grateful to the Greater Milwaukee Foundation for their generosity in making this day possible," said Dennis Kois, MPM President and CEO. "When we partnered with GMF in 2015, we had over 26,000 visitors, the busiest weekend in Museum history. We're incredibly excited to be able to open our doors again and give the community another opportunity to enjoy a Saturday at the Museum, for free!"
Launched in celebration of the Foundation's centennial in 2015, Gifts to the Community provides special opportunities connecting the people of greater Milwaukee while showcasing the metro area's most positive characteristics. Over the last two years, Gifts to the Community has brought together 287,000 people for free access to signature destinations, experiences and services throughout the region.