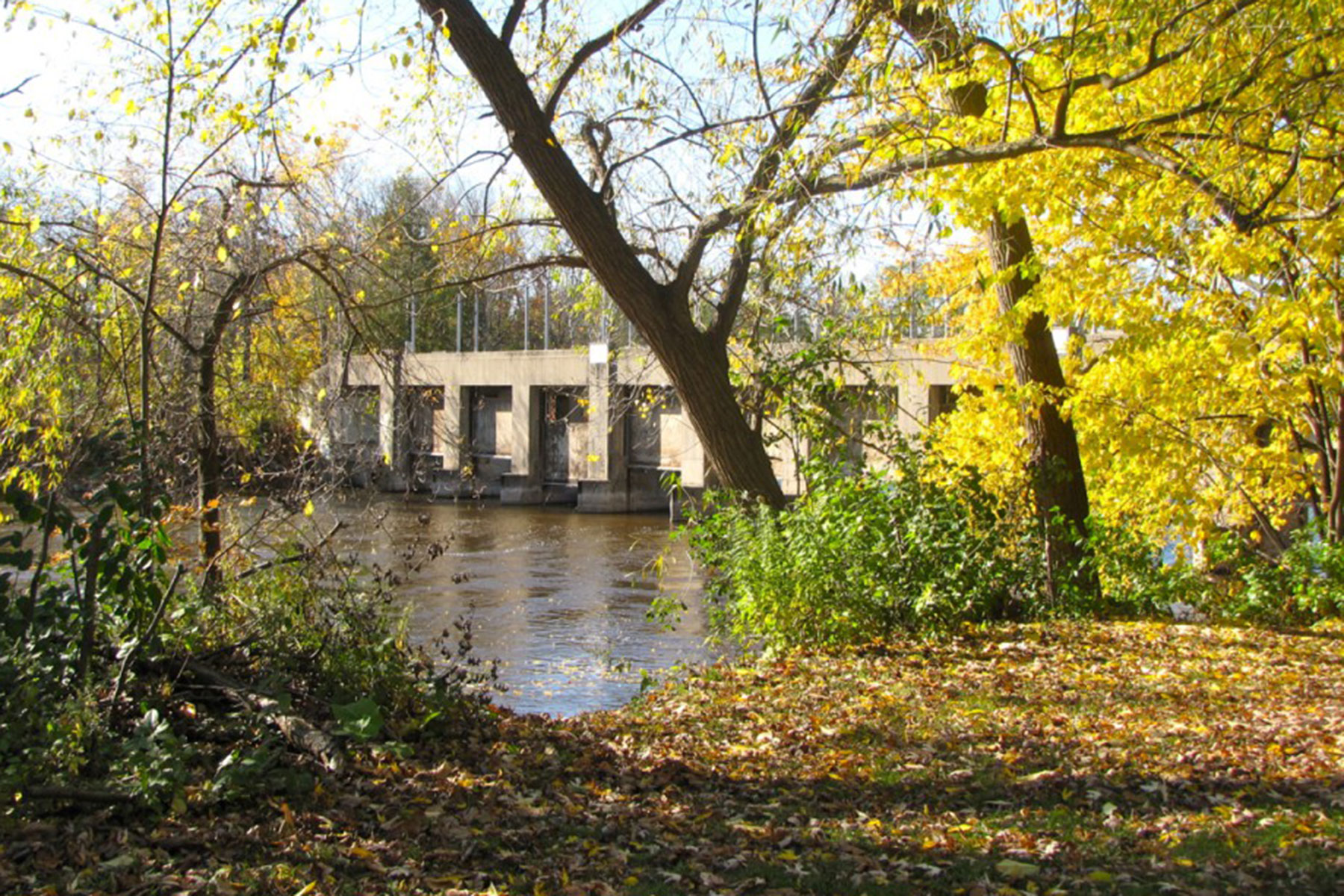 In a major boost to improve the Milwaukee River, the Fund for Lake Michigan is pledging $250,000 toward the long-anticipated removal of the Estabrook Dam.
"This is a once-in-a-lifetime opportunity to regain miles of free-flowing river," said Vicki Elkin, Executive Director of the Fund. "The dam removal aligns perfectly with our mission to improve water quality in both Lake Michigan and its tributaries. We're thrilled to be involved."
Removing the dam will restore crucial habitat for native fish species including sturgeon, walleye, salmon and trout. It will also restore the river's natural flow and clear sediment and unsightly debris which accumulates upstream of the dam.
The crumbling dam on Milwaukee's northeast side is facing some $4.1 million in repairs along with $200,000 in annual maintenance. Removing it altogether will save taxpayers nearly $2.5 million while providing environmental benefits for generations to come.
Milwaukee County Executive Chris Abele applauded the Fund for Lake Michigan for stepping forward as the first private group to pledge money for the project.
"Taking out the dam means we can invest millions more into our County Parks which are destinations both for visitors and our own residents," he said.
Earlier this fall, Abele announced a plan to transfer ownership of the dam from Milwaukee County to the Milwaukee Metropolitan Sewerage District (MMSD), which has the engineering and management expertise to carry out a large-scale project.
"We can't thank the Fund and its trustees enough for this bold gesture of support," said Kevin Shafer, executive director of the MMSD. "This is an exciting project for the ecosystem and for the entire region. It's going to save money, improve fishing opportunities and reduce the risk of future flooding."
"The Fund for Lake Michigan has stepped up in a big way to protect the Milwaukee River watershed", said Milwaukee Mayor Tom Barrett. "Removing the dam will improve water quality and reduce flooding. On behalf of the City of Milwaukee, I thank the Fund for this generous and environmentally sound investment."
"All water has a perfect memory and is forever trying to get back to where it was." – Toni Morrison
The Fund for Lake Michigan was established in 2011 as part of an agreement between We Energies, Madison Gas and Electric, WPPI Energy, Clean Wisconsin and Sierra Club to safeguard the lake and improve water quality in the region. The Fund supports efforts, particularly in southeast Wisconsin, that enhance the health of Lake Michigan and its shoreline and tributary river systems for the benefit of the people and communities that depend upon the system for water, recreation and commerce. The Fund has awarded more than $15 million in grants over the past five years to restore habitat, improve beaches, clean up rivers and streams, and revitalize waterfronts in the Milwaukee area and along Wisconsin's Lake Michigan coast.