Downtown GO! Kart brings tabletop fun and games to Wisconsin Avenue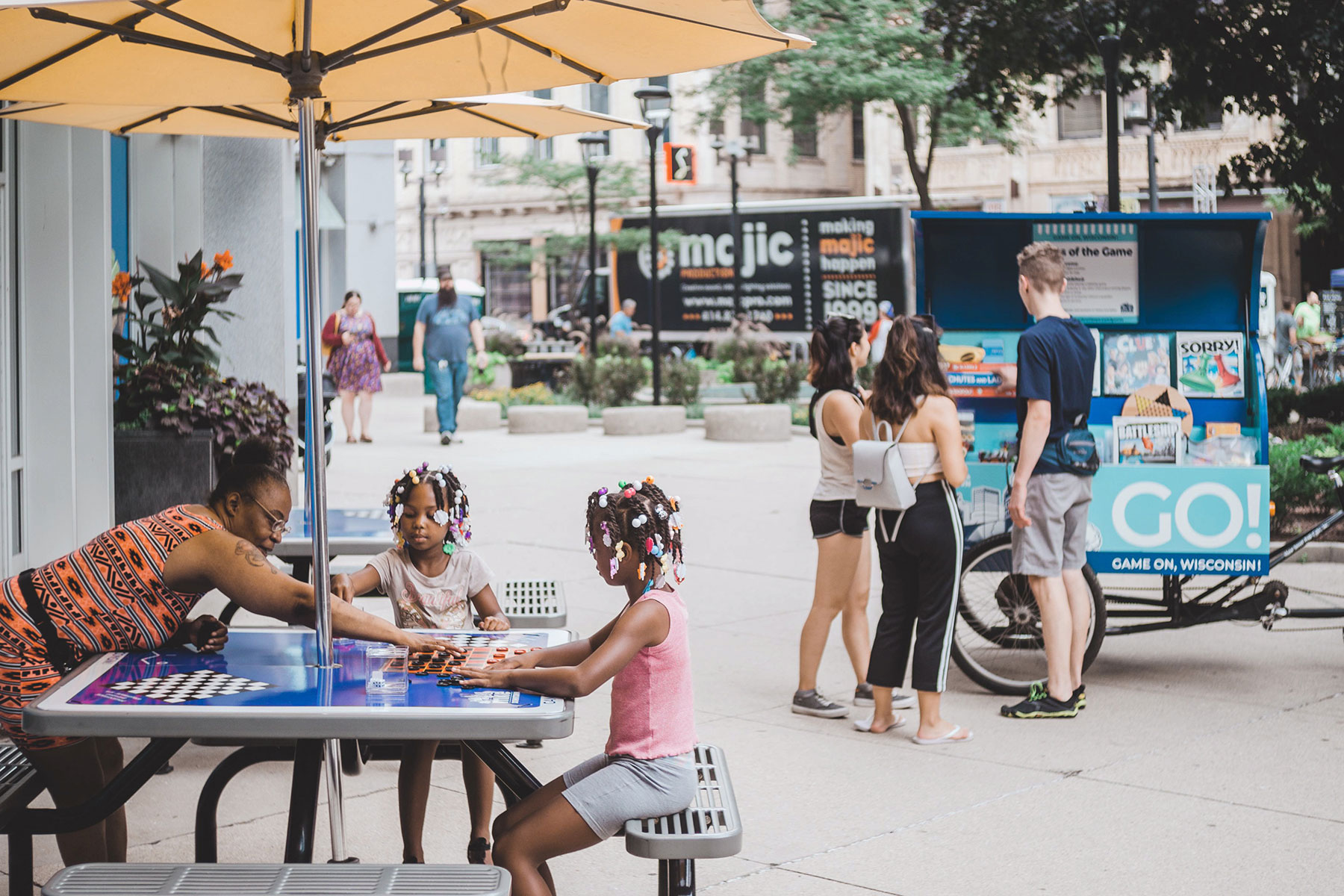 Over 25 free tabletop games are now available to downtown residents, employees, and guests at the plaza of 310 W. Wisconsin Avenue, made possible by Milwaukee Downtown BID 21 in partnership with 310 West Wisconsin and Plankinton Clover Apartments.
The Downtown GO! Kart offers an assortment of games for all ages and skill levels to play over the lunch hour or for an entire afternoon. Available games include Apples to Apples, Chess, Clue, Jenga, Monopoly, Sorry!, Scrabble, and Yahtzee, just to name a few. The Downtown GO! Kart is staffed by Milwaukee Downtown, BID #21's friendly Public Service Ambassadors.
"We understand that great public spaces come to life through interaction and activation," said Beth Weirick, CEO of Milwaukee Downtown, BID #21. "The Downtown GO! Kart is a technology-free, hands-on activity that will bring unmatched energy to West Wisconsin Avenue."
The Downtown GO! Kart will operate 11:00 a.m. to 6:00 p.m., Monday through Friday, until September 28. Beginning October 1, it will relocate to ASQ Center's river skywalk and reopen for the summer season at in May 2019.
"Westown is experiencing an unprecedented resurgence with shovels in the ground and investment on the rise," said Kim Guerrero, FMP, general manager of 310 West Wisconsin. "We are proud to be part of building a vibrant heart in the community by offering innovative programming on West Wisconsin Avenue."
Adding to the experiences for guests, Downtown GO! Kart users will have access to free wi-fi, courtesy of 310 West Wisconsin.