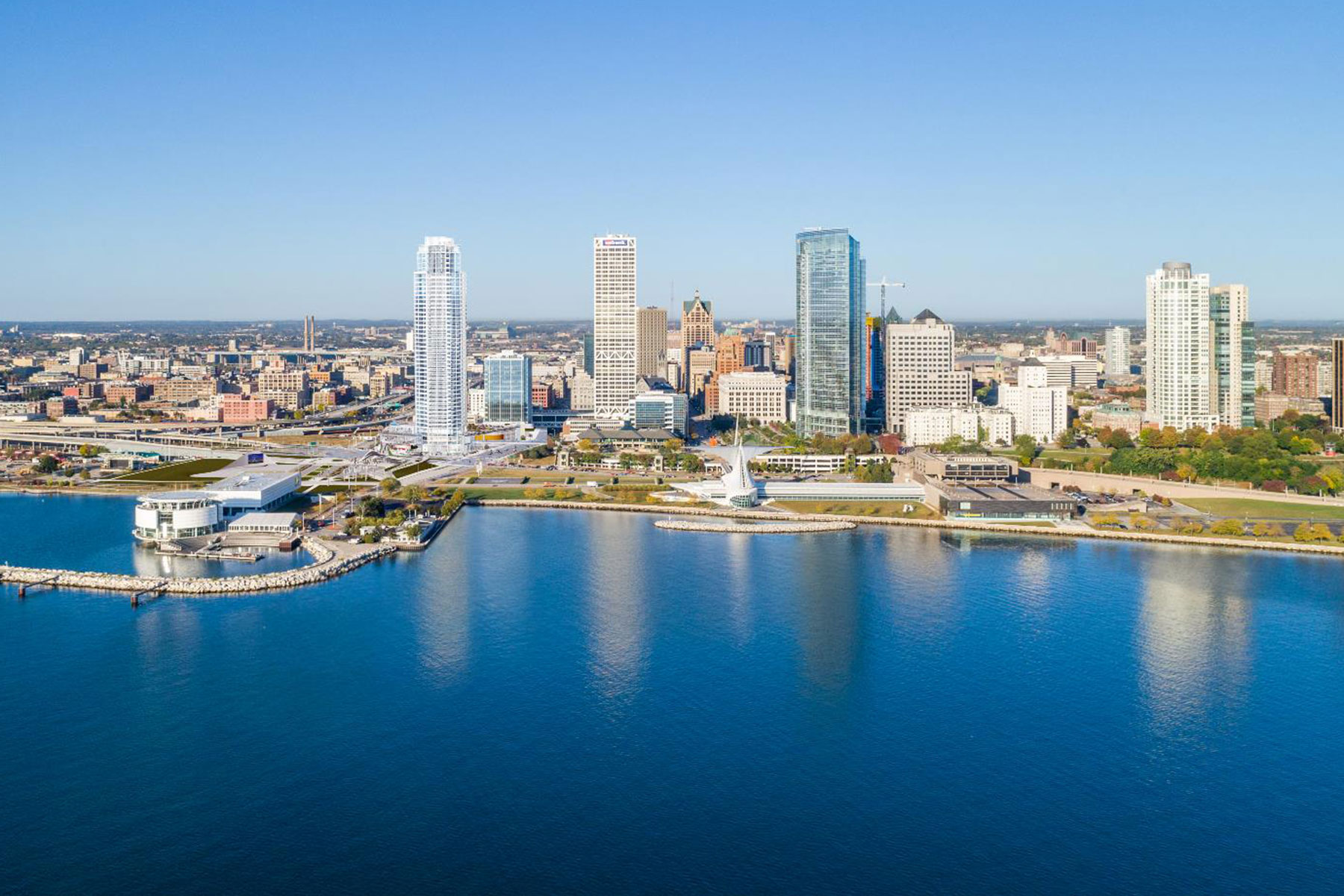 Barrett Lo Visionary Development announced recently that Findorff was selected as the general contractor for the vertical construction of The Couture project, a transformative economic development on Milwaukee's lakefront.
The company had previously served as the general contractor for demolition and site prep and also partnered with Barrett Lo on The Moderne.
"We're excited to have completed site prep and be nearing the start of construction," said Rick Barrett, founder and CEO of Barrett Lo Visionary Development. "Findorff has been a great partner for us and we look forward to working with them on the start of construction later this summer."
Previously, Barrett Lo and Findorff had completed initial site preparations, including the demolition of the bus barn transit facility, the reconstruction of the US Bank wall between the Couture site and 833 East, sewer design and engineering, as well as soils evaluation preparation for construction.
The Couture, which will redefine Milwaukee's skyline, is the cornerstone of the Lakefront Gateway Project. It will provide an estimated 4,400 estimated construction jobs, and once completed, an estimate 200 permanent jobs. There will be an emphasis on hiring County residents and disadvantaged business entities. The currently tax-exempt property will generate $68 million in new value and add 300 new residential units.
"We couldn't be prouder to work on this historic project," said Eric Wynn, General Manager of Southeast Wisconsin and Director of Project Management. "We've partnered with Rick Barrett and his team for years now, and we are excited to contribute to the next great building on our city's skyline."
The Couture has been designed to include a multimodal transportation hub incorporating pedestrian walkways and bridges, traditional county buses, the County's proposed Bus Rapid Transit line, bikes and the streetcar. It will include more public space on the site than currently exists with the Transit Center – including 97% of the building footprint.
The Couture is a 44-story skyscraper designed as a key thoroughfare connecting Milwaukee's lakefront and cultural amenities with downtown. The project includes public plazas and parks, pedestrian bridges and a new lakefront stop for the streetcar.
The Couture will replace the underused transit center with a true multimodal transit hub for our community. Upon opening in 2020, The Couture will bring additional vibrancy to the lakefront through a new destination site, including 600 new downtown residents, high-end retail and restaurants. The Couture will help generate both income through tax revenue and thousands of jobs for the city, helping Milwaukee continue to thrive.