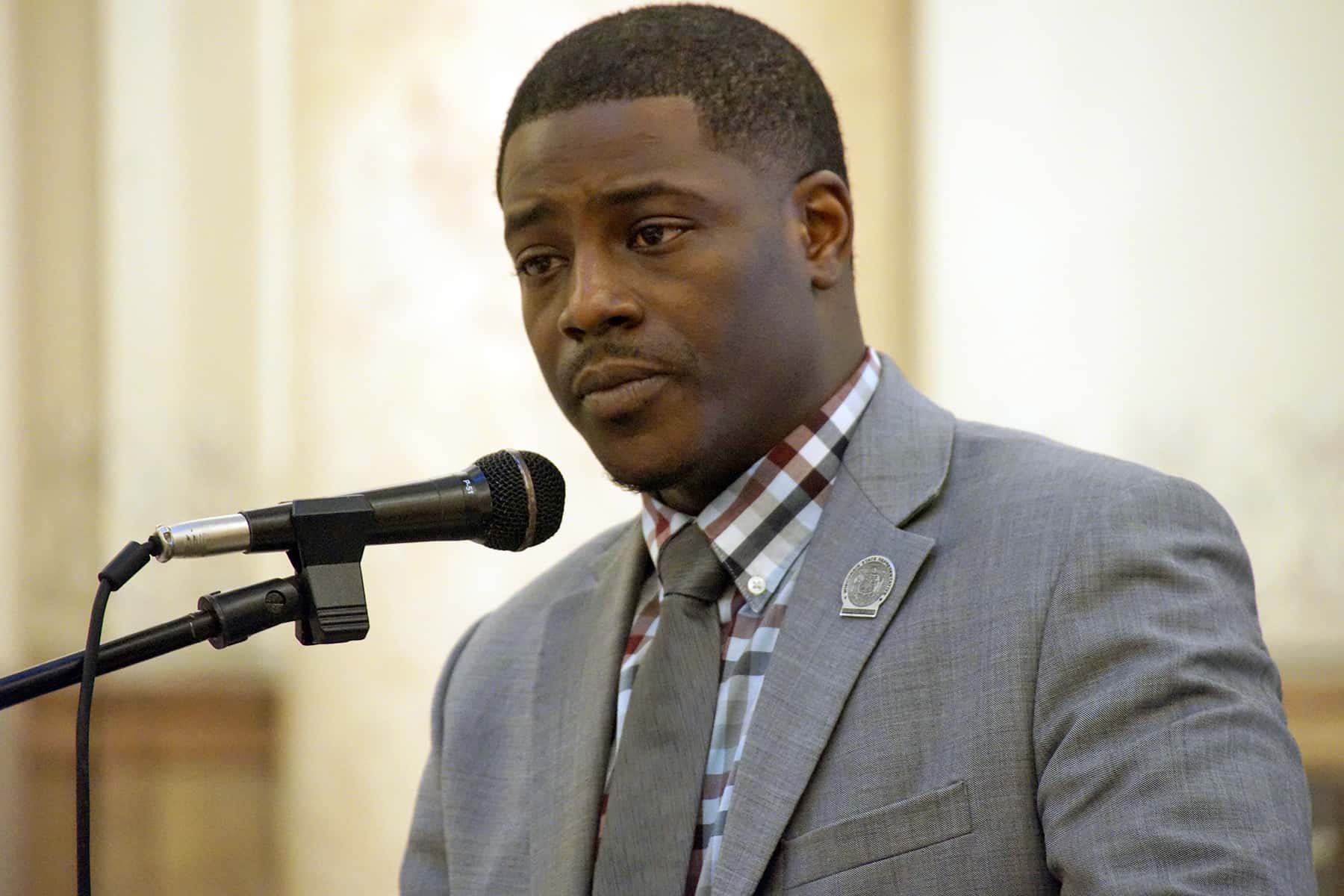 Tobacco 21 is a national campaign aimed at raising the minimum legal age for tobacco and nicotine sales in the United States to 21.
Every day, 300 children under the age of 18 become regular, daily smokers. Nearly all people who smoke as adults began before age 21, and three-quarters started before age 18. Tobacco companies know this: in one internal document from 1982, a researcher said, "If a man has never smoked by age 18, the odds are three-to-one he never will. By age 24, the odds are twenty-to-one." And if these trends aren't reversed, 5.6 million of today's youth will die from a smoking-related illness.
According to a 2012 Surgeon General's report, "Of every 3 young smokers, only 1 will quit, and 1 of those remaining smokers will die from tobacco-related causes." These statistics are just some of the many reasons that I am authoring a bill that would raise the tobacco purchasing age to 21.
Other cities and states have seen outstanding results from Tobacco 21 (T21). After raising the age in Oregon, 18-20 year olds who had started smoking in the previous 6 months fell from 23% to 18%, and 10% of the same age group reported that it was significantly more difficult to obtain tobacco and vaping products. Even more importantly, those aged 13 to 17 – in other words, high school kids – saw the largest decline in new smokers over that six month period.
It is not limited to Oregon, either: in New York City, there was a nearly one-third decline in cigarette smoking among high school students after they implemented the law. In total, 14 states have already passed laws raising the minimum age to 21.
Nearby Chicago has been one of the biggest success stories. Only 6% of Chicago high school students said they smoke in 2017 – an all-time low. Tobacco 21 works in keeping cigarettes out of our children's hands. The bill that I am authoring with my colleague, Rep. Spiros, will be the foundation of a legal framework to cut smoking rates in Milwaukee and across the state.
Today's kids and young people aren't just getting hooked on cigarettes, either. E-cigarettes and other vaping products have become commonplace in high schools around Milwaukee and Wisconsin as a whole. These new nicotine-delivery systems come in more flavors than Willy Wonka has candy – which in turn is designed to get our young people hooked. And it's easy for those under 18 to get them because many students are 18 during their senior year, creating a legal pipeline onto high school campuses.
E-cigarettes are not a safer alternative to cigarettes for our young people; they are cotton-candy-flavored gateways into a lifetime of nicotine addiction. And the stark reality is that the adverse effects of vaping may not be limited to long-term illnesses. Across the country, but our state in particular, has seen a spate of lung disease as a result of vaping. These unforeseen consequences are why it's critically important that we ensure that we are doing everything possible to keep them out of the hands of our children.
Our bill addresses that issue. By raising the age to 21, the school-tobacco pipeline will be closed. It is much more rare that high schoolers and younger children know someone that age. It is unrealistic to expect this to completely stop underage smoking (much like raising the alcohol did not completely stop underage drinking). But it will at least slow the ready availability of tobacco in our schools, and help keep our young people from getting hooked.
Parents for years have known how hard it was to keep their sons and daughters from using tobacco. Now, the e-cigarette fad is yet another challenge. Our bill will help in that fight. It closes the school-tobacco pipeline, penalizes those who buy tobacco for those who are underage, and has had demonstrable success in stemming the tide of youth tobacco use. At the end of the day, there is no realistic need for high school students to have access to tobacco – and that's what our bill aims to stop.
David Crowley is elected to represent the Assembly 17th District, encompassing the northwest side of the City of Milwaukee. He is currently serving as both Chair of the Milwaukee Delegation and the Wisconsin Legislative Black Caucus.