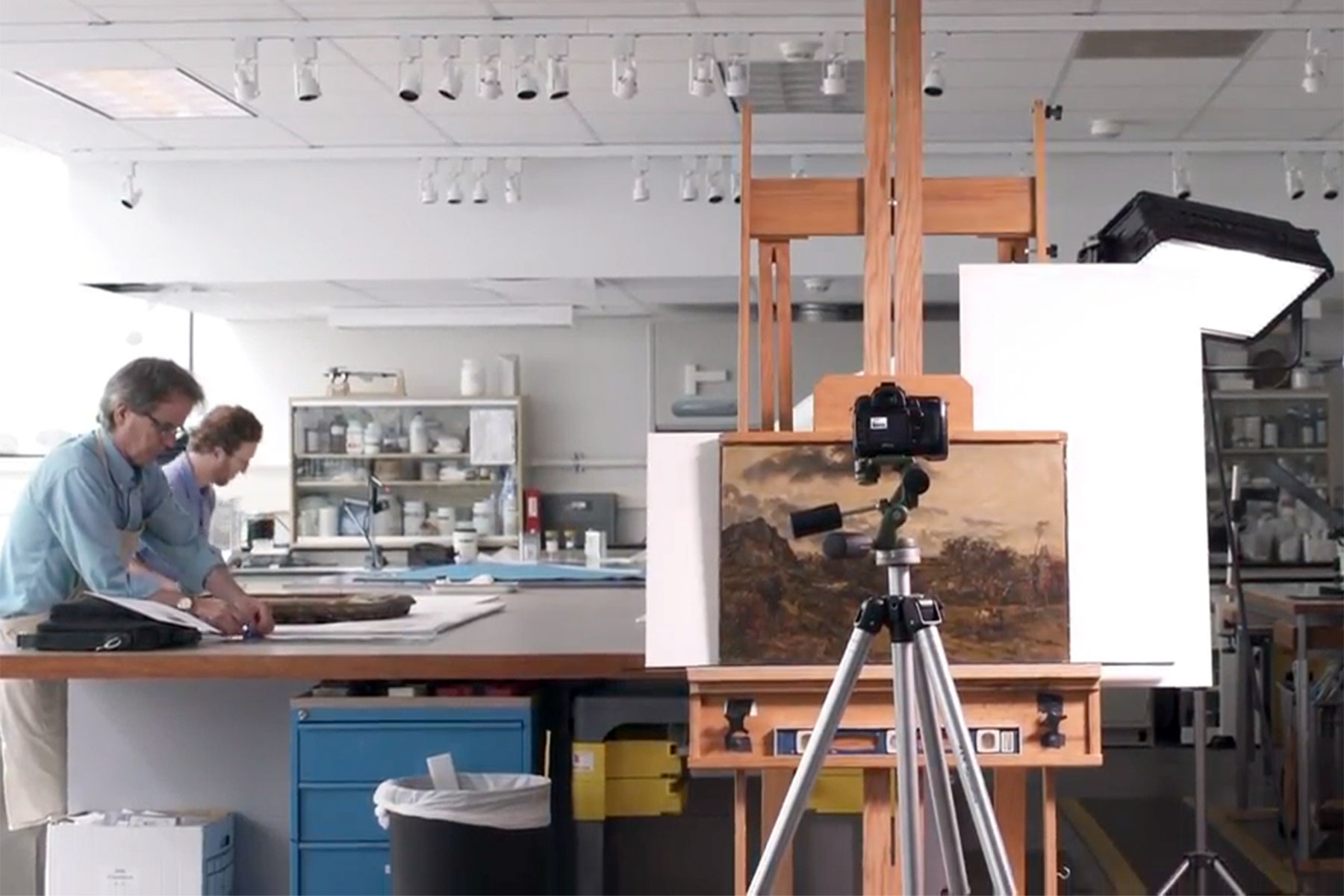 A new focus exhibition, opening September 7 at the Milwaukee Art Museum, will unveil a recently conserved painting and reveal the mysteries surrounding the work attributed to John Constable, donated to the Layton Art Collection more than 70 years ago.
"Constable? A Landscape Rediscovered" investigates the provenance of a landscape painting that entered the Layton Art Collection as a gift from Arthur Nye McGeoch, a prominent Milwaukee financier, art collector, and real estate magnate.
"Since it arrived in the Layton collection in 1941, the painting has remained an open question, and has largely stayed off view, in storage at the Museum," said Tanya Paul, Isabel and Alfred Bader Curator of European Art at the Milwaukee Art Museum. "It was donated as a Constable, but the handling, as well as the details of the composition, such as the building and the rock formation, has raised questions throughout its time here. This exhibition was an opportunity to answer some of those questions."
Visitors to the Museum will have the opportunity to see the painting in person, along with images and videos of the conservation process. Conservator Mark F. Bockrath, working in the Milwaukee Art Museum's on-site conservation lab, removed decades of dirt and grime, revealing the true beauty of the painting.
"Is it a Constable or, if not, who did paint it? It's the first time that one of our exhibitions has had a spoiler alert," said Amanda C. Peterson, Director of Marketing and Communications, Milwaukee Art Museum. "I hope people appreciate not only the painting but also the scholarship and science that goes into caring for the art. With over 30,000 works in the Museum's collection, we have a lot of stories to tell."
The research shared in the gallery will also include background on the McGeoch family, who helped form what is now the city of West Allis. This history helps reveal the path the painting took on its way to the Layton Art Collection.
John Constable (1776-1837) was an English landscape painter in the naturalistic tradition and a member of the Royal Academy. His work displayed in the Paris Salon in 1824 heavily influenced the painters of the Barbizon School.
"It is a beautiful work of art that deserved to be cleaned and studied," said Jodi Eastberg, a professor of history at Alverno College and the chair of the works of art committee for the Layton Art Collection. "We were all completely prepared that we would end up with just a very beautiful and restored work of art, but instead we've solved a mystery."
The painting as well as documents and videos related to the research and conservation will be on view at the Milwaukee Art Museum through February 17.