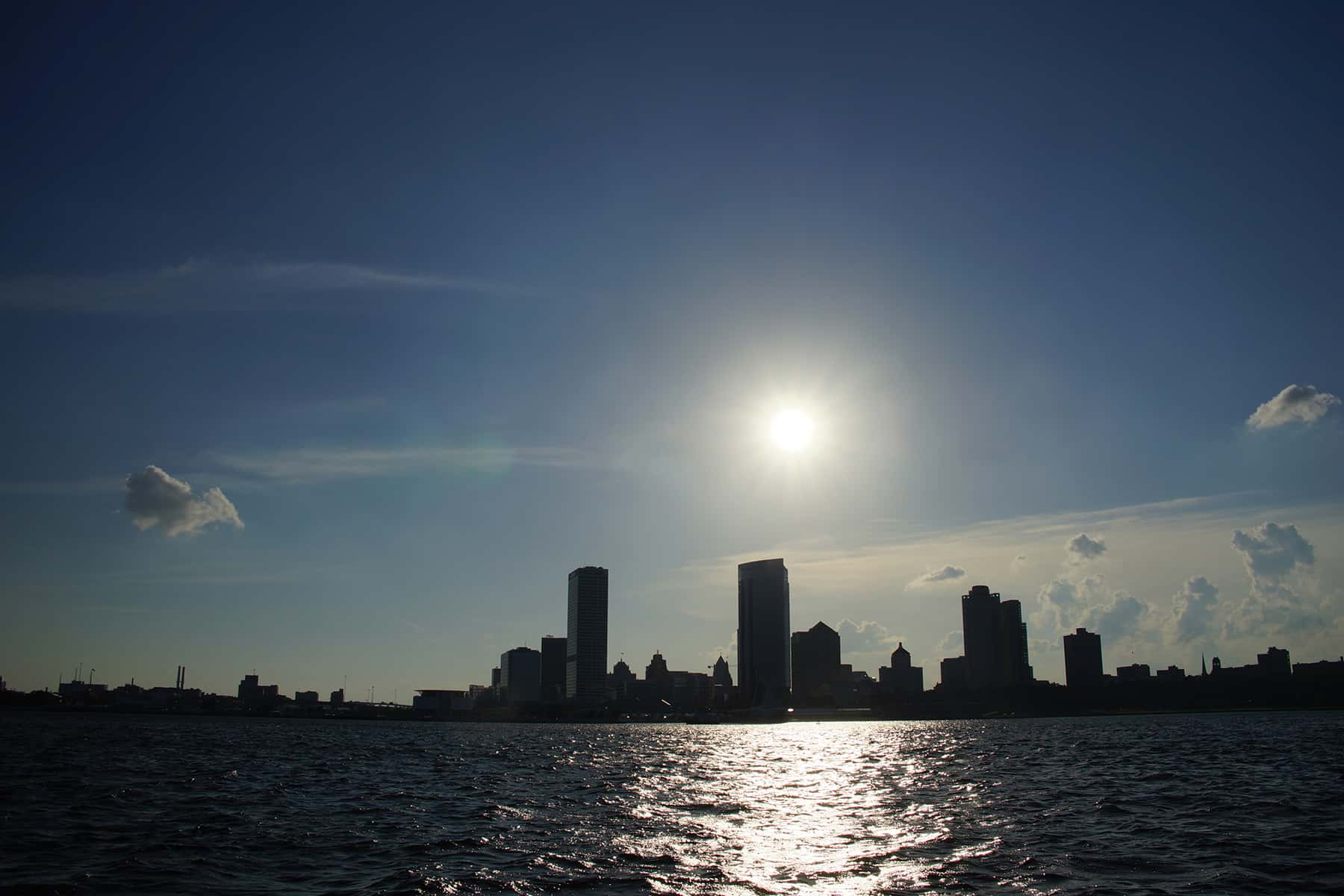 The U.S. Army Corps of Engineers, Detroit District, announces that record high water levels are forecasted on several of the Great Lakes over the next six months.
Due to recent wet conditions, the six month water level forecast now predicts higher forecasted water level peaks this summer. The forecasted water levels on Lakes Superior, St. Clair and Erie are all expected to break records set in the early 1950s and middle 1980s. While new record highs are not currently forecasted for Lakes Michigan, Huron and Ontario, very high water levels are expected there as well.
"Several months of wet weather, including a significant snowpack across the northern Great Lakes basin and recent heavy rain events have pushed water levels higher than originally forecasted," said Keith Kompoltowicz, chief of watershed hydrology at the U.S. Army Corps of Engineers, Detroit District.
The Great Lakes levels are known to fluctuate over time. But experts said the prolonged drop-off of the past decade and the more recent rise likely result at least in part from a warming climate. The region will continue to see the threat of coastal flooding and shoreline erosion, especially during storm events. Localized water levels are often impacted by winds and can be significantly higher during storms.
Levels have been trending upward at varying rates since 2013, when Lakes Huron and Michigan fell to their lowest points and the other Great Lakes were significantly below normal. That was the lowest of a nearly 15-year slump that stranded pleasure boats, forced cargo vessels to lighten loads, dried up wetlands, and fueled conspiracy theories that water was somehow being siphoned off to the parched West.
Water levels and flow rates in the connecting channels of the Great Lakes are also high and could, depending on winds and other atmospheric conditions, lead to localized flooding. Lake Superior, which holds more water than the other four combined and sends them a continuous flow through its southern outlet, is about 15 inches above its long-term average level for this time of year, and nine inches higher than a year ago. Lake Erie is 26 inches over its long-term average.