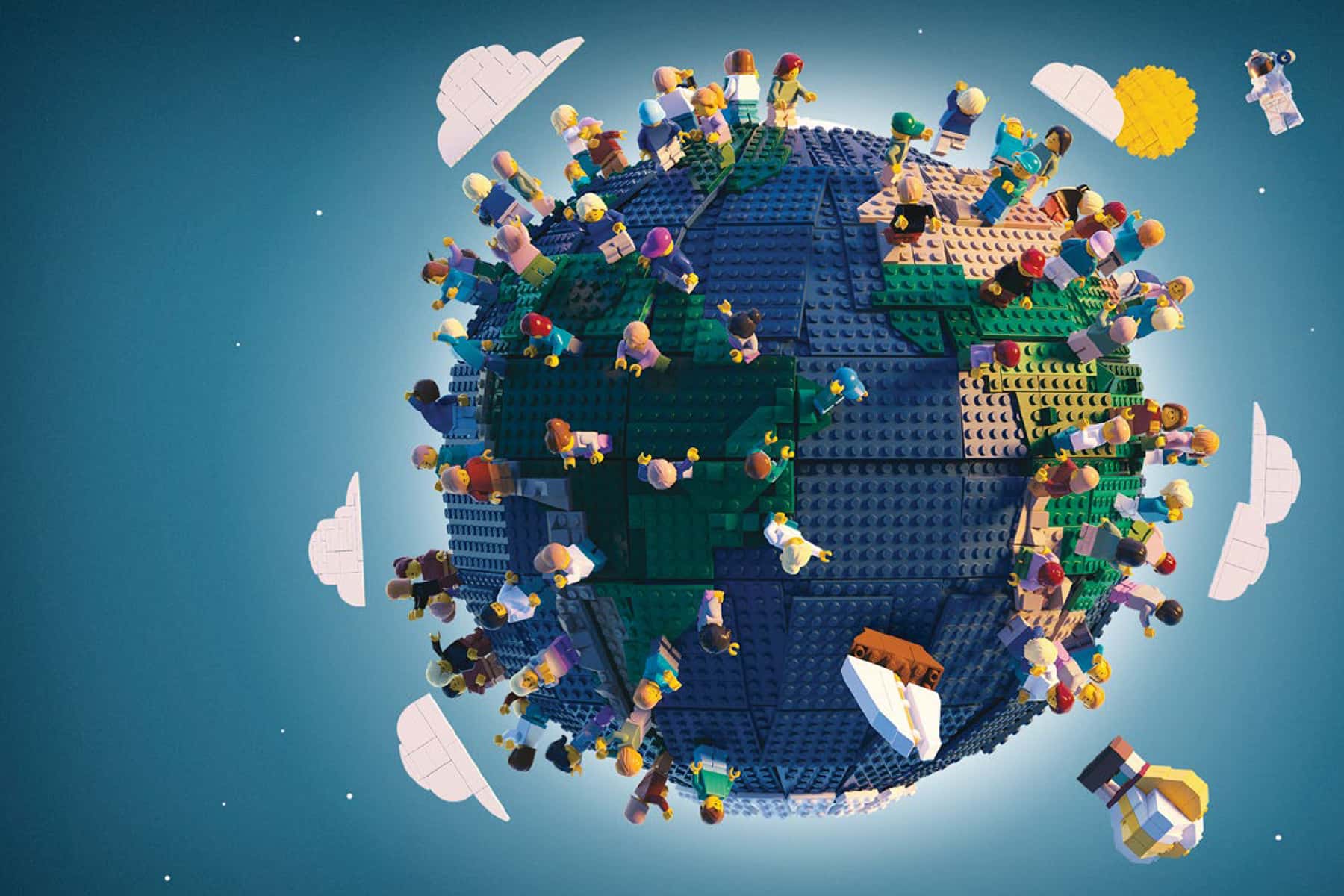 The LEGO Group launched the project "Building Instructions for a Better World" on October 28, designed to inform leaders about what young people think should happen if people are to collectively tackle the climate crisis and create a more sustainable future.
Reflecting the accessible style of the building instructions that accompany LEGO products, the project consists of ten requests directed at policy makers, which were identified through research with children from across the globe. The program was created as a way to help give young people a greater voice in the debate on climate change.
At COP26 (UN Climate Change Conference of the Parties), key sustainability influencers and decision makers will come together in Glasgow from October 31 to November 12 to accelerate action towards the goals of the Paris Agreement and the UN Framework Convention on Climate Change. It is the hope that the LEGO building instructions, which will be handed over to policy makers at the event, will help remind leaders to place children at the forefront of discussions.
The building instructions underline the responsibility of decision makers to deliver on climate change for those who will be most affected – the next generation. The initiative forms part of the LEGO Group's wider sustainability ambitions, which includes significant investment in making its products and operations more sustainable. The company is also committed in using learning through play to inspire children to help build a sustainable future.
Developed as part of the LEGO Group's "Build the Change" program, the ten building instructions are based on research and workshops with over 6,000 8 to 18-year-olds worldwide. The research showed that:
48% of children think about the environment once a week, with 11% thinking about it daily.
Global warming is now the number one children's concern when thinking about the planet and people
68% of children want a job that will not harm the environment and 51% want to pursue a career that actively improves the environment. However, they may not yet know what is required to do so.
Caregivers, such as parents, and teachers are the greatest influencers of children on environmental attitudes and behaviors, but children are missing positive role models from world leaders. As they get older they're increasingly more frustrated by what they see as governmental and societal inaction and poor example setting.
60% of children believe it's not too late to save the planet – if we make changes now.
When asked about changes they would like to see through open field comments, children also mentioned the need for better environmental education for people of all ages.
"At the LEGO Group, we're working hard to play our part in building a sustainable future and creating a better world for our children to inherit," said Tim Brooks, VP of Environmental Responsibility at the LEGO. "We have joined forces with young people across the globe to develop the Building Instructions for a Better World, giving children a voice and making sure their voice is heard by world leaders during COP26 – one of the most important climate summits of our time. Children are demanding that they and future generations are front of mind when it comes to creating policy, and that policy makers and businesses all make the shift to longer-term thinking and commitments to change. This is how we'll inspire and empower the children of today to become the builders of tomorrow."
Through the research process children were asked "what three instructions would you give world leaders to protect our planet from climate change?" While not all of these ideas might be seen as realistic in the eyes of grown-ups, within them rests the sparks of inspiration that scientists, policy makers, urban planners, architects, and others may need to adapt to help reverse the effects of the climate crisis. The resulting building instructions cover:
Take steps to reduce pollution and waste
Increase the focus on protecting nature
Change laws and regulations around sustainability
Stop ignoring the problem: Do more
Educate people of all ages
Introduce programs to reduce emissions
Co-operate internationally to share knowledge and solutions
Leaders, change your own behavior and set examples
Invest more in protecting the environment
Help people and future generations
"Build the Change" is the LEGO Group's flagship learning through play program for sustainability education. This will also be the theme for the LEGO Group's presence at COP26 in Glasgow where the company is running a series of events at Strathclyde University.
The LEGO Group will also host workshops for schools, with a range of circular economy and bio-diversity-themed events for children to participate in. It plans to host a series of talks geared towards the younger generation, in which speakers will discuss the importance of learning through play.