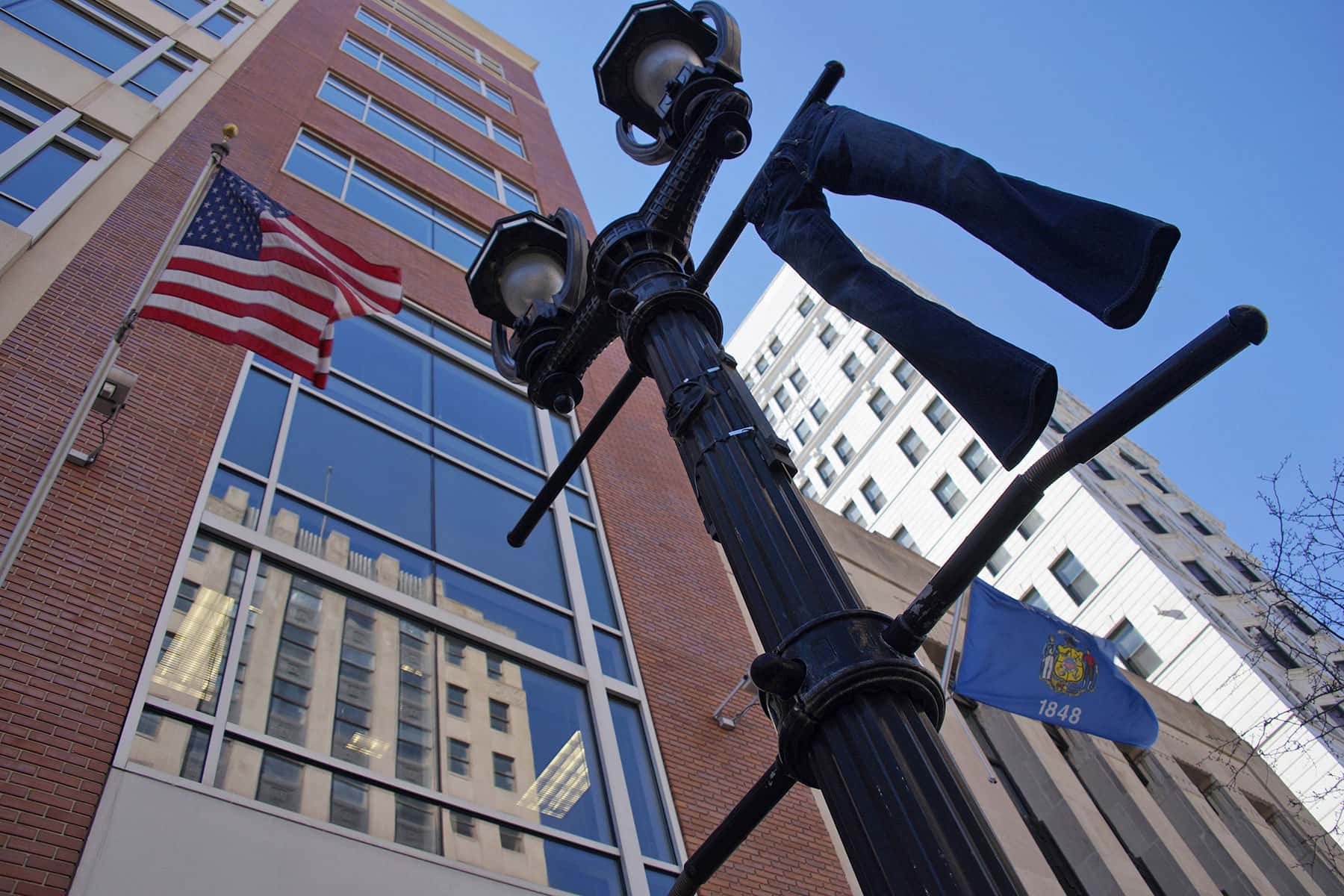 City of Milwaukee Mayor Tom Barrett released this letter to the public for Denim Day, to raise awareness on the issue of sexual assault.
Dear City of Milwaukee friends and colleagues:
April is Sexual Assault Awareness Month, and 2017 marks the sixth year that Milwaukee has recognized Denim Day, an international effort focused on raising awareness of sexual violence and victim blaming. Since its inception, Denim Day has generated much-needed awareness and discussion around preventing sexual assault and supporting survivors.
Community engagement is the campaign theme this year. We ask all community members to make a personal pledge and take concrete action to end sexual harm. The community engagement theme encourages us all to consider the networks, relationships and resources available to us and reflect on the question, "What will I do to end sexual violence?" and ultimately act to fulfill those commitments.
Please join me and my co-chair, writer and performer Dasha Kelly, to offer your voice, talents and presence to support sexual assault awareness and prevention efforts in Milwaukee. On Wednesday, April 26, I invite all City of Milwaukee employees and residents to wear jeans to show support for survivors.
To pick up Denim Day posters and stickers, please contact the City of Milwaukee Health Department at (414) 286-3521. You are also encouraged to visit Denim Day Milwaukee online at denimdaymke.org to find out how you can get involved. Thank you for your support.
Sincerely,
Tom Barrett, Mayor
April 26, 2017