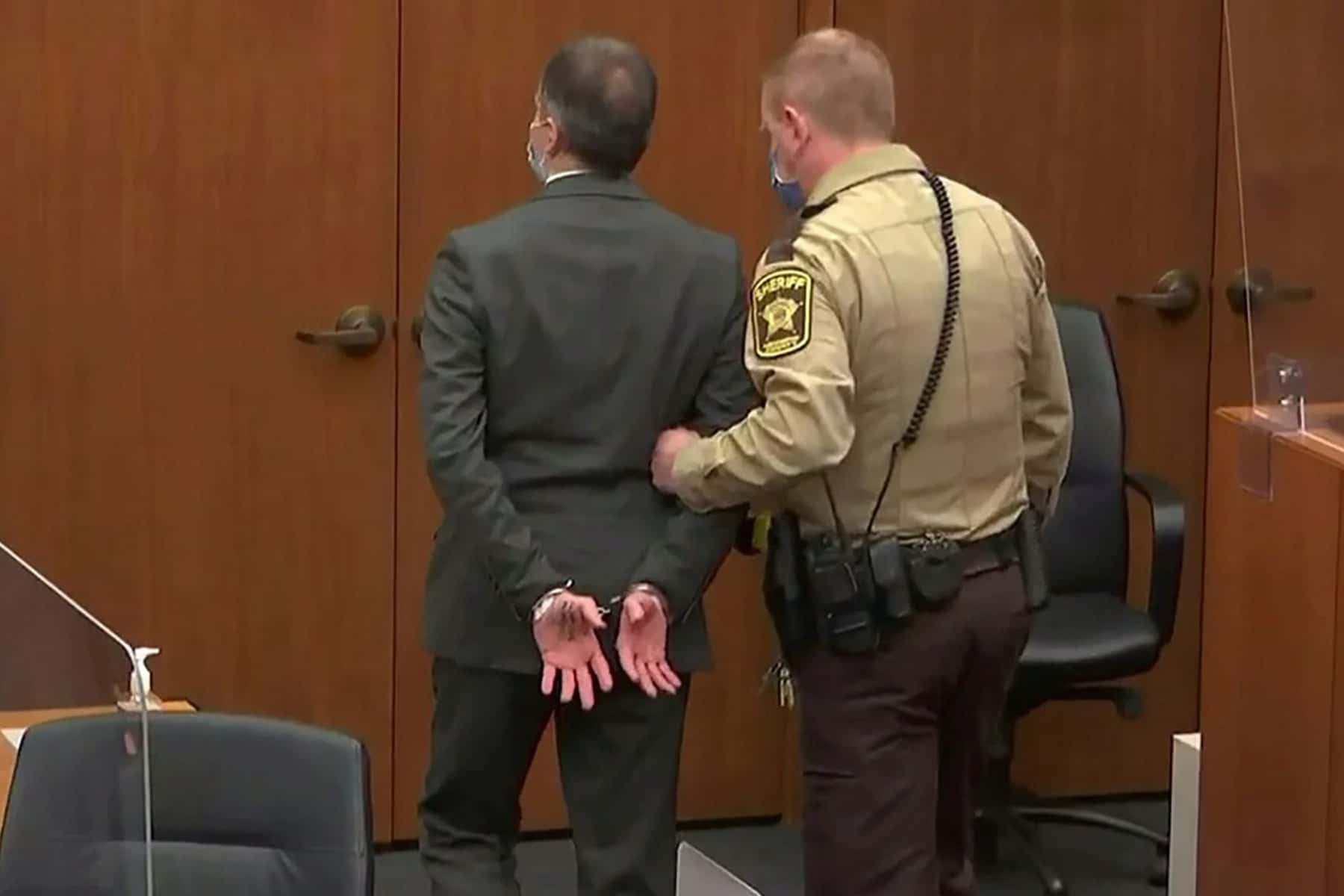 The much anticipated trial is finally over. People around the country are breathing a sigh of relief. Derek Chauvin was found guilty on all charges. Some will say the system finally worked. Some will proclaim this a victory in the effort to hold police accountable. Some will make the claim that we as a Balck community should rejoice.
I'm not one of them. The verdict does not bring George Floyd back. This verdict does not bring Daunte Wright back. This verdict is not an indictment of the system of policing. It is simply a case of an officer who could not, like many of his peers, make an argument that his life was in danger and get away with murder.
It should not be celebrated as a victory because it is simply the right thing to do when something like this happens. The fact that we are supposed to celebrate the right thing happening is a sad testament to how horrible the "criminal" so-called justice system is. I say "criminal" on purpose. This system has allowed criminals in uniform to get away with murder or a slap on the wrist for so long that this case looks like "progress."
It's not progress. Progress would mean that Daunte Wright and Adam Toldeo would still be alive. Progress means that H.R.7120 – the George Floyd Justice in Policing Act of 2020 would not be sitting in Congress after passing in the House with a snowball's chance in hell of passing in the Senate. Progress would mean we have not seen three people per day being killed by police since the Chauvin trial started. Progress would mean the protestors in Brooklyn Center, Minnesota would not be tear gassed and otherwise brutalized by police while protecting police brutality. Progress would mean people would not see Blue Lives Matter and All Lives Matter as a counter to Balck Lives Matter.
Progress is measured by different people in different ways. I'm sure this verdict will lead many Whites to proclaim the "system" is working. On the contrary, it means the system worked in this one solitary case. The system did not work prior to the case. If the system worked, George Floyd would not have had multiple police officers respond to a call about a darn $20 bill. If the system worked, one cop would have written one ticket and that would have been the end of this nonsense. If the system worked the 911 operator would have never called the police out fo something so ridiculous in the first place. If the system worked the other officers on the scene would have pulled Chauvin off of Floyd because it was the right thing to do.
We can't be tricked into thinking this one verdict fixes anything about what is wrong with the system. The fact that Chauvin's attorneys found no sensible defense for their client tells you why the verdict is what it is. This was not a victory over the system. It was a victory over a man who had no right or rational reason for taking George Floyd's life.
This verdict does not end the senseless police brutality that runs rampant in American policing. This verdict does not question the violent nature of policing in non-violent situations. This verdict will not lead the nation's current President to speak out against police brutality in a way that would lead to real change. This verdict does not end the nonsensical qualified immunity that protects cops from lawsuits. This verdict will not bring back the $24 million tax payers will pay George Floyd's family and attorneys because these same taxpayers refuse to hold their police departments accountable.
I have argued, and will continue to argue, that there is a fundamental flaw in policing in this country. That flaw is baked in. By making police violence a legitimate and acceptable form of violence we will never see any real changes in policing. It does not matter how many "reforms," court orders, consent decrees you put in place. Nothing will really change. Defunding police departments will not change the fundamental flaw in policing.
Real change is revolutionary change. That is when you look at something and say it is fundamentally flawed and needs to be torn down and started all over again.
Here in Milwaukee, a majority of the murders go unsolved, year after year after year but no one says the system is not working to provide justice for the victims. The Office of Violence Prevention has offered a Blueprint for Peace that our local leaders have treated like a piece of toilet paper by not instituting much of any of its recommendations.
The ACLU lawsuit and court order by a federal judge has not led to any major changes with policing in this city. Our Fire and Police Commission is laughable. Our search for a new police chief is a clown show. Our faith in our elected leaders to make real change for the Black community in Milwaukee is an example of how we make the same decisions expecting different results over and over.
This trial and verdict is a distraction. When the dust settles, policing will be just as dangerous to unarmed people of color as it was before the trial. Let's not be deceived that this trial was a national statement about police brutality. The viral video of George Floyd's murder was so horrible that people had to react in the way that they did. The visceral response has waned in the hearts and minds of far too many for us to celebrate today. Daunte Wright and Adam Toledo are just the latest names added to a list of people that are gone because we don't as a nation have the courage to fix the fundamental flaw with policing.