And another one gone: What Daunte Wright's shooting teaches us about reform efforts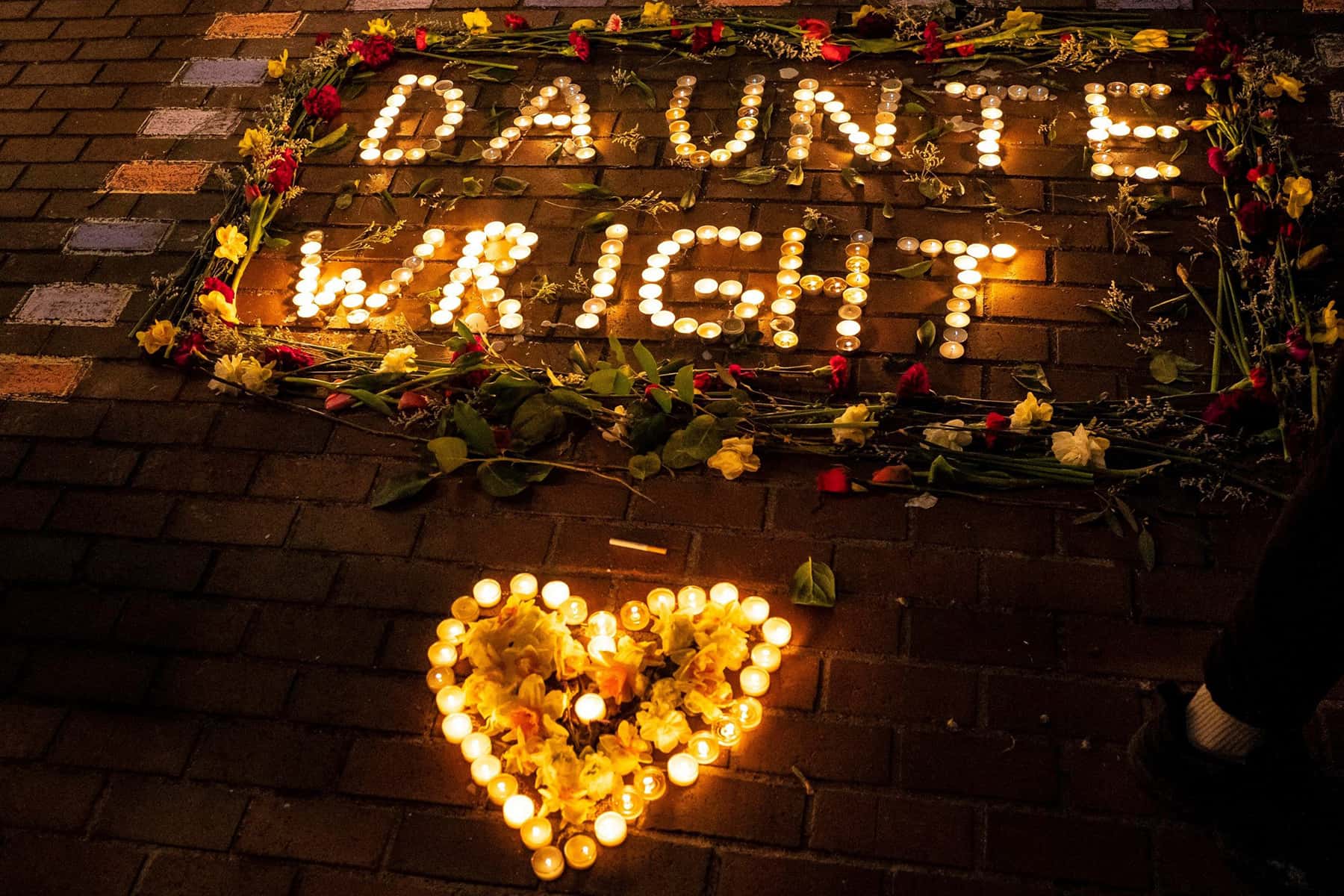 "My heart is literally broken into a thousand pieces and I don't know what to do or what to say. But I just need everybody to know that he is much more than this." – Daunte Wright's mother, Katie Wright
During the most anticipated trial of police arguably since the Rodney King case in 1992, 20-year-old Daunte Wright was shot and killed by an experienced police officer in the Minneapolis area. As a result, the trial of Derek Chauvin lost its front page status, as protests continued in Brooklyn City, Minnesota – just north of Minneapolis, where the death of George Floyd last May led to worldwide protests over police brutality in America.
The officer, Kim Potter, a 26-year veteran of the department claims she accidentally used her service weapon, thinking it was her Taser. In the video, which I will never watch as I wrote about in a recent column – The crushing emotional strain of seeing images and videos of Anti-Black Violence, she can be heard saying, "I'll Tase you!" and then "Taser! Taser! Taser!" before shooting and killing Wright. She then says "Holy sh!t, I shot him."
How does a highly trained, experienced officer, make this kind of "mistake" is the question many are asking. I think that is the wrong question. I ask instead, why is – according to Wright who was on a phone call to his family during the traffic stop – being pulled over for having an air freshener hanging from his rearview mirror? Why do you need at least three officers on the scene when someone is pulled over for something as ridiculous as having an air freshener hanging from their mirror?
According to the police chief, Tim Gannon, it was an "accidental discharge" from her gun. Do you honestly expect people in the Black community to accept this? Even if it is true? How many more unarmed Black people need to die in situations where they are in no way posing a threat to police officers who seem to be "trigger happy," "terrified for their lives," and generally afraid of Black people?
If I hear another officer say they are afraid, my head might explode. If you are constantly afraid, find another line of work. I never hear firefighters, who risk their lives every day, say they are afraid. Last year 61 firefighters died in the line of duty according to Firefighter Nation, while just 45 police officers were shot to death according to the Officer Down Memorial Page.
The fear seems to be a convenient excuse in almost every major case where unarmed Blacks are shot and killed by police. We heard this in the Ferguson, Missouri killing of Michael Brown, which launched massive protests around the country that continue each time another major incident of this sort happens. It seems that many in the Black community intuitively know that the other shoe will drop at some point, and another unarmed Black person will be killed by police. It's like clockwork. The community can barely get past the last case before a new incident happens.
To say it's "too much to take," or "too tiring to deal with" are huge understatements. This is what leads Black people to say, Black Lives Matter. Our lives appear to not matter to police who use deadly force so often in traffic, and pedestrian stops in our community.
Brooklyn City is a small town of just 30,849 residents on the West Bank of the Mississippi River in Minnesota. Nearly 30 percent of the residents are Black and that community is very upset with good reason. They have clashed with police and National Guardsmen for a number of days since Wright was shot to death.
How can an officer mistake a 9mm handgun for a Taser? First of all, the weapons are as a general rule in policing, kept on opposite sides of the body. A service weapon is kept on the dominant side, and the Taser is on the opposite side so that officers clearly know which weapon they are using. Tasers are lighter in weight than service weapons. They generally have some type of bright coloring, often yellow, to distinguish them from service weapons. So how is it that officer Potter and the two other officers on the scene did not notice that she had a service weapon in her hand when she yelled out Taser?
One thing many are unaware of is that people are killed by Tasers too. The Mapping Police Violence database shows that from 2013-2020, at least two-hundred seventy cases are documented of people dying after being Tased by police across the country.
There will be an investigation, which will take months, before this is resolved. In the meantime, the Black community remembers that the officer who shot and killed Oscar Grant in Oakland in 2009 at the Fruitvale, Bay Area Raid Transit (BART) station used the same excuse. BART officer Johannes Mehserle claimed back then, that he thought he had a Taser in his hand when he shot and killed Grant. Mehserle was found guilty of involuntary manslaughter in that case and served just 11 months of a two-year sentence.
They will also remember the 2015 killing of Eric Harris by reserve police officer (i.e. play officer) Robert Bates in Tulsa, Oklahoma who made the exact same claim. Bates served only 497 days, just over 16 months of a four-year sentence after being convicted of second-degree manslaughter.
When people say enough is enough, and it continues, it shows that the marches and talk about reform have mostly fallen on deaf ears.