Wisconsin's elected officials tell Trump to keep his secret police force out of Milwaukee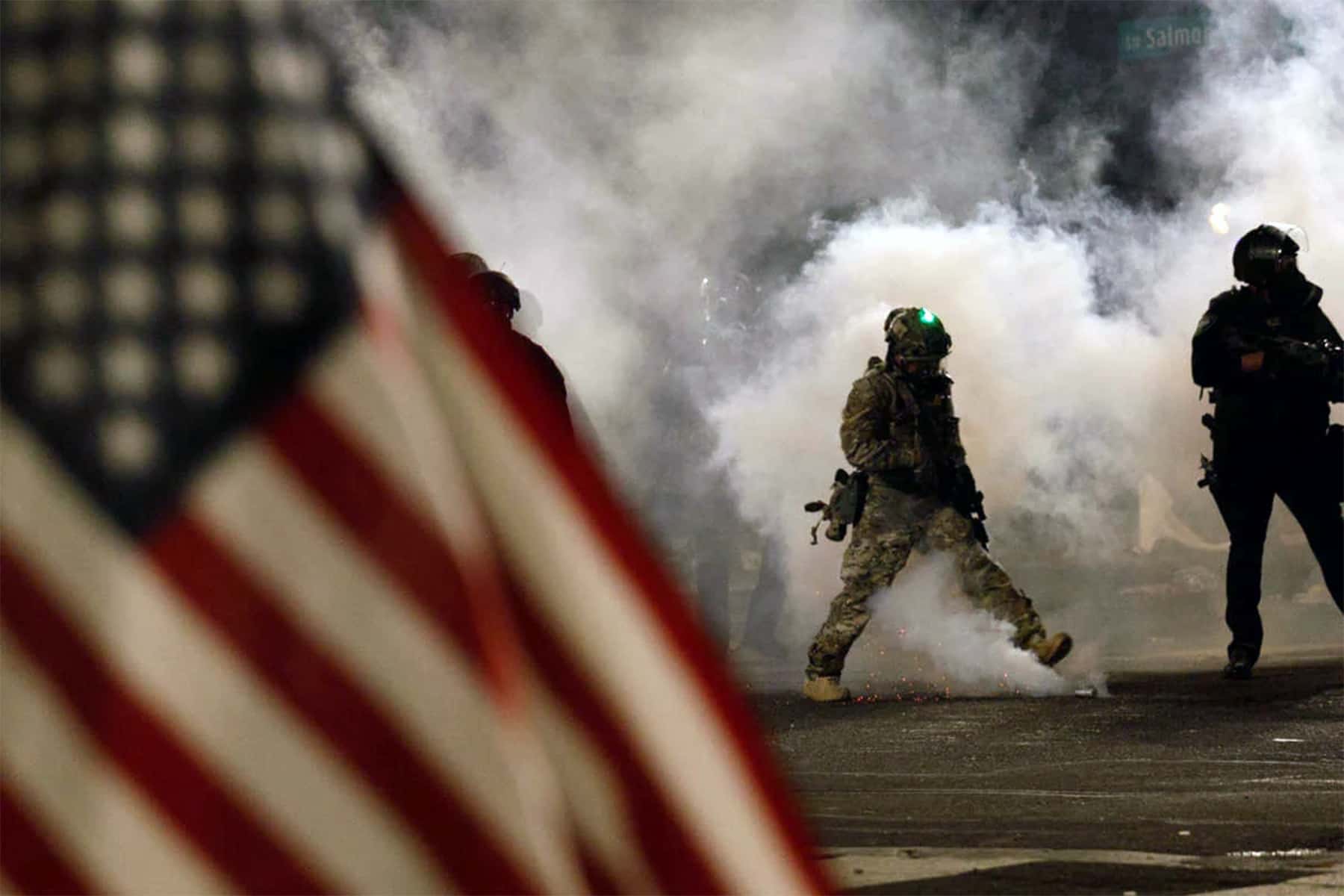 Governor Tony Evers sent a message to President Donald Trump to keep federal agents out of Milwaukee on June 22, leading a chorus of local officials who do not want to see the same unconstitutional actions in Portland repeated here.
Trump and the White House announced on July 19 that federal agents were scheduled to deploy in Chicago, Albuquerque, Cleveland, Detroit, and Milwaukee as part of Operation Legend.
Governor Evers, a Democrat, sent Trump a letter on July 22 saying he was strongly opposed to the move, warning it would only make the situation worse. Wisconsin authorities, including the state's National Guard, could handle protests if needed, he said.
"This is not a moment to double down and unnecessarily increase police presence, especially without invitation," Governor Evers wrote. "As we have seen in Portland, this excessive and unwelcome federal law enforcement presence only makes these situations more volatile and dangerous."
Governor Evers said he was deeply disturbed to hear White House Chief of Staff Mark Meadows suggest in a television interview on July 19 that Federal agents would be deployed to Milwaukee without any direct communication with his office.
Attorney General Josh Kaul issued a statement saying that if the Trump administration were serious about protecting the safety of Wisconsinites, it would be leading an effective national response to the coronavirus pandemic.
"Instead, the administration is feverishly attempting to distract attention from that colossal — and continuing — failure through the tool it knows best: stoking chaos and division," said Attorney General Kaul. "I don't use the phrase 'fascist tactics' lightly. But there is no more accurate way to describe this administration's repeated resort to and incitement of racism, xenophobia, and violence."
Oregon Attorney General Ellen Rosenblum has asked a judge for a restraining order blocking federal agents deployed to quell protests in Portland. She has accused the agents of arresting protesters without probable cause and using excessive force.
"Given the events that have taken place in Portland over the last few nights, I am extremely concerned that President Trump is looking for opportunities to create more political division in cities across the nation. Federal agents are not welcome here for that purpose," said Milwaukee Mayor Tom Barrett in a statement. "If the federal presence is to truly cooperate with local law enforcement, then it is imperative the limits of their activities are clearly delineated and monitored."
Alderwoman Milele A. Coggs announced plans to introduce legislation to the Common Council for immediate adoption, urging Congress to approve Congresswoman Eleanor Holmes Norton (DC) and Representative Alexandria Ocasio-Cortez's (NY) legislation to require federal law enforcement officers to wear visible identification markers while on duty.
The Law Enforcement Identification Transparency Act of 2020 would require all federal and local law enforcement officers to identify their name, agency, and badge number on their uniform at all times while on duty or serving the public.
"In light of the federal government's recent actions in Portland and the imminent suggestion that they may do the same in other cities, including Milwaukee, I want this city to be on record in support of legislation that curbs this behavior and aids in transparency," Alderwoman Coggs said.
Milwaukee Common Council President Cavalier Johnson said on July 20 that the White House threat of federal agents in Milwaukee was unnecessary.
"Over the past few months, protesters have taken to the streets to voice concerns about police misconduct and systemic racism in the wake of George Floyd's death at the hands of a Minneapolis police officer. I commend the protesters who have been demonstrating peacefully for systemic change," said President Cavalier Johnson. "As protesting continues across the country, President Trump's administration has used tactics against protesters that are simply unacceptable. Most recently, we have seen federal agents ordered to quell protesters in Portland. The presence of these federal authorities has only added tension to the protests that have been occurring and has pinned federal forces against local leaders and authorities. Sending federal agents to intervene in protests across the nation is not only evoking more unrest, but it is truly an un-American act that is stifling citizens' First Amendment rights."
The American Civil Liberties Union's Wisconsin chapter issued a statement decrying the decision to send agents to Milwaukee, saying the city did not need a repeat of the failed approach in Portland.
"Federal forces in Portland have operated so violently and recklessly that local authorities have demanded their removal. This lawlessness we saw from federal agents in Portland was inexcusable and unconstitutional," said Chris Ott, ACLU of Wisconsin's Executive Director. "When officers move through a neighborhood in armored vehicles, meeting peaceful protesters with rounds of tear gas, rubber bullets and other munitions, they intensify tensions when their job is to diffuse them. Our streets are not warzones, and protesters are not enemy combatants — yet too often we see communities, particularly those where Black and brown people live, treated as if they were."
These headline links feature the daily news reports published by Milwaukee Independent about the George Floyd protests, the revival of the Black Lives Matter movement that followed, and their impact on the local community in for 8 months from May to December of 2020.