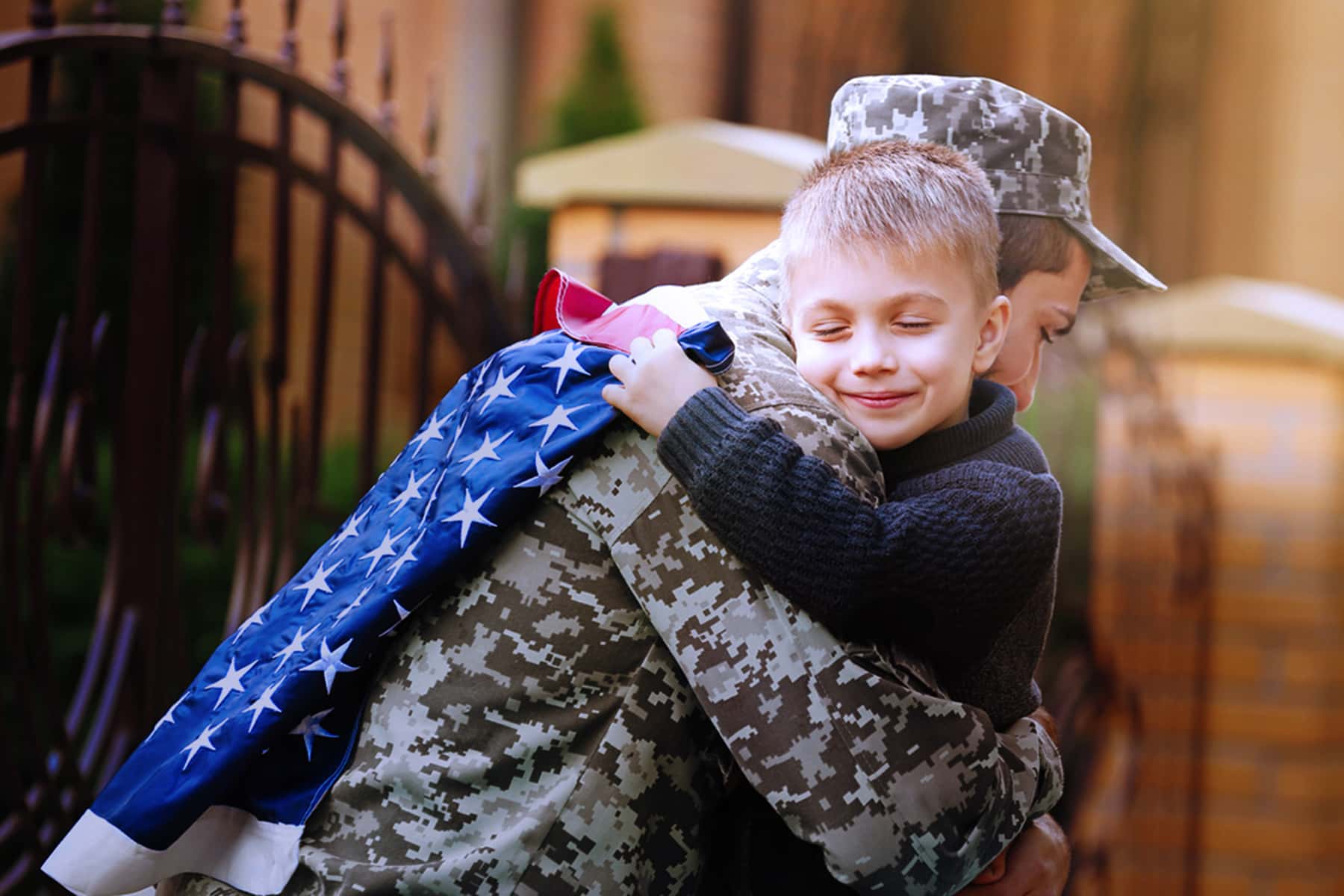 Wisconsin Veterans Network (VetsNet) recently announced that it reached two major milestones in 2018, making it a landmark year for the new organization.
VetsNet served its 1,000th Wisconsin veteran in need of aid or emergency services and was awarded $150,000 in grants to continue its critical work in supporting the most vulnerable veterans – including those experiencing homelessness, health crises or employment struggles – in the Wisconsin community.
Since its inception in 2015, VetsNet has reached more than one thousand veterans, including 442 in 2018. The assistance ranged from qualifying for healthcare, finding emergency housing and assisting with emergency home repairs. VetsNet continues to assist the veteran community by connecting them to resources that are not typically provided by traditional service organizations like the Veterans Administration.
For one of the veterans served in 2018, "Quentin" had a happier holiday season with his wife and infant son. VetsNet helped the family escape homelessness by connecting Quentin with job resources. The three moved to Wisconsin earlier this year to follow an employment opportunity for Quentin. Before receiving his first paycheck, the family's housing situation fell through, and they spent several days living out of their car before discovering VetsNet. Staff found emergency housing for the family and furnished a permanent home for them.
VetsNet is a nonprofit organization founded and run by veterans, for veterans. VetsNet exists to bridge a major gap in the veterans benefits system: identifying, reaching out to and connecting at-risk veterans and veterans in need to the benefits and programs they earned through their service to our country.
Veterans look to VetsNet for help in a number of areas, including: emergency relief, rehousing, benefits counseling, financial counseling, substance abuse assistance, mental health care, legal assistance, relationship counseling, employment counseling, job training and placement.
Funds from the Greater Milwaukee Foundation, WaterStone Bank, Laureate Group, Wisconsin VFW Foundation, Brewers Community Foundation, Waukesha County Community Foundation and the United Way of Greater Milwaukee and Waukesha County all contributed to a milestone year for VetsNet and enable the organization to continue aiding Wisconsin veterans.
"To veterans in need, the support of these organizations means more than I can say," said Quentin Hatfield, Executive Director of VetsNet. "This funding will allow our staff to continue reaching out to the most vulnerable veterans – the homeless, the jobless, those who are not being served elsewhere in the system – and connecting them with the help they desperately need."
Awards from these organizations provide funding to ensure that VetsNet staff can continue guiding veterans through the complex, and often confusing, benefits system, immediately connecting veterans in crisis with emergency services, and providing veterans with the resources they need to improve their lives and the lives of their families.
© Photo
Wisconsin Veterans Network (VetsNet)