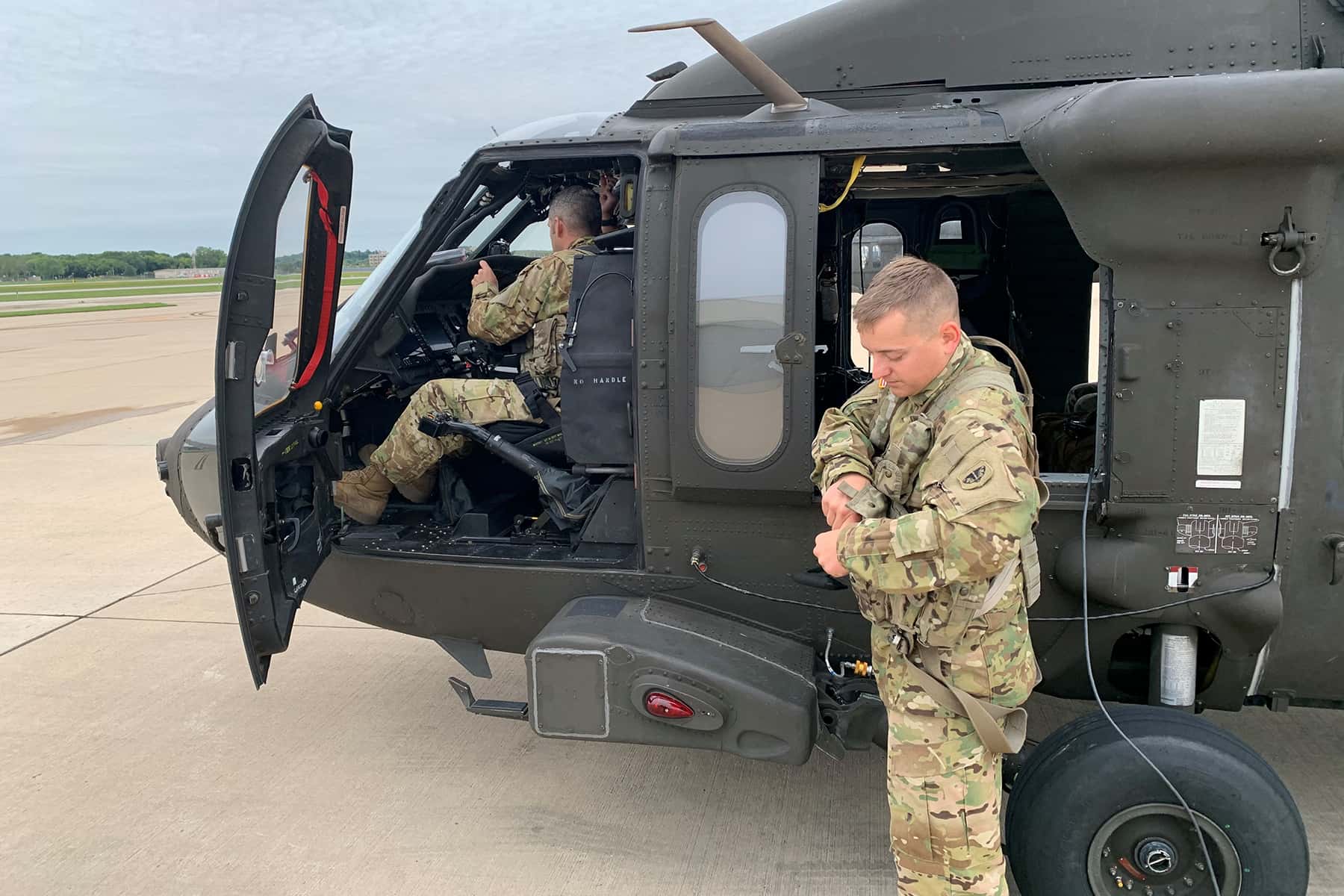 The Wisconsin National Guard deployed a pair of UH-60 Black Hawk helicopters and about 15 soldiers to California on September 11 to help fight massive wildfires that are raging across the state.
State officials in California asked for the assistance under an Emergency Management Assistance Compact request. The compact allows for state-to-state assistance during emergencies. Wisconsin's troops will work under the direction of the California National Guard and local civil authorities for specific assignments.
The crews are prepared to employ water buckets to battle fires and take on any other fire suppression operations. The aircraft, along with crews and maintenance personnel, departed from the Madison-based 1st Battalion, 147th Aviation Regiment.
This is what we train for," said. Lt. Colonel Kurt Southworth, the commander of the 1st Battalion, 147th Aviation. "We regularly train for search and rescue, fire suppression, and many other missions to support our fellow citizens and communities, so when this call came in, our crews were ready to answer the call in a short amount of time. This is why we serve and what it means to be a citizen-soldier."
More than 100 major fires in California, Oregon, and Washington have forced tens of thousands of people to flee their homes in the middle of a pandemic, destroyed entire towns, and claimed at least two dozen lives.
The skies over many parts of the West Coast have had an eerie orange glow for several days. Even at a distance from the fires, people looking out of their windows said that it felt like watching a scene from a science-fiction movie.