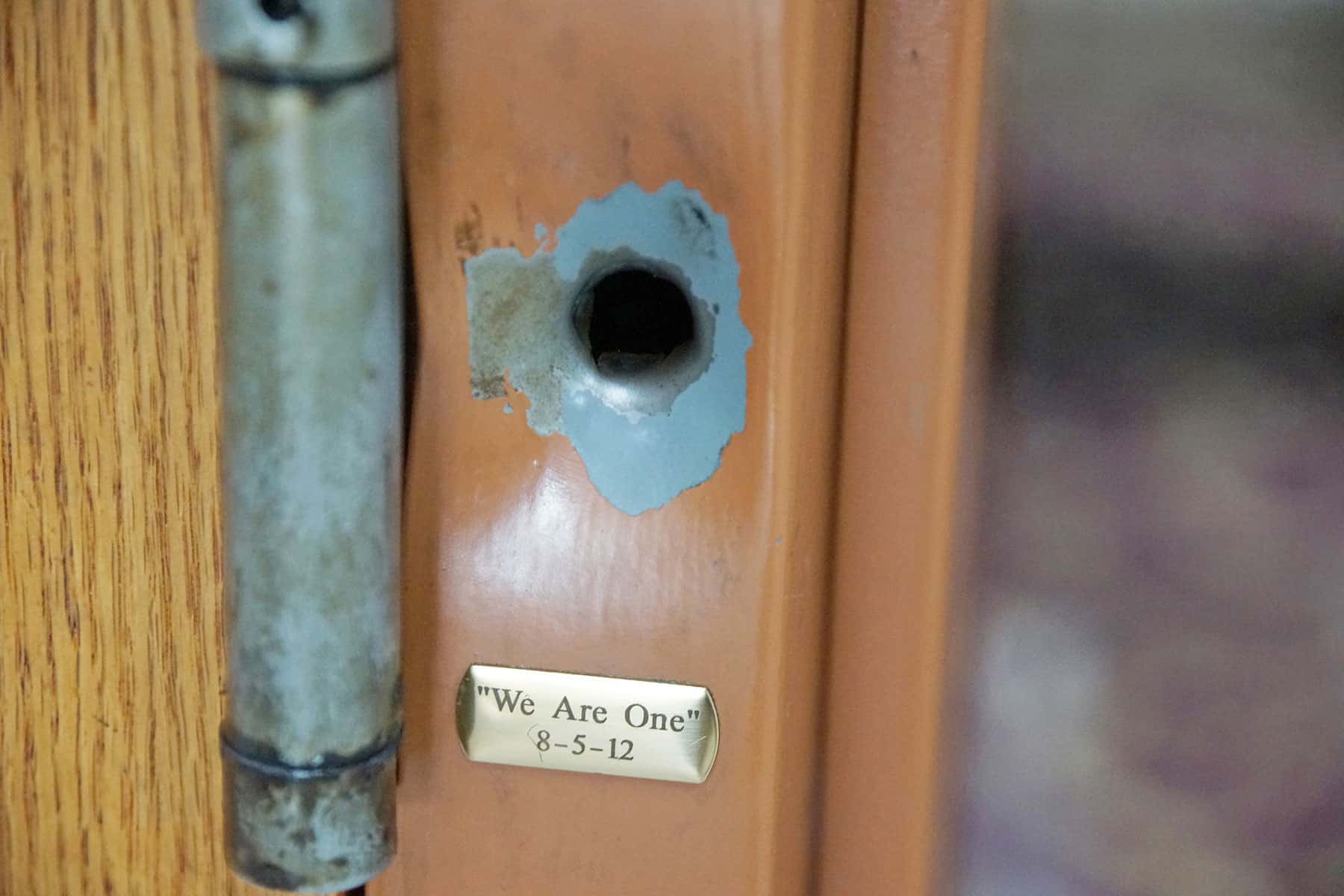 Five years ago on August 5, a gunman walked into the Sikh gurdwara, house of worship, in our hometown of Oak Creek and murdеred six worshipers while injuring several more.
The shooting was one of the deadliest acts of violence in an American house of worship in our nation's history.
For most Americans across our country, this act of terror has been largely forgotten. On the other hand, Sikh Americans will never forget where we were when we learned the news, and will always remember the lives irrevocably altered by this tragedy. As we commemorate the five-year anniversary this weekend, we pray for those who lost their lives and the loved ones they left behind. We also find deep inspiration in the resilience of this community.
There is Harpreet Singh Saini, who, just weeks after losing his mother, became the first Sikh American to testify in front of the U.S. Senate. His advocacy was critical in convincing the Justice Department to begin tracking hate crimes against Sikhs and other religious minorities who were previously unrepresented in federal hate crime data.
There is Prabhjot Singh, who had just arrived in Oak Creek from India when his father was taken from him. Five years later, he has navigated this trauma, supported his family financially, graduated from high school and will begin college in September.
There is Pardeep Kaleka, who also lost his father but defiantly launched a non-profit organization to combat violence in classrooms and communities nationwide.
And there is Baba Punjab Singh, who was shot and paralyzed, but to this day insists on living his life in Chardhi Kala — eternal optimism — in accordance with Sikh teachings.
These are just a few of the countless Oak Creek stories that embody the strength, courage and perseverance of our proud community. Even in times of tragedy, we don't give up, we don't give in and we keep moving forward.
While the Oak Creek community has worked hard to move forward, that doesn't mean that there still isn't a great deal of work left to be done to further combat and prevent hate in America.
According to the Sikh Coalition, Sikh children are at high risk of being bullied in school because of their religion. While the Sikh community has been an integral part of the American fabric for 125 years, over 40 states, including Wisconsin, don't include anything on Sikhs in their state curriculum standards. One of the best investments we can make in preventing future bias is teaching our children to respect and appreciate the diversity of our nation.
We also must hold our elected officials accountable for their words and actions. When our political leaders perpetuate stereotypes and propose policies that deny certain communities equal rights, we have to recognize the hardship this imposes on targeted communities. We can have our political differences, but our elected officials should use their convening authority and public platform to speak out against hate instead of pitting Americans against each other.
Finally, we all need to recognize that we each have a unique role to play. This weekend, we expect more than 700 people to join us in Oak Creek for our annual Chardhi Kala 6K Memorial Walk and Run. Sikh Americans in nearly 25 other cities are facilitating community service projects in remembrance of Oak Creek. These actions start a dialogue that can break down barriers and encourage us to recognize our common humanity.
I urge my fellow Wisconsinites to pray for more resilience and healing for the Sikh community of Oak Creek. At the same time, I hope you will join our efforts to promote love instead of hate in our great nation.