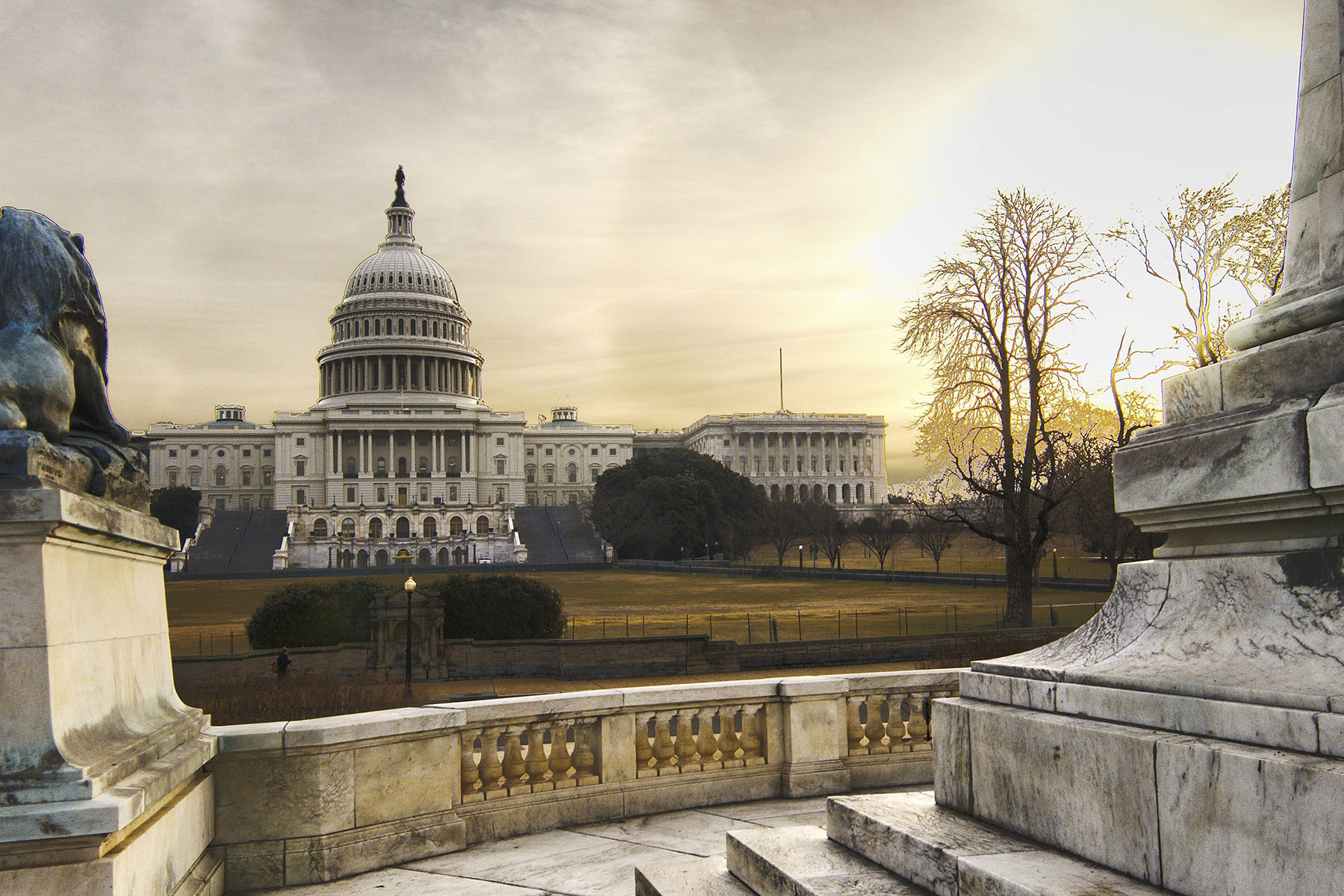 On the same day as the worst mаss shооting in modern American history, the GOP still plans to vote on NRA-backed legislation that eases gun restrictions.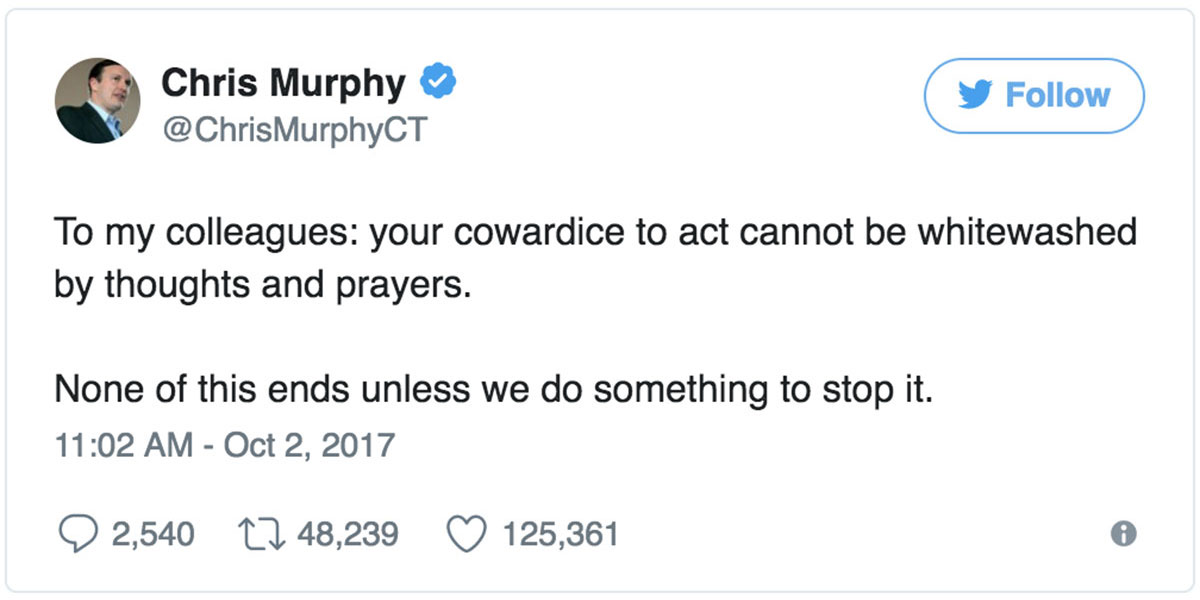 Mаss shооtings and acts of domestic terrorism are becoming so common in America that it seems like the news media need only recycle headlines and just substitute the current location.
U.S. Senator Chris Murphy (D-Connecticut) released a statement on October 2 in response to the shooting in Las Vegas, which left more than 50 people dead and hundreds injured.
"My heart goes out to the victims, their families, the first responders, and the entire Las Vegas community. Nowhere but America do horrific large-scale mass shootings happen with this degree of regularity. Last night's massacre may go down as the deadliest in modern U.S. history, but already this year there have been more mass shootings than days in the year.
"This must stop. It is positively infuriating that my colleagues in Congress are so afraid of the gun industry that they pretend there aren't public policy responses to this epidemic. There are, and the thoughts and prayers of politicians are cruelly hollow if they are paired with continued legislative indifference. It's time for Congress to get off its ass and do something."
There are times when I wish I didn't see the things I saw at the Sandy Hook firehouse on December 14, 2012, as 26 families were told that their loved ones – 20 children and six educators – lay dead on the floor of their first grade classrooms.
I walked away from that day pledging that I would do everything in my power to fight the scourge of gun violence, in our schools and in our cities, that has plagued America for far too long. And as the parents of slain sons and daughters in Hartford, New Haven, and Bridgeport have reminded me, the epidemic of urban gun violence was a largely unnoticed stain on this nation long before the Sandy Hook tragedy.
In the years since the tragedy in Sandy Hook, the gun violence epidemic in America has only worsened as countless communities and families continue to be torn apart by violence. And yet Congress, to my disgust, has failed to act in any meaningful way to address this problem.
The solutions are not a secret. We know that simple and broadly supported measures, like universal background checks, cracking down on straw purchasers and illegal weapon sales, and limiting access to high-capacity magazines and military-style assault weapons would save countless lives.
That is why on June 15, 2016, in the wake of another mass shooting in Orlando, Florida, I went to the Senate floor and conducted one of the longest filibusters in Senate history in order to force the Senate to have a debate on measures to end gun violence.
There is no one law or regulation that will prevent every incident of gun violence, but Congress cannot continue to do absolutely nothing in the face of these mounting tragedies.