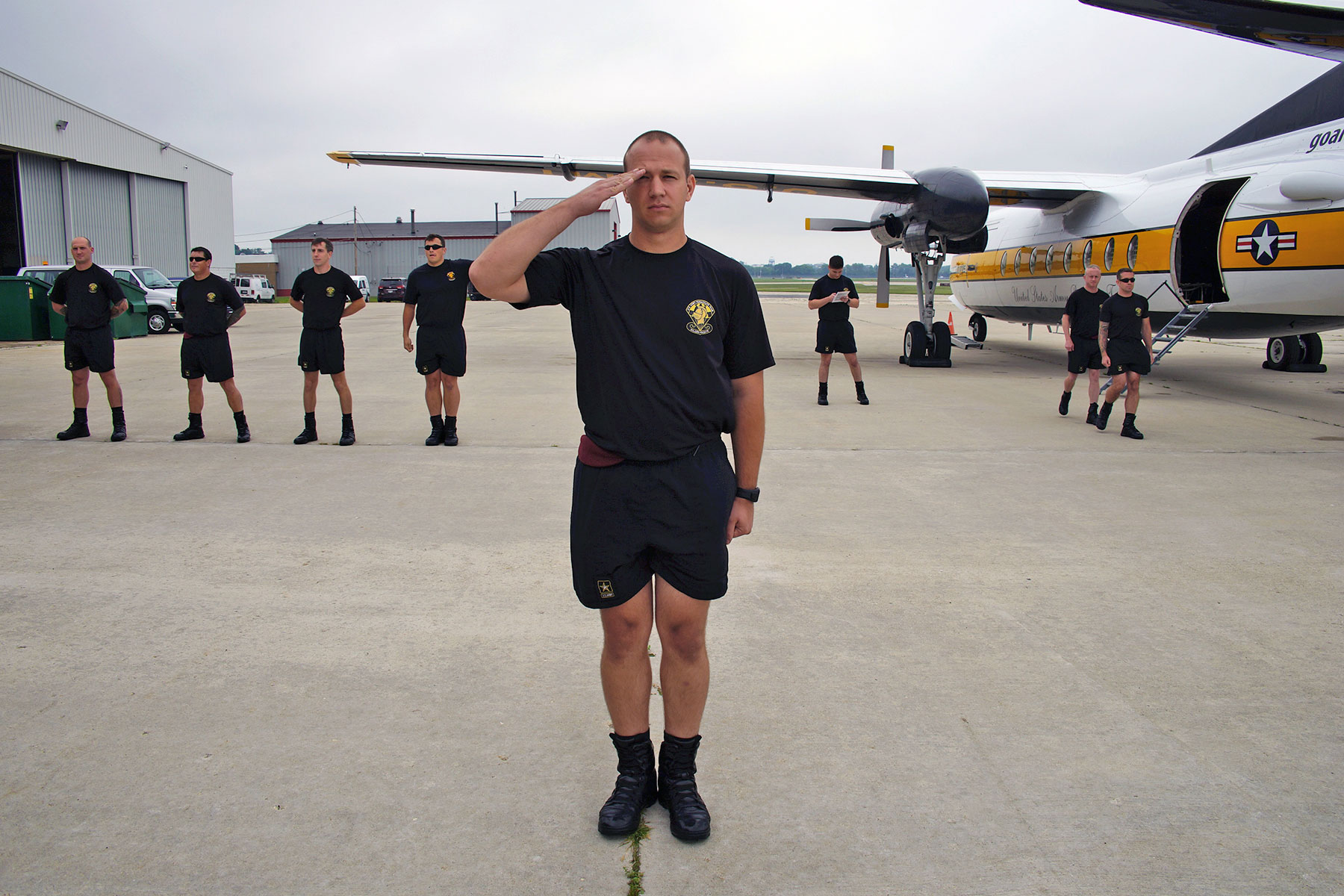 The 2018 Milwaukee Air & Water Show took place along the city's lakefront on July 21 and 22, and the Milwaukee Independent accompanied the Golden Knights parachute team for their demonstration jump and several attempts, getting to know the highly skilled team members.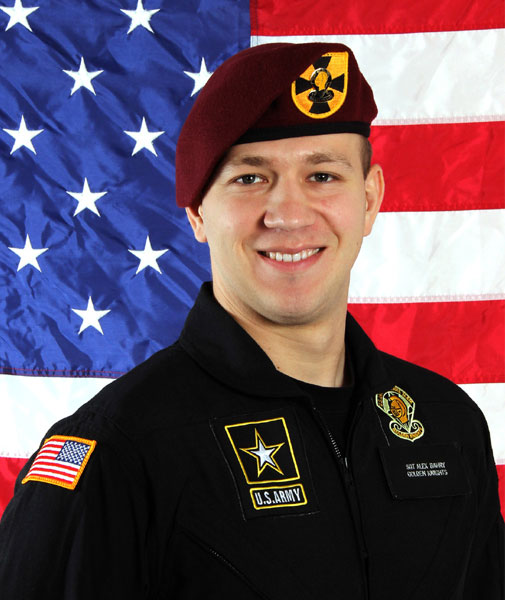 One of the group members, Staff Sergeant Aliaksandr "Alex Bahry" Bahrytsevich, was kiIIed on August 25. The US Army Parachute Team announced the death of 31 year old Staff Sergeant on social media. Bahry died in a small plane crash while off duty in Swainsboro, Georgia.
"Alex was extremely passionate about the sport of skydiving and always sought opportunities to coach and mentor other members of the team," the statement said. "He served most recently as a demonstrator on the Golden Knights Black Demonstration Team."
Originally from Belarus, Staff Sergeant Bahry settled in Savannah, Georgia and served the US Army with distinction and pride. He enlisted more than 5 years ago and attended Basic Training at Ft. Jackson, South Carolina.
Immediately after, Staff Sergeant Bahry took Advanced Individual training as a 15Y Apache Helicopter technician at Ft. Eustis, Virginia. Duty stations also included a year in Ansbach, Germany.
Staff Sergeant Bahry held the Aviation Maintainer Badge and had a Russian language proficiency. In 2014, he applied to the United States Army Parachute Team to attend the rigorous Assessment and Selection Program. Upon completion of the program, he was assigned to the Gold Demonstration Team. Since learning to skydive in 2011, Alex had logged more than 1,500 free fall parachute jumps.
Staff Sergeant Bahry is survived by his mother, Nattallia, and father, Mikhail. Funeral arrangements and memorial ceremony information have not been released yet.