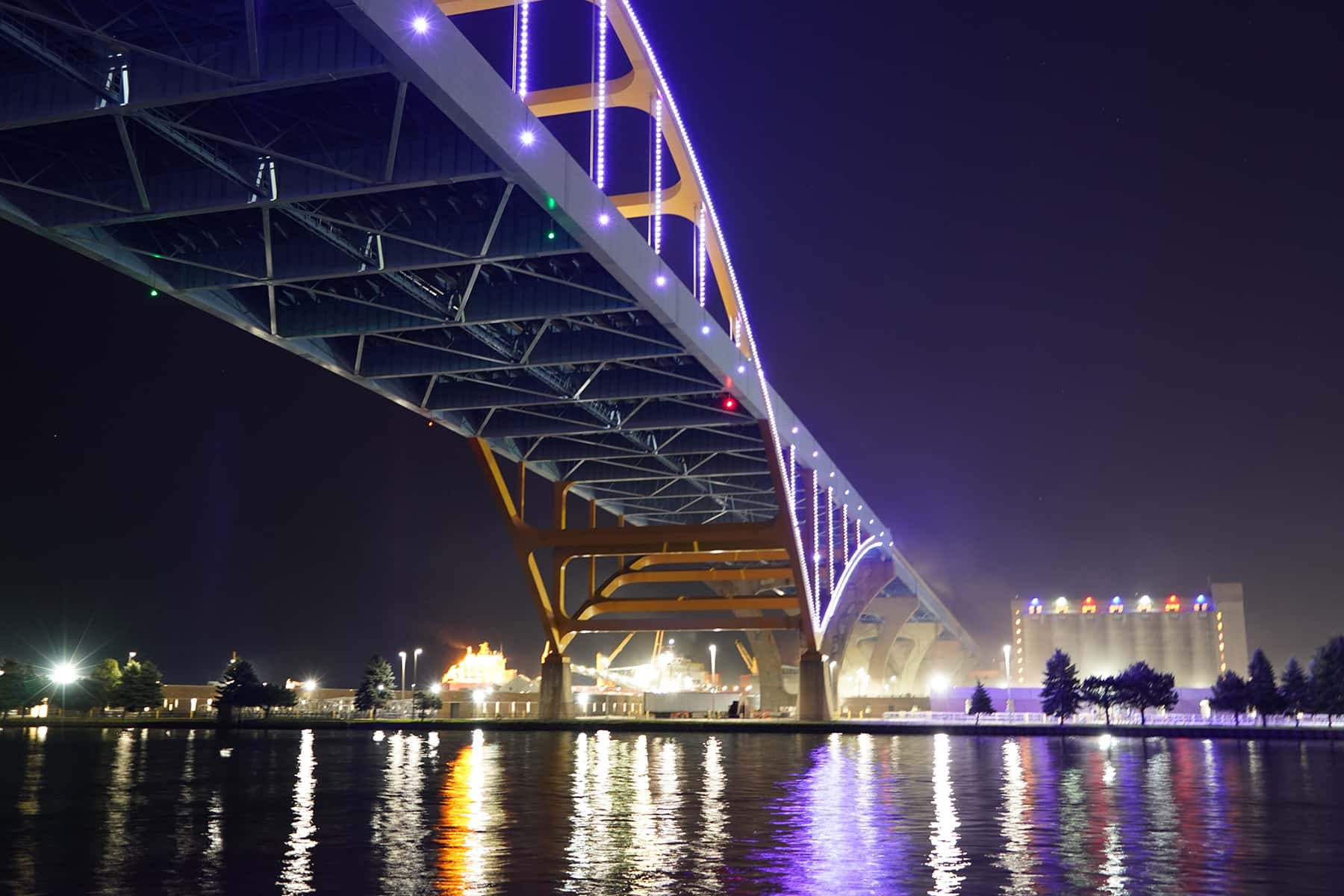 ​After a three-month installation period, the first phase of the Light the Hoan project concluded with the official lighting of the west side of the bridge on ​October 22.
Residents of Milwaukee and visitors can now enjoy the bright lighting nightly. During the official launch ceremony, Light the Hoan, Code the Hoan, and 88Nine Radio hosted a public celebration, featuring the broadcast of a music-driven light show. The event demonstrated the unique capability of the bridge lights.
Many images appeared on social media in September along the Milwaukee skyline, as the Hoan Bridge lighting tests were conducted. After that phase was completed, the lights remained dark until the October premiere.
The Light the Hoan team plans to continue fundraising the last​ $1.1 million of the $4.6 million plan t​o light the east side of the bridge. The organization is also working to advance the meaningful partnerships it has formed over the last two years, which have brought significant technical capabilities to the project.
Beyond animation and changing colors, the lights can be synchronized to respond to external events such as home runs by the Milwaukee Brewers, big plays at the Fiserv Forum, or even live music – once the coronavirus pandemic subsides and such public events can restart.
All funds for the lighting, installation, and maintenance were raised privately between May of 2018 and January 2020, and no public dollars are involved. Light the Hoan is a committee of the Daniel Hoan Foundation. In May 2018, the group launched a public crowdsourcing campaign to help raise more than $3.5 million to illuminate the Daniel Hoan Memorial Bridge, the iconic tied-arch bridge spanning nearly two miles across Interstate 794.