Milwaukee community mourns migrant deaths in Brownsville after SUV driver hits crowd at bus stop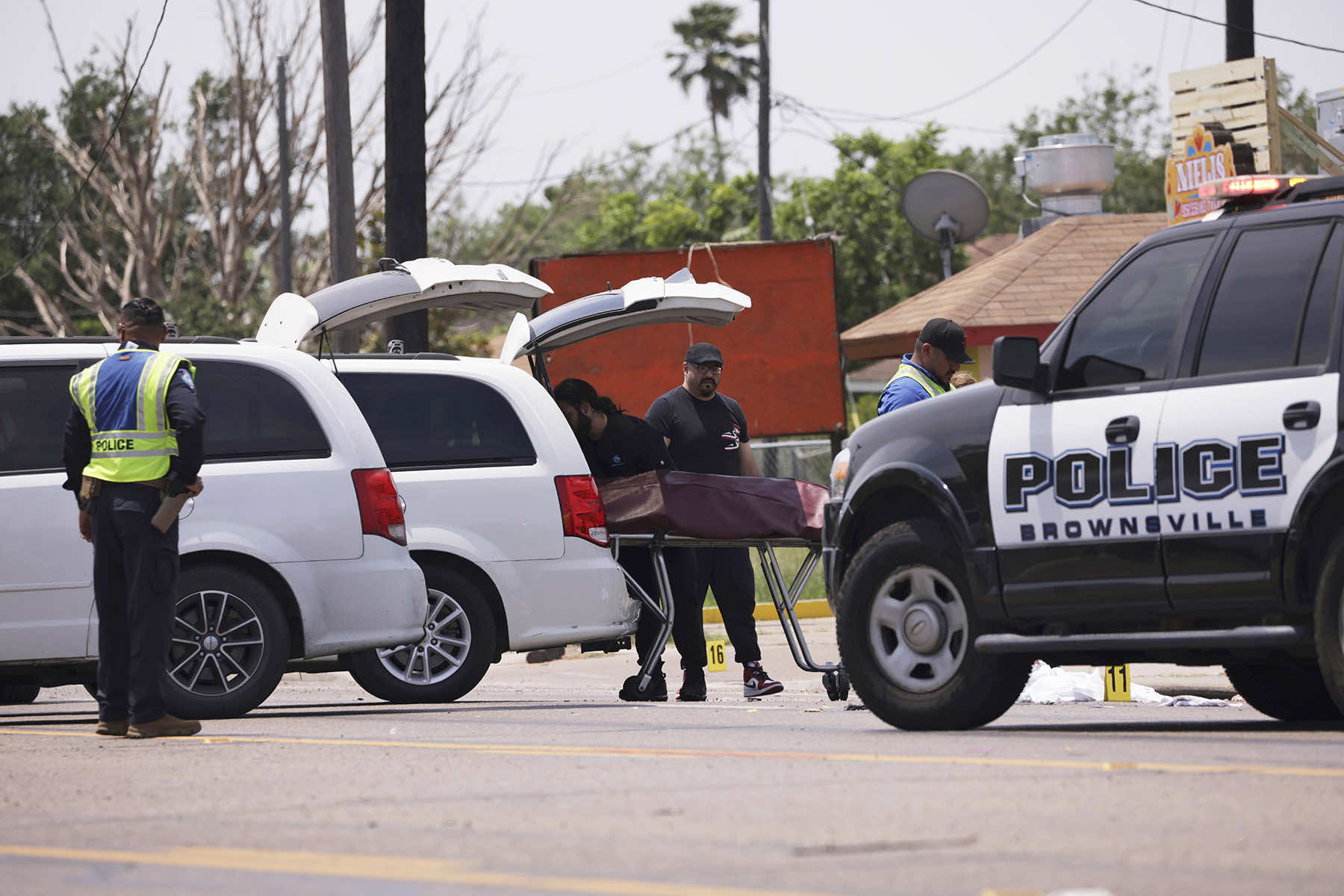 Milwaukee Independent was embedded with a delegation from Forward Latino for a fact-finding mission to the Mexico-United States border, that started at City of Brownsville in June 2022. Nearly a year later on May 7, at least seven people were killed and up to ten were injured after they were struck by a vehicle while waiting at a city bus stop outside of a migrant shelter in Brownsville, Texas.
In June 2022, team members with Forward Latino met with immigrants, U.S. Customs and Border Protection (CBP) officials, numerous relief agencies, and faith leaders on both sides of the border, as well as with representatives from the Brownsville Office of Emergency Management and Homeland Security, the Mexican Government, and the Mexican National Institute of Migration.
> READ: Mission to the Border: Latino advocacy group leaves politics behind for immigration fact-finding tour
News of the May 7 tragedy in Brownsville reached Milwaukee on May 7 with extra sadness, not only for the loss of innocent lives but also the personal connections made over the past year.
"We are encouraging our nationwide membership and supporters to pray for Texas and especially those who have lost their lives or were wounded in two separate tragedies that have occurred in the state in as many days," said Darryl Morin, National President of Forward Latino.
Shelter director Victor Maldonado of the Bishop Enrique San Pedro Ozanam Center in Texas said he reviewed the shelter's surveillance video in the morning after receiving a call about the crash.
"What we see in the video is that this SUV, a Range Rover, just ran the light that was about a 100 feet away and just went through the people who were sitting there in the bus stop," Maldonado said.
The city bus stop is across the street from the shelter and is not marked. There was no bench, and people waiting there were sitting along the curb, Maldonado said. He said most of the victims were Venezuelan men.
He said the SUV flipped after running up on the curb and continued moving for about 200 feet. Some people walking on the sidewalk about 30 feet from the main group were also hit, Maldonado said.
Brownsville police investigator Martin Sandoval said the crash happened about 8:30 a.m. and police did not know whether the driver intentionally hit people.
"It can be three factors," Sandoval said. "It could be intoxication; it could be an accident; or it could be intentional. In order for us to find out exactly what happened, we have to eliminate the other two."
The driver was taken to the hospital for injuries sustained when the car rolled over, Sandoval said. There were no passengers in the car and police did not immediately know the drivers' name or age, Sandoval said.
"He's being very uncooperative at the hospital, but he will be transported to our city jail as soon as he gets released," Sandoval said. "Then we'll fingerprint him and (take a) mug shot, and then we can find his true identity."
Police also retrieved a blood sample and sent it to a Texas Department of Public Safety lab to test for intoxicants.
The surge in the number of migrants recently has prompted Brownsville commissioners to indefinitely extend a declaration of emergency during a special meeting on May 4.
"We don't want them wandering around outside," Pedro Cardenas, a city commissioner, said after the crash. "So, we're trying to make sure they're as comfortable as they can be so they don't have to go out and look for anywhere else."
Brownsville has long been an epicenter for migration across the Mexico-United States border, and it has become a key location of interest for the end to pandemic-era border restrictions known as Title 42. The Ozanam shelter is the only overnight shelter in the city and manages the release of thousands of migrants from federal custody.
Maldonado said the center had not received any threats before the crash, but they did afterward.
"I've had a couple of people come by the gate and tell the security guard that the reason this happened was because of us," Maldonado said.
About 2,500 migrants have crossed through the river daily into Brownsville in the past few days, Cardenas said. The Border Patrol is aware of the city's capacity of 1,000 at their processing area, near the crossing point and a downtown building where city employees and volunteers guide migrants on how to purchase bus or plane tickets to their final destinations.
The city is considering expanding services to accommodate needs in the coming days, Cardenas said. While 80% of people released from federal custody leave the same day, the city's emergency management official said, a bottleneck has formed over the past few days.
"Most of the people coming across don't want to stay in Brownsville, but we don't have enough buses for them to buy their ticket to leave," Cardenas said. "Some are waiting for family members."
The Ozanam shelter can hold 250, but many who arrive leave the same day. In the last several weeks, an uptick in border crossings prompted the city to declare an emergency as local, state and federal resources coordinated enforcement and humanitarian response.
"In the last two months, we've been getting 250 to 380 a day," Maldonado said.
While the shelter offers migrants transportation during the week, they also use the city's public transportation.
"Some of them were on the way to the bus station, because they were on their way to their destination," the director said.
"Law enforcement officials have confirmed that at least some of the dead and wounded were immigrants awaiting a bus that would take them 'to their final destination.' This is a phrase used by border officials, when an immigrant has been screened and provided temporary lawful residency in the United States, and then placed on buses," added Morin.
U.S. Rep. Vicente González said that local officials were in communication with the federal government about the crash.
"We are all extremely sad and heartbroken to have such a tragedy in our neighborhood," he said.
MI Staff and Valerie Gonzalez (AP)
Michael Gonzalez (AP), Brian Svendsen (via AP), and Google Earth