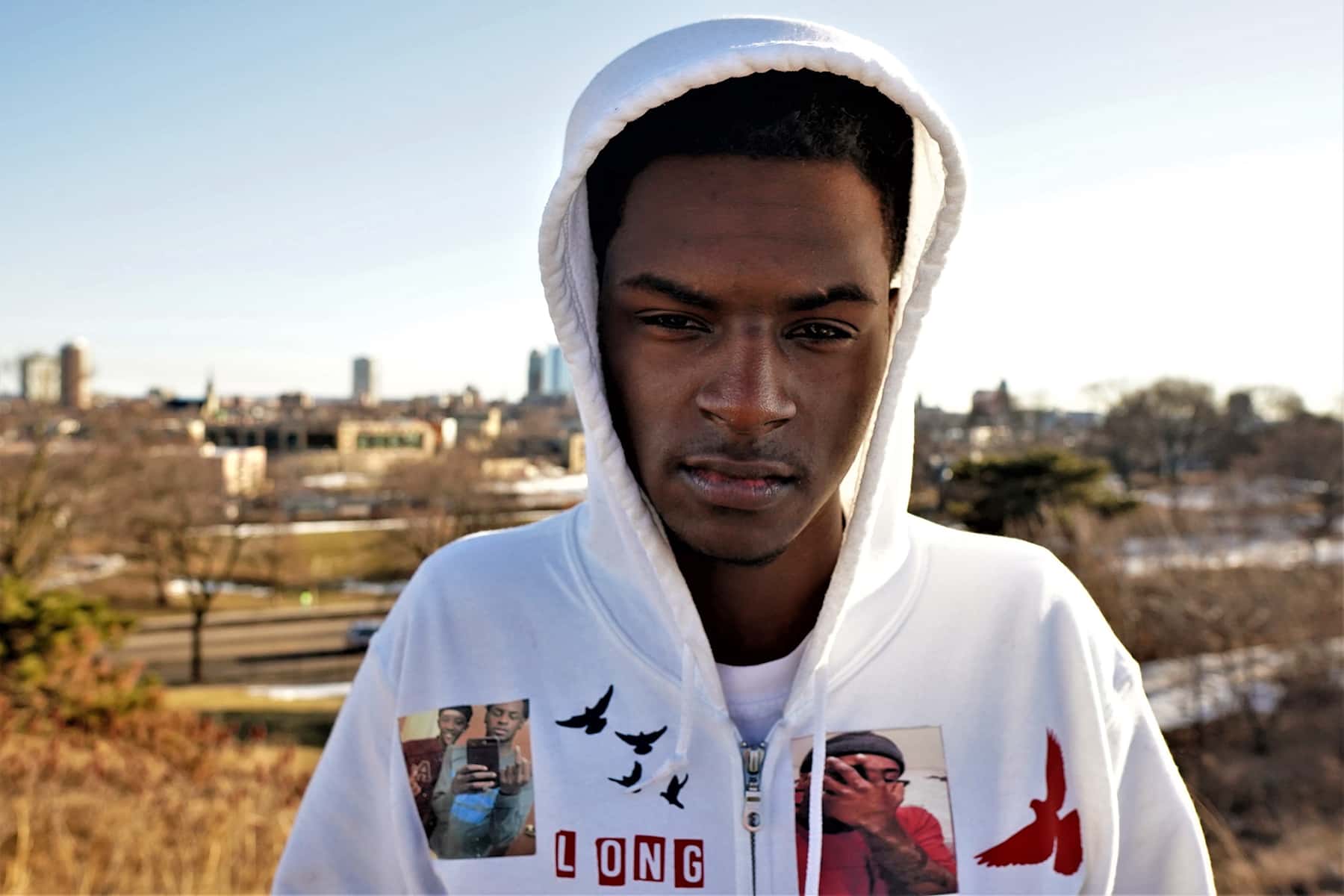 Lamont Bradley, aka Baby Mont, is a 19 yr old High School graduate from Milwaukee, who is currently working on his rap career while battling the heartaches that have haunted him.
Milwaukee's gun violence statistics are an echo of the national epidemic, and gun violence contributed to the traumatic circumstances that Bradley experienced in the city. One incident involved the loss of his brother. Bradley gravitated to writing lyrics to express his feelings of sorrows. Those emotions were behind the creation of his new music.
"The song I wrote is called 'Let it All Fly Away (aka Long Live Jon).' It's my way of commemorating my big brother who was murdered last Thanksgiving, and a way for me to deal with my emotions and to get them out," said Bradley. "I just want to get his message and story out, I wrote a song based on his life and mine."
Bradley's goal was to create a video for the song. However, having few production resources or creative connections, he struggled to turn his dream into reality. That changed after he got connected to The New State.
The New State is a historical redevelopment project that plans to transform the old State Theater into a community music hub for all ages. The New State aims to uplift a city block, creating public space, cultural infrastructure, and economic opportunity, while empowering our youth through through self-governance and self-expression.
"I am so thankful for the New State in taking the time to hear my story and vision, and helping me create this video because I needed to get this out for my brother," added Bradley.
On December 14, 2018, the nonprofit purchased the historic building on Milwaukee's Near West Side, which was in need of serious renovation after a fire in 2017. Theater had deep musical roots in Milwaukee's arts and performance history. It first opened in 1915 as a silent film theater. In the 1950s and 1960s it became the Friendship Club, a squeaky-clean dance hall. In the late 1970s, rock and roll took over as The Electric Ballroom and The Palms Music Club.
The venue became a stop on the way to stardom for many of the artists and bands who played there, including The Ramones, The Police, Dire Straits, The Pretenders, Annie Lennox, Joan Jett and the Blackhearts, Humble Pie, Huey Lewis and the News, The Psychedelic Furs, Tom Petty, Cheap Trick, Meatloaf, and even U2 (on April 15, 1981) and Metallica (on December 14,1983).
Looking ahead to the future, Bradley expressed excitement about his relationship with the organization. He is currently working with other youth in after-school programs, helping them write to express their creative visions while keeping them off the streets.