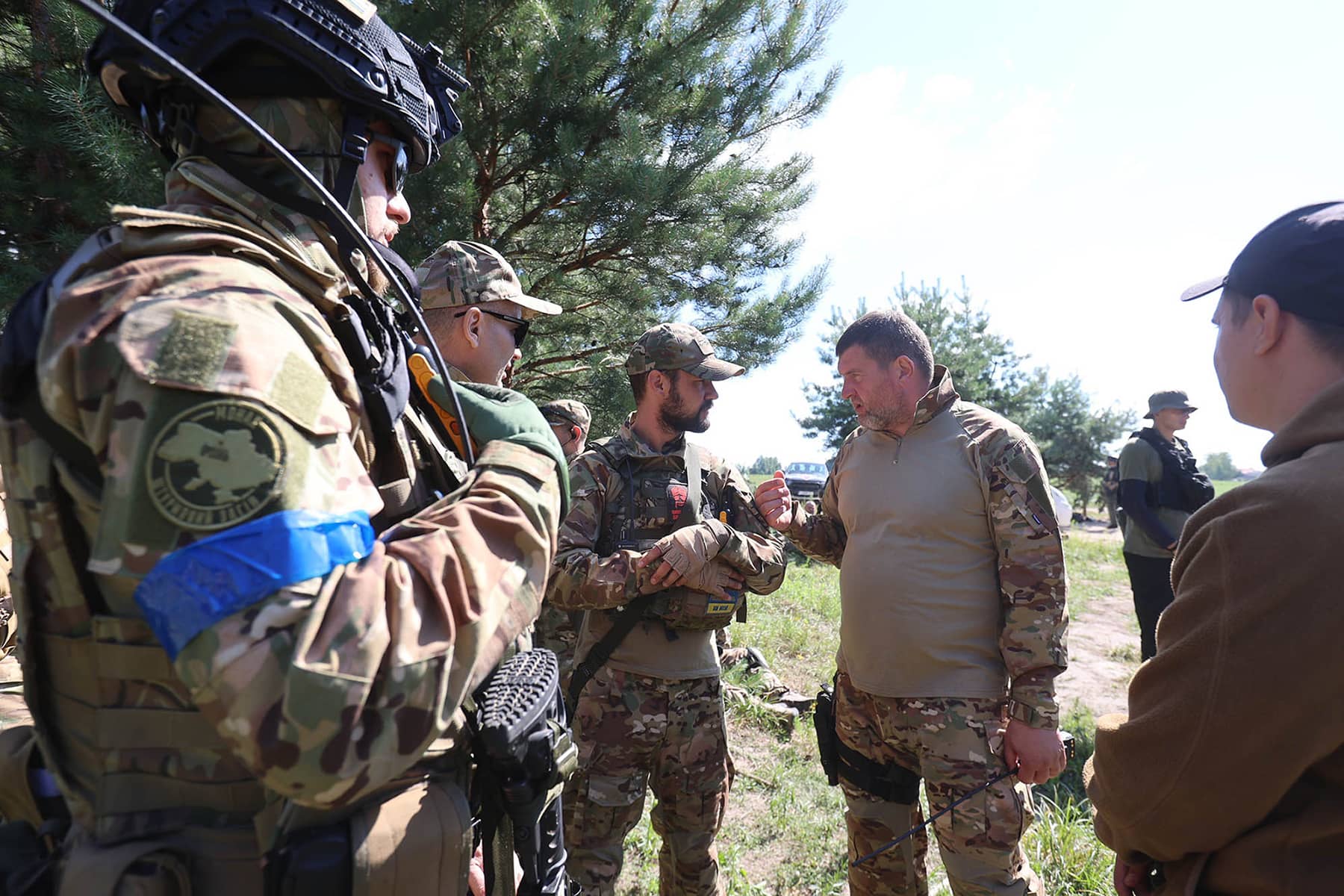 The Milwaukee Common Council approved File #220396 on July 28, a substitute resolution relating to gifting protective gear from the Milwaukee Police Department to Milwaukee's sister city in Ukraine.
Irpin was designated as a "Hero City" by President Volodymyr Zelenskyy in April after the local Territorial Guard and Ukraine's military forces halted Putin's invasion plan to capture the capital city of Kyiv, and pushed Russian troops into a retreat.
Oleksandr Markushin, Irpin's Mayor, visited Milwaukee in June and met with Mayor Cavalier Johnson to secure funding and support. The invasion, and Russia's tactic of specifically targeting civilians, left vast amounts of Irpin's residential areas destroyed.
> Read: A Meeting of Sister Cities: Former and current Mayors of Irpin ask Milwauke's business community for help
Refugee residents were returning home at that time, before much of the city's damaged infrastructure could be fixed, and security threats remained as long as Russian forces remained on Ukrainian soil. As part of the post-liberation reconstruction of Irpin, maintaining law and order was also a priority for Mayor Markushyn. He later asked his sister city for assistance, in a letter sent to Mayor Johnson.
"…We are greatly interested in the firearms that your community is seizing, buying back and destroying as part of the work of your police force. We are ready to take those firearms for our local police and territorial defense forces. This will greatly increase our potential at repelling any Russian invasion. We believe the notion that a large percentage of Ukrainians own and know how to use guns is a strong deterrence for any invasion." – Mayor Oleksandr Markushyn
Milwaukee has a higher gun recovery rate than larger cities, with MPD officers in 2016 collecting 400 guns per 100,000 residents. But the department does not maintain a surplus of firearms for the purpose of donations.
The Common Council's resolution originally approved the gun request, but it was modified to reflect the situational reality – which omitted the firearms. Instead, Milwaukee will be donating supplies of protective gear consisting of body armor, face shields, handcuffs, and batons. The shipment would be made at no cost to the City of Milwaukee.
It was acknowledged that even those items were outside of the typical exchanges of a sister city relationship, which do not usually involve weapons – just the sharing of ideas and cultures.
"We are in a position where our sister city relationship is going out of the mold for what I think is usually intended. We are doing our best to be supportive, but I think donating guns was probably a step too far," said Mayor Johnson.
In a "Guns 4 Ukraine" program created by Miami in June, a shipment of nearly 200 confiscated weapons were sent to Irpin. Miami became a sister city with Irpin in early July.