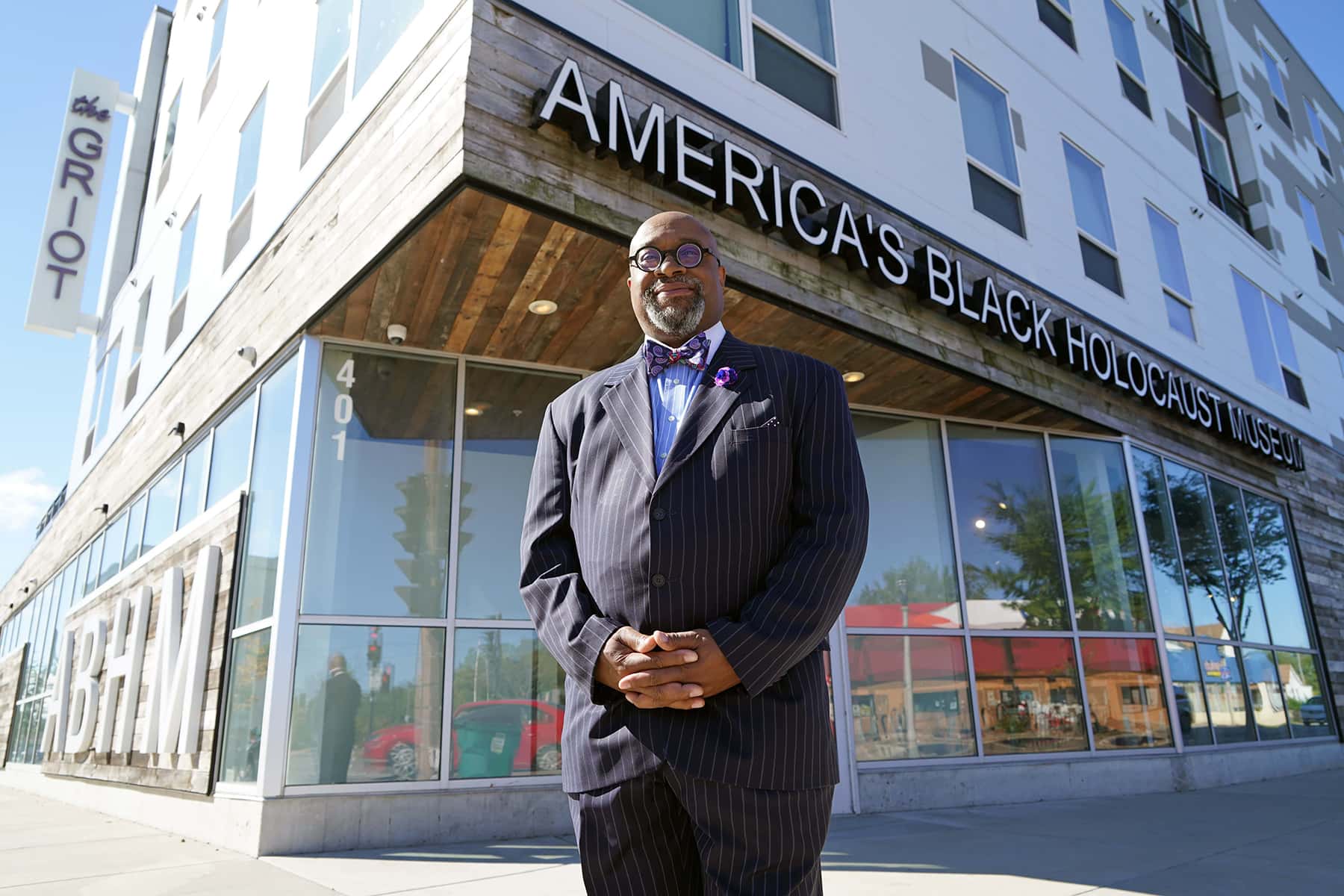 After the coronavirus pandemic delayed plans by almost two years, America's Black Holocaust Museum (ABHM) held a press conference on September 28 to announce when its doors would open to the public.
The long-awaited date is set for February 25, 2022. That would be the 108th birthday of museum founder and lynching survivor Dr. James Cameron. Dr. Cameron passed away at the age of 92 in 2006.
ABHM's president and CEO, Dr. Robert "Bert" Davis, made the re-opening date announcement. The museum had expected to reopen in time for the Democratic National Convention in 2020, before COVID-19 upended those plans.
Located at 401 W. North Avenue, ABHM resides in the Bronzeville area, which was once the epicenter of Milwaukee's African American community. An anonymous donor gave ABHM a $1.12 million donation in January 2020 to support its educational programming.
ABHM was founded in 1988 by Dr. James Cameron, who survived a lynching as a teenager in 1930. He dedicated his entire life to helping people realize liberty and justice for all. Thousands of visitors from across the country and around the world visited the museum for the 20 years that it was open.
Dr. Cameron's unfortunate passing in 2006 and the subsequent recession in 2008 led to the museum's closing. It reopened virtually in 2012 and serves as an educational tool for students, educators and the community. The virtual museum is visited by thousands of people from all walks of life, cultures, and backgrounds, from almost every country in the world.
The physical museum will take visitors on a chronological journey through the over 400 years of history of African Americans from pre-captivity to the present, uniquely displaying the under-told stories as an integral part of American history.
America's Black Holocaust Museum, an integrated physical and virtual experience, plans to continue its mission to serve as a catalyst for educating and creating space needed for critical conversation, reconciliation, and healing. In keeping with Dr. Cameron's vision, it will promote a more equitable world without racism.