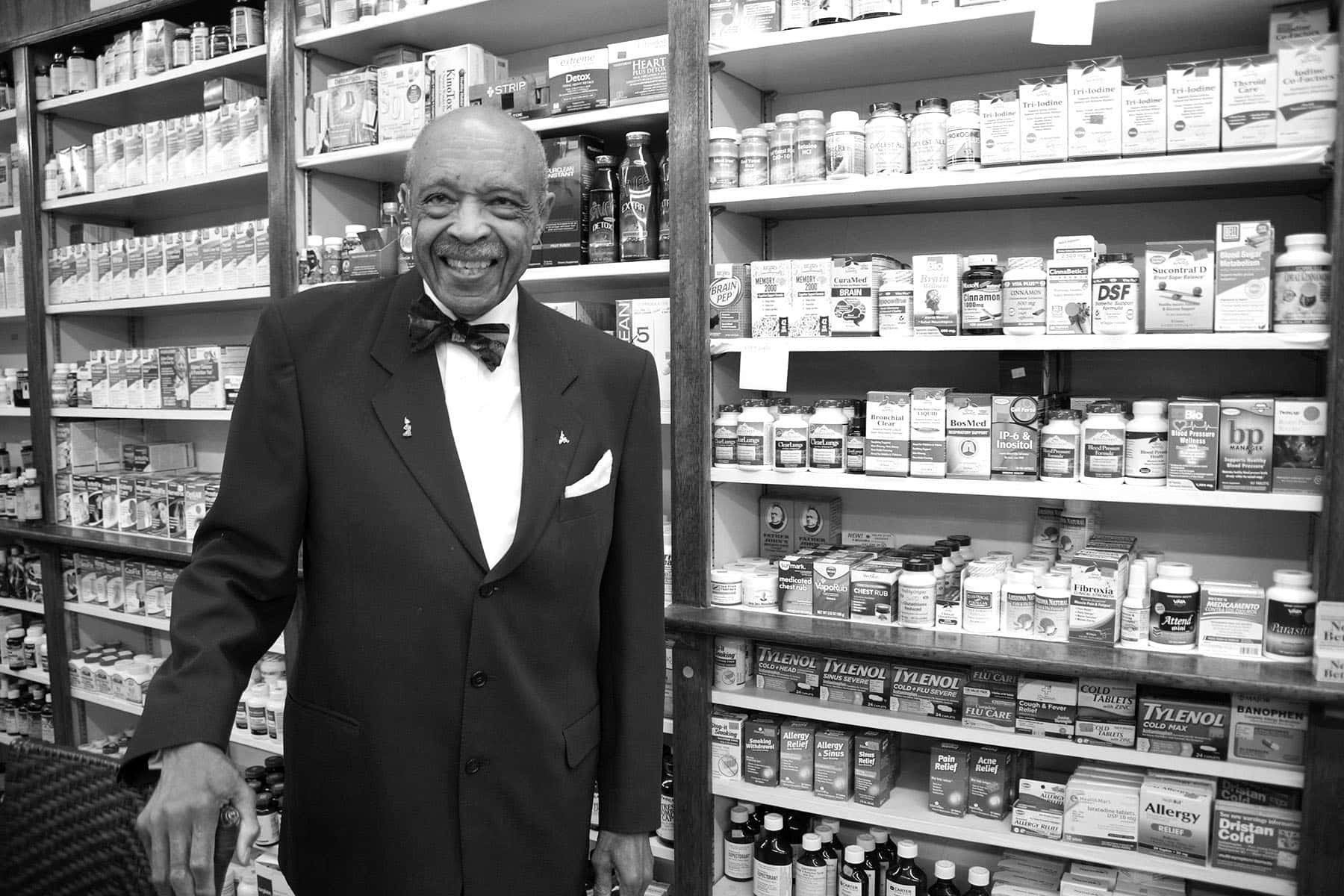 As an African-American pharmacist from Omaha, Nebraska in the 1960s, Lester L. Carter, Jr. took the unprecedented step of opening his own store in a predominantly German neighborhood in Milwaukee.
When Dr. Carter founded the Carter Drug Store at 24th and Burleigh Streets 47 years ago, it was the only Black-owned drug store in the city. He remained a pillar of the Amani neighborhood and beyond, known for his deep commitment to the local community and his efforts to inspire others. He turned 90 on August 10 of last year.
The Milwaukee Common Council named a street in Dr. Carter's honor in 2018. Council Members released a joint statement after hearing the news of his death.
"Sadly, we have learned of the passing of Dr. Lester Carter, a longtime community anchor and business trailblazer, and we want to share our sincere condolences with his loved ones and friends. He touched thousands of lives in positive ways during his time in business and beyond. He helped improve the overall quality of life for community members, and as we remember his service, we think of his special touch. Not only did you come to Dr. Carter's store to get a prescription for whatever your ailment was, but he was also a source of inspiration. When you left his store, you were going to feel better before you even took that first pill or applied that ointment. Dr. Carter was a true community treasure (and legend) and will be sorely missed but not forgotten."
A Facebook post on January 31 from a close associate announced that Dr. Carter had passed away at age 89 due to an illness. Inaccurate reports had previously circulated on social media in early January that Dr. Carter had passed away from COVID-19. He had, in fact, recovered from a hospital stay and returned home at that time.
"Dr. Carter was much more than a pharmacist. He was a community institution. And his professional activities were so important in keeping his customers healthy. He was also an accomplished and humble man," said Acting Mayor Cavalier Johnson in a statement. "Dr. Carter faced racism and, notwithstanding that, enjoyed success in his career. He was a resource, an innovator, and a trusted counselor."
Dr. Carter served in the United States Navy soon after the Korean War began, and attended Creighton University as a 1958 graduate of the Pharmacy program. The study of botany, about plants and their active ingredients, and pharmacognosy, how those active ingredients work in the body, were part of his curriculum.
The expertise of understanding the relationship between plants and people was something he was driven master. In the modern age of pharmacology and the study of drugs, more people have become concerned with the side effects of medications. Dr. Carter's background made him a credible source with valuable experience.
Recognizing this need, he developed his own all-natural medicinals to resolve the health problems of his customers. Listening to their concerns and understanding the limitations of manufactured drugs, Dr. Carter invested himself in caring for the community he served while the demographics changed over the decades.
"My friend wanted me to fit in, so he tutored me in the German language," said Dr. Carter in a 2018 interview with Milwaukee Independent. "So he told me that 'when the German ladies arrive in the morning, look at them directly in the eye, stand tall and say, 'Wie gehts meine Frau?' which means 'How are you ma'am?' in English. For men, I addressed them as 'mein Herr.' Then one morning after I greeted the customers, they all said, 'that guy can't be all bad if he speaks German.' So after that they showed me a great deal of respect and trust, a great outpouring of love."