Day Reporting Center re-opens inside St. Anthony's Place as alternative to incarceration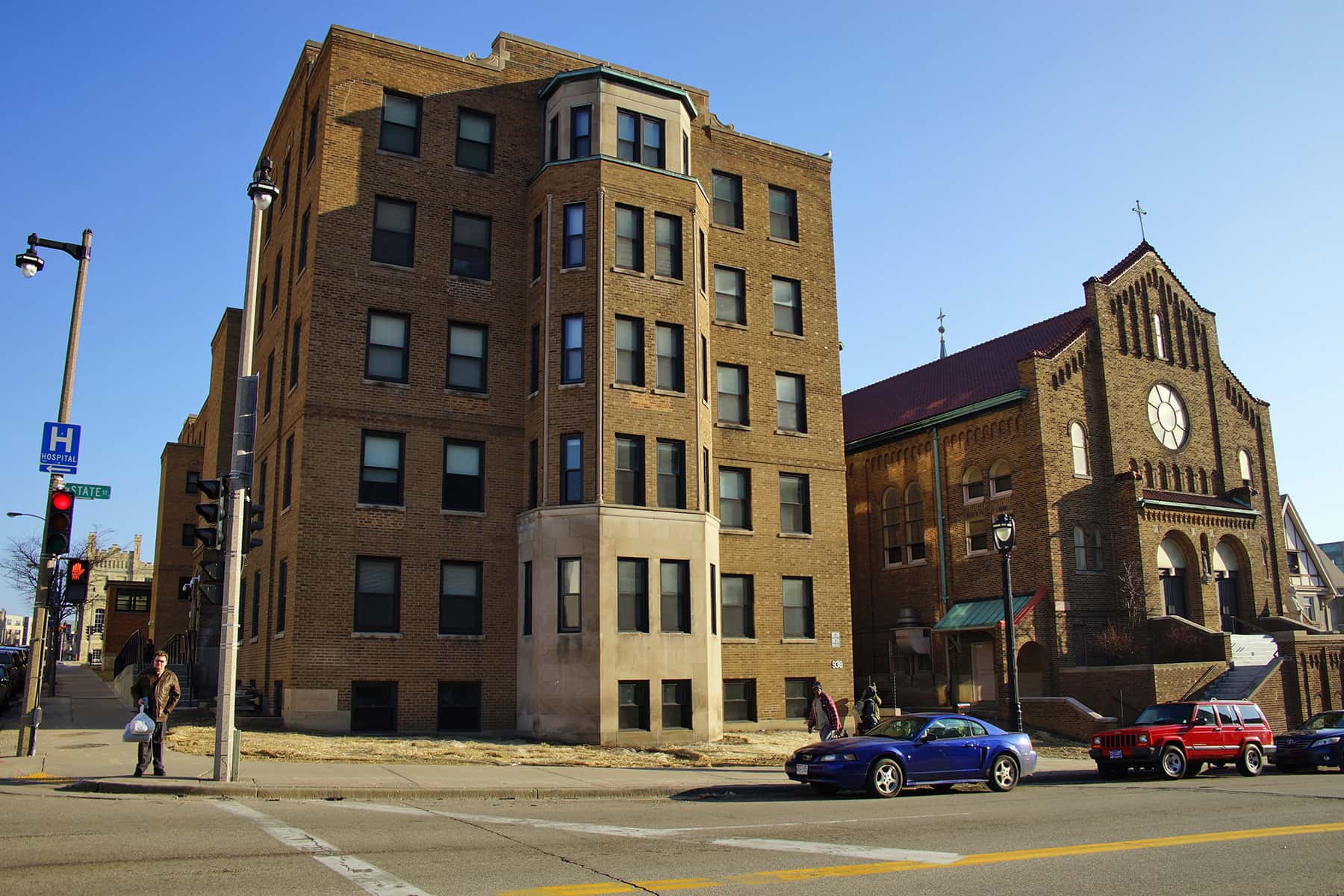 Milwaukee County aims to promote rehabilitation and treatment for individuals in the justice system through the re-opening of the Milwaukee County Day Reporting Center on April 9.
Operated by Wisconsin Community Services, the DRC provides community-based treatment and rehabilitation options for nonviolent offenders, in partnership with Milwaukee County's House of Correction. County Executive Chris Abele and Wisconsin Community Services re-opened the DRC from its former location at 3732 W. Wisconsin Avenue to 1036 N. 10th Street, in the lower level of the new St. Anthony's Place.
The former St. Anthony Hospital, located at 1036 N. 10th Street, sat vacant for several decades until the County worked with partners to purchase and rehabilitate the building. In addition to the DRC, St. Anthony's Place is also home to Capuchin Community Services homeless outreach programs, Ascension St. Ben's Clinic, and residents of 60 units of affordable housing. The Milwaukee County Department of Health and Human Services Housing Division has placed 39 formerly homeless individuals in the units with housing vouchers.
"Re-opening the Day Reporting Center inside St. Anthony's Place is another example of how Milwaukee County is leveraging partnerships for public good," said County Executive Abele. "There is tremendous synergy among partners in this reinvented vacant space to advance Milwaukee County's mission of empowering people and strengthening community. These partnerships also aim to uphold the dignity of those we serve. That's a benefit to all of us, not just to the individuals who are directly impacted by homelessness or the criminal justice system."
Milwaukee County's DRC has served more than 1,000 individuals since the program's launch in 2013. Approximately 80 percent of participants did not recidivate 18 months after the DRC program.
"The Milwaukee County Day Reporting Center has been a fixture in our local justice system for many years. The number of individuals who have participated and benefitted from the DRC continues to grow and the positive impact on our community is significant," said WCS Executive Director Clarence Johnson. "WCS is proud to be a partner and provider in the DRC and the efforts of the Center to improve public safety and support second chances."
Annually, the DRC provides programming for hundreds of individuals who are involved with the criminal justice system. In 2018, the Day Reporting Center served 301 individuals through cognitive intervention programming, community service/restorative justice, adult basic education, employment preparation, parenthood classes and alcohol and other drug abuse treatment sessions.
From the DRC's opening in 2013 to the end of February 2019, program participants completed more than 17,101 community service hours. Programs offered at the DRC reinforce Milwaukee County's commitment to advancing social justice, finding innovative approaches to public land use, and strengthening communities.