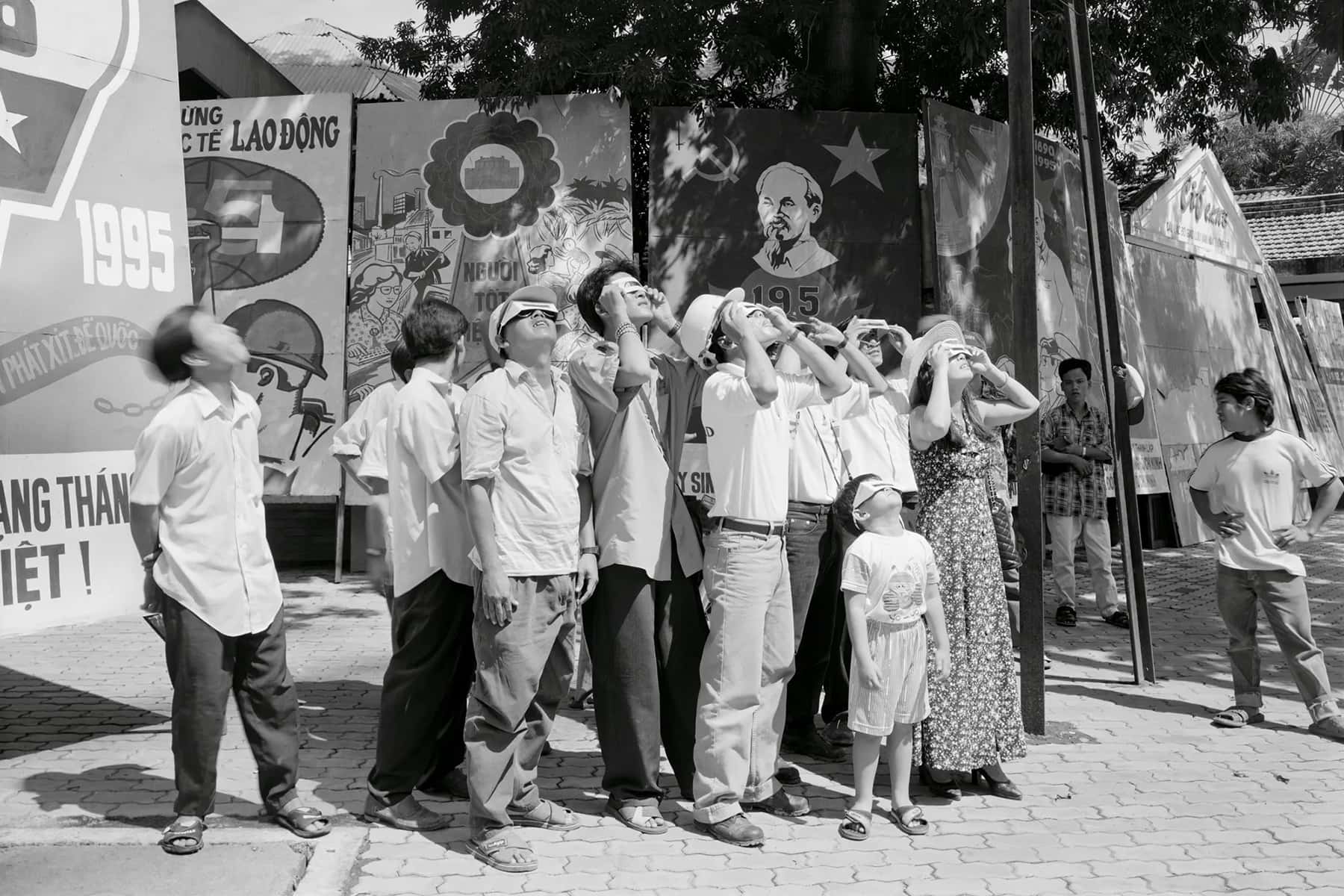 A new exhibition at the Milwaukee Art Museum will present the first comprehensive survey of the work of celebrated photographer An-My Lê.
Opening December 3 in the Museum's Baker/Rowland Galleries, "An-My Lê: On Contested Terrain" will be on view through March 27, 2022. It will provide unprecedented insight into Lê's career and her subtle, evocative images, which draw on landscape traditions to explore the complexity of war and conflict.
Born in Saigon during the Vietnam War, Lê was vividly impacted by the sights, sounds, and smells of growing up in the middle of a warzone. As a teenager in 1975, she and her family were evacuated by the U.S. military.
In 1995, Lê returned to her homeland for the first time in 20 years, bringing a large-format camera with her. Since that time, she has spent nearly three decades composing photographs to creates stories about the impact of the military on people, the landscape, and cultural memory, producing evocative black-and-white and color photographs that evoke and reshape historical landscape practices.
"Drawing on her experience as both a refugee of the Vietnam War and an American citizen, An-My Lê explores conflict from a unique perspective," said Lisa Sutcliffe, Herzfeld Curator of Photography and Media Arts, Milwaukee Art Museum. "Her sweeping photographs provide an expansive point of view, placing the landscape, the people and their actions within the broader perspective of history, and asking difficult questions about the consequences of war."
Featuring more than 100 photographs, the exhibition will include selections from five of her major series, from her earliest pictures to her most recent work. The first, Vietnam (1994-1998), is a meditation on the landscape of her homeland 20 years after she was forced to flee.
In Small Wars (1999-2002), Lê documents Vietnam War reenactors in North Carolina and Virginia, exploring the fantasy and mythology of armed combat. 29 Palms (2003-2004), depicts real soldiers experiencing a dramatized version of the Iraq War as they perform training exercises in California. For Events Ashore (2005-2014), her first foray into color, Lê photographs life aboard U.S. naval ships.
Lê's newest series, Silent General (2015-ongoing), grapples with the legacy of America's Civil War. These photographs respond to the complexities of our current socio-political moment with its unsettling echoes of the Vietnam War. Taking inspiration from Walt Whitman's autobiographical work Specimen Days, the series probes the ways in which past conflicts influence and continue to shape the present landscape.
"I hear people talk about memory as inspiration for their work, especially in photography. The problem I have with memory being raw material is similar to issues people have with photography itself," said An-My Lê. "For me, the literal is less interesting than the formal. I realize that my work generates questions about my story. Memory is only valuable to my process because it has provided me with a series of curiosities."
Lê is the recipient of numerous awards and grants. In 2012, she was awarded the John D. and Catherine T. MacArthur Foundation Fellowship; in 2010, the Louis Comfort Tiffany Foundation Award; in 2004, the John Gutmann Photography Fellowship; and in 1997 the John Simon Guggenheim Memorial Fellowship.