Class of 1839: Byron Kilbourn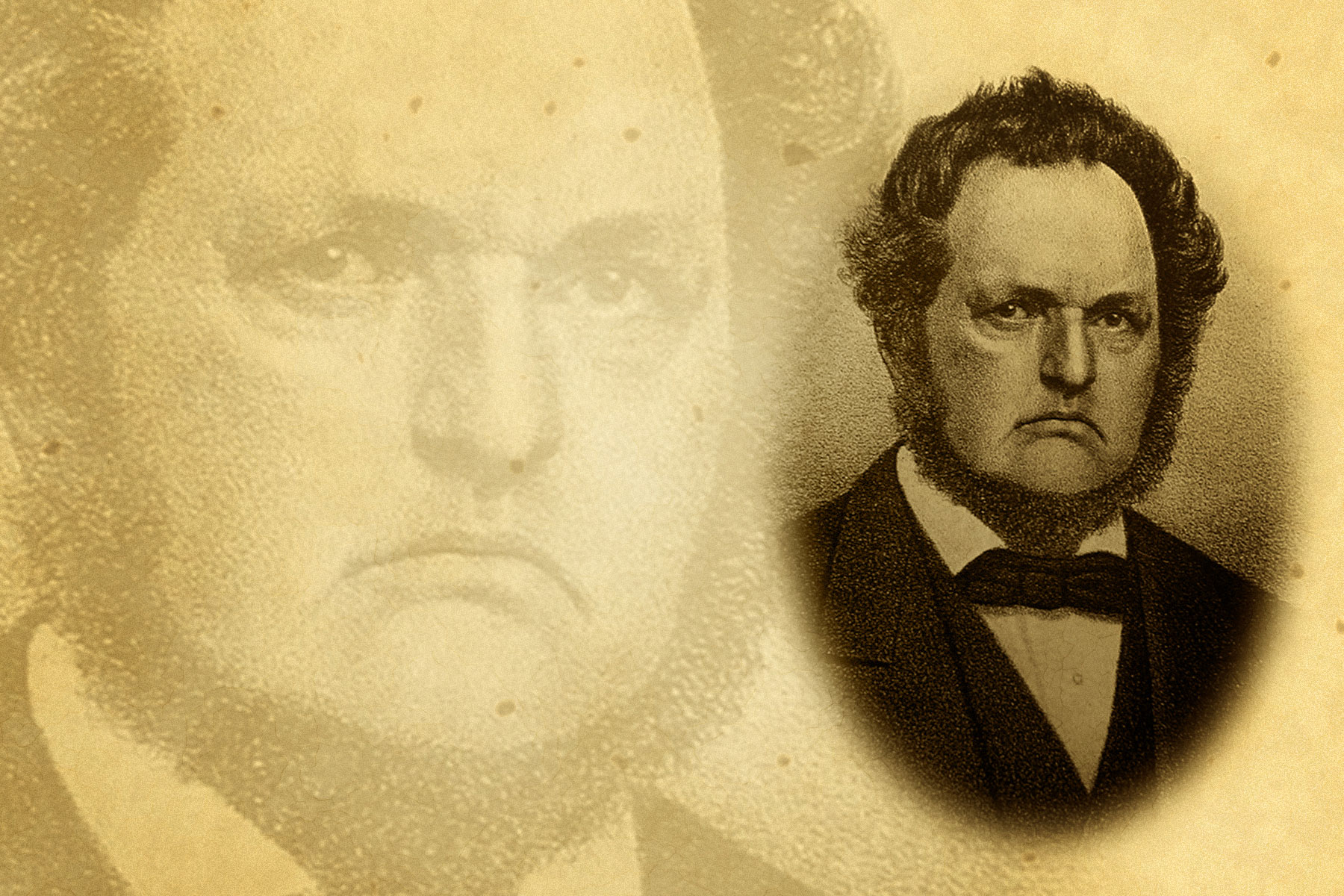 Today is the future from a century ago. During that bygone era, would young leaders of industry, government, health care, and education in Milwaukee been able to imagine the generational impact their lives would have on the city we live in today?

Kilbourn was born in Granby, Connecticut but he is most identified as an Ohioan where he spent most of his youth. His father James Kilbourne served in the War of 1812 and subsequently served in the US Congress for two terms. Kilbourn leaned the surveyor trade in Ohio and at times has been referred to as an engineer as well. While in Ohio he also worked on the construction of canals.
Kilbourn came to Wisconsin in 1834 when the area was being surveyed prior to attaining territorial status in 1836. By 1835 he was convinced that Milwaukee with its harbor and river would become valuable real estate, he was right. In the first land sales held in Green Bay, Kilbourn Juneau, Martin, Dousman and Walker all staked claims to Milwaukee area land with Kilbourn creating an area that today is roughly bounded by Juneau street on the north, Milwaukee River on the east, i-43 on the west and St. Paul Avenue on the south that was aptly named Kilbourn Town. Kilbourn became a land speculator and developer at the same time. His drive to succeed would make him first among many in Milwaukee.
Kilbourn was first to open a newspaper, the Advertiser, built the first dam, North Avenue Dam and first canal that became Milwaukee's first industrial area. He served as mayor in 1848-49 and 1854-55. But above all Kilbourn was very aggressive in developing his land claims for sale. He refused to cooperate with Solomon Juneau who was developing the east side of the Milwaukee River. This led to the streets on either side of the river not in alignment with each other, most evident when on crosses the river on Wisconsin Ave. He advertised his land and denounced his competitors with false claims, he tried to make any new settlers arriving by land to cross his land first before getting to Juneau Town.
Another first for Kilbourn was his development of railroads; he was fired from his leadership of the Milwaukee & Waukesha Line for fiscal mismanagement and almost immediately founded another railroad to compete with his prior partners. He called it the La Crosse & Milwaukee railroad using a different route north of the previous line linking the Milwaukee River with the Mississippi River. In the process he created another Kilbourn Town, which today is known as the Wisconsin Dells. His attempts to 'bribe" state officials with railroad bonds, literally placed on legislator's desks, lead to scandals and legal proceedings that marked the end of his major firsts and the end of his early influence in the developing community of Milwaukee. Make no mistake Kilbourn was important in Milwaukee history, but he also had a desire to win at all costs. John Gurda in his essay on Kilbourn entitled "Flawed Founder" in his book "Cream City Chronicles (2007) offers this summary statement "It's not always the nice guys who finish first."
Kilbourn left Milwaukee for Arkansas and subsequently Florida for the next land boom. He died in Jacksonville and was buried there. After 128 years Frank Matusinec representing Historic Milwaukee was able to secure permission to remove Kilbourn's body and return it to Milwaukee with burial at Forest Home Cemetery with his wife and daughters. At the dedication ceremony of the new grave marker, former Governor Lee Sherman Dryfuss concluded his talk with the following observation: "Tonight I can go home and tell my wife Joyce that today Byron Kilbourn is sleeping with his wife in Milwaukee rather than his mistress in Jacksonville."
September 1, 1801 – December 16, 1870