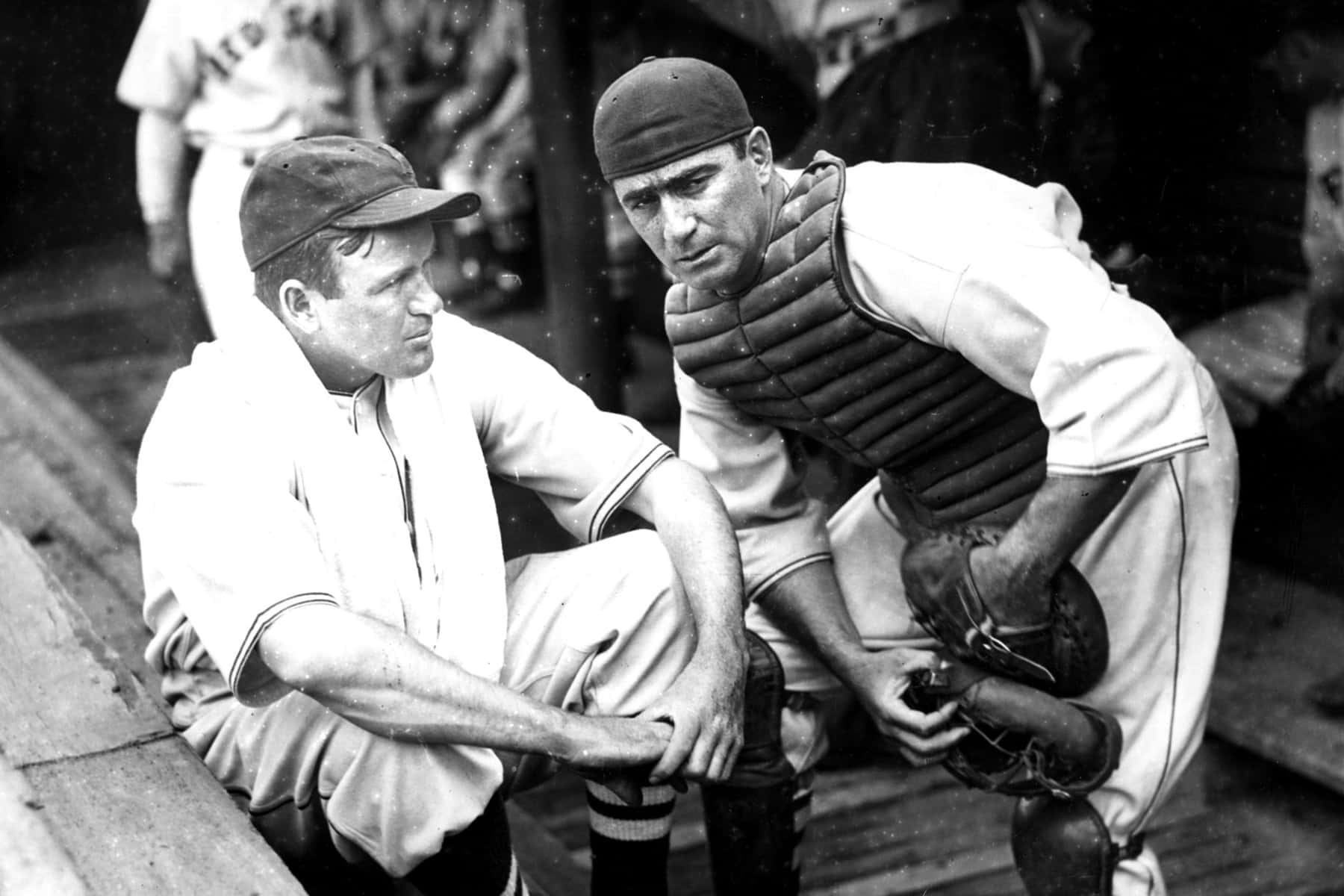 Milwaukee Film will welcome Milwaukee Brewers Founder Allan H. "Bud" Selig to the Oriental Theatre for a special screening of "The Spy Behind Home Plate," a documentary about enigmatic ballplayer Morris "Moe" Berg.
The Spy Behind Home Plate opens at the Oriental Theatre on June 14 for a full theatrical run. The director of the film, Aviva Kempner, will join Selig for a post-film discussion on June 15 at 3:30 p.m.
"One could not make up all the feats Berg pulled off in his life as a spy, nor can we say with certainty when he first started spying. He led a glamorous life far from the tranquility of Newark and being a son of immigrant Jewish parents. Berg danced with Babe Ruth's daughter on the way to Japan where he clandestinely shot footage of Tokyo's skyline which possibly provided intelligence for America's bombing attacks. And he rescued Italian scientists from being forced by the Nazis to do nefarious research and spied on the one German physicist who had the capability to make the nuclear bomb." – Aviva Kempner
The son of Jewish immigrants, Berg was a major league catcher throughout the 1920s and 1930s, but he is most widely known as a spy with the U.S. Office of Strategic Services (OSS) during World War II. Frequently referred to as the brainiest guy in baseball and known to speak or write 12 different languages, Berg was sent around the globe to gather intelligence on the German atomic bomb program.
"Major League Baseball is full of incredible stories about incredible people, and I am really looking forward to sharing the unique tale of Moe Berg at the Oriental Theatre," said Selig. "I feel fortunate to have been able to participate in this tribute to an unsung American hero."
Kempner's film illuminates Berg's life through rare historical footage and revealing interviews with his family, fellow baseball players, spycraft experts, and Commissioner Emeritus of Baseball – Bud Selig.
"Milwaukee is a sports town, and Moe Berg has one of the most extraordinary stories to ever come out of baseball," said Jonathan Jackson, CEO and artistic director of Milwaukee Film. "We couldn't be more excited to have award-winning director Aviva and longtime friend of our organization Bud Selig join us at the Oriental Theatre to share this unbelievable story with our audience."
Selig and his wife, Suzanne, have supported Milwaukee Film for more than a decade, notably sponsoring the annual audience awards at the annual Milwaukee Film Festival. In 2018, the Seligs issued a generous $1.5 million challenge match that launched on opening night of the 10th Annual Milwaukee Film Festival. The challenge match was met in early 2019, ultimately enabling Milwaukee Film to surpass a $10 million fundraising goal to restore the historic Oriental Theatre.