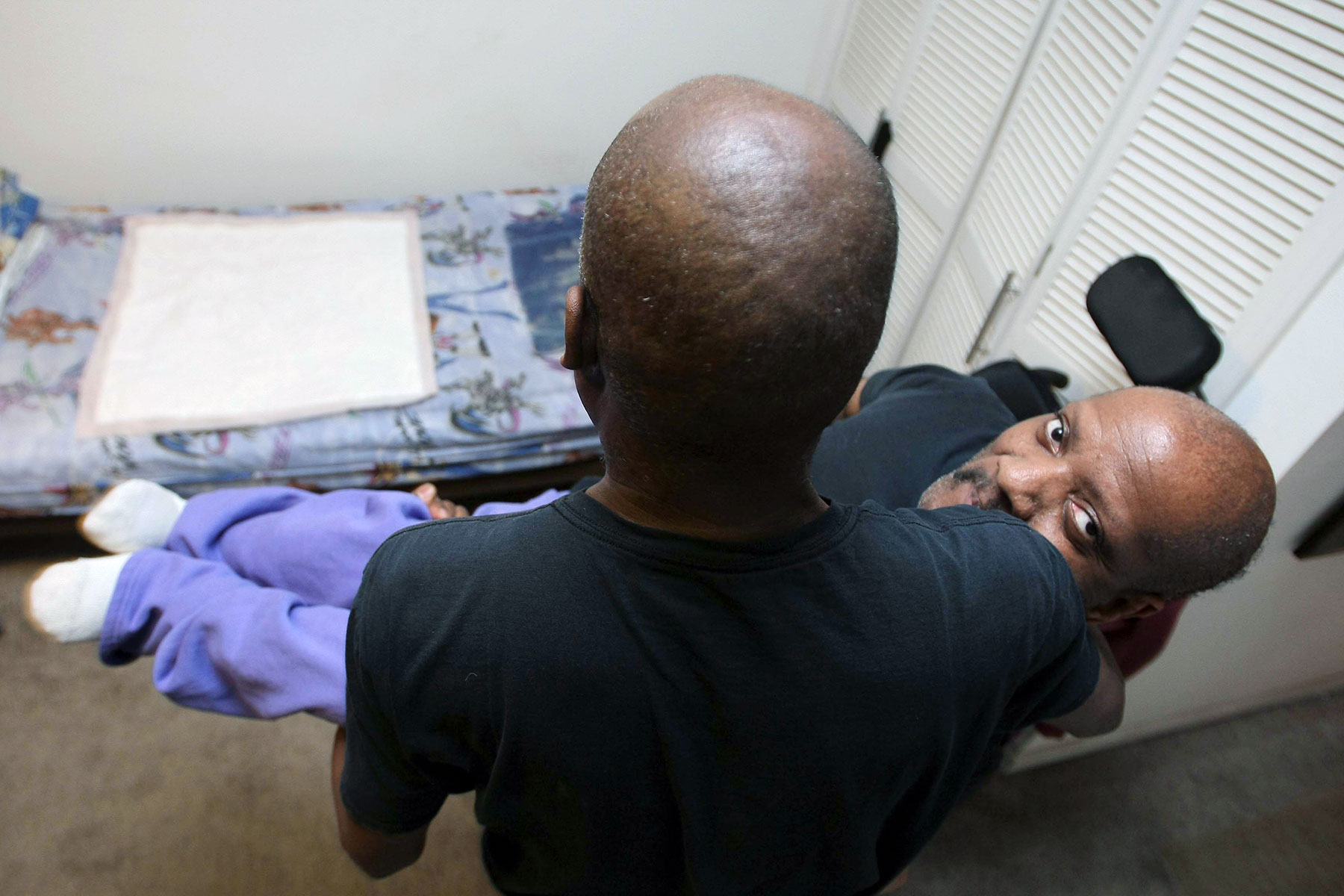 "About nine years ago, I came across two brothers, and have since used pictures to tell their story. The Stan and Ira Roberson Photo Project documents their amazing personal journey, about how living with adversity and hardship can offer lessons in unselfishness, commitment, and love."
– Pat A. Robinson, photojournalist
Ira and Stan Roberson are two brothers who have rarely been separated over a lifetime of various challenges. It is hard for most people to imagine being a caregiver, or making a commitment to a sibling. Yet Stan has dedicated decades, sacrificing his own social life and personal time, to care for Ira.
While there are several stages of this debilitating disease, Ira was born with a condition of cerebral palsy that requires total care. He operates a powered wheelchair which he controls by a joy stick controller. Ira is also able to handle his drinking cup and use utensils to feed himself, with the assistance of Stan who is his sole caretaker.
Doctors told their parents fifty years ago that, because of Ira's cerebral palsy and cognitive delay condition, his life expectancy would not go beyond his teenage years.
The other siblings in the Roberson family live out of state or have families with children of their own. This makes caring for Ira in those households an extraordinarily difficult task.
The responsibility fell to his second oldest brother, who did not walk away from making such a total commitment. Stan was single and has remained Ira's primary caregiver for the past 33 years.
A typical daily routine starts with Stan waking up at 5;00am to get Ira ready for his transit ride to the rehabilitation center. The facility offers occupational therapy during the weekdays, where Ira has attended for the past 25 years.
Stan is a Certified Nursing Assistant (CNA) and provides home care services for a medical agency. He attends to the needs of other patients while his brother is away. And he ensures that any work scheduled will always revolve around Ira.
His duties allow Stan to finish and be home early enough to meet Ira's transit ride, when it drops him off from the center. Stan then continues all the work and maintenance required for a total care patient.
With such a demand on his time, Stan rarely gets a break from his job. He is perpetually offering care, either to other patients in the community or providing for the needs of his brother at home.
Ira has never been away on a vacation either. His regimented and structured life rarely deviates from its routine. He remains thrilled with the ritual of riding to and from his rehabilitation center during the week. And he does not mind it when the transport ride is delayed due to traffic. The extra time gives Ira a chance to see the world around him.
Ira is 50. Stan is 58.
For someone who was never expected to live to see his 20th birthday, Ira has had a long life even compared to the average person. But with age also comes the lack of time and opportunities. That is why Stan would like to take Ira on a vacation of a lifetime. The brothers, who have spent a lifetime together at home, dream of seeing the world together.
Initial plans are to tour around Washington DC in the summer. But it depends on if the brothers can raise enough funds to support the trip, which will require special care for Ira during the journey.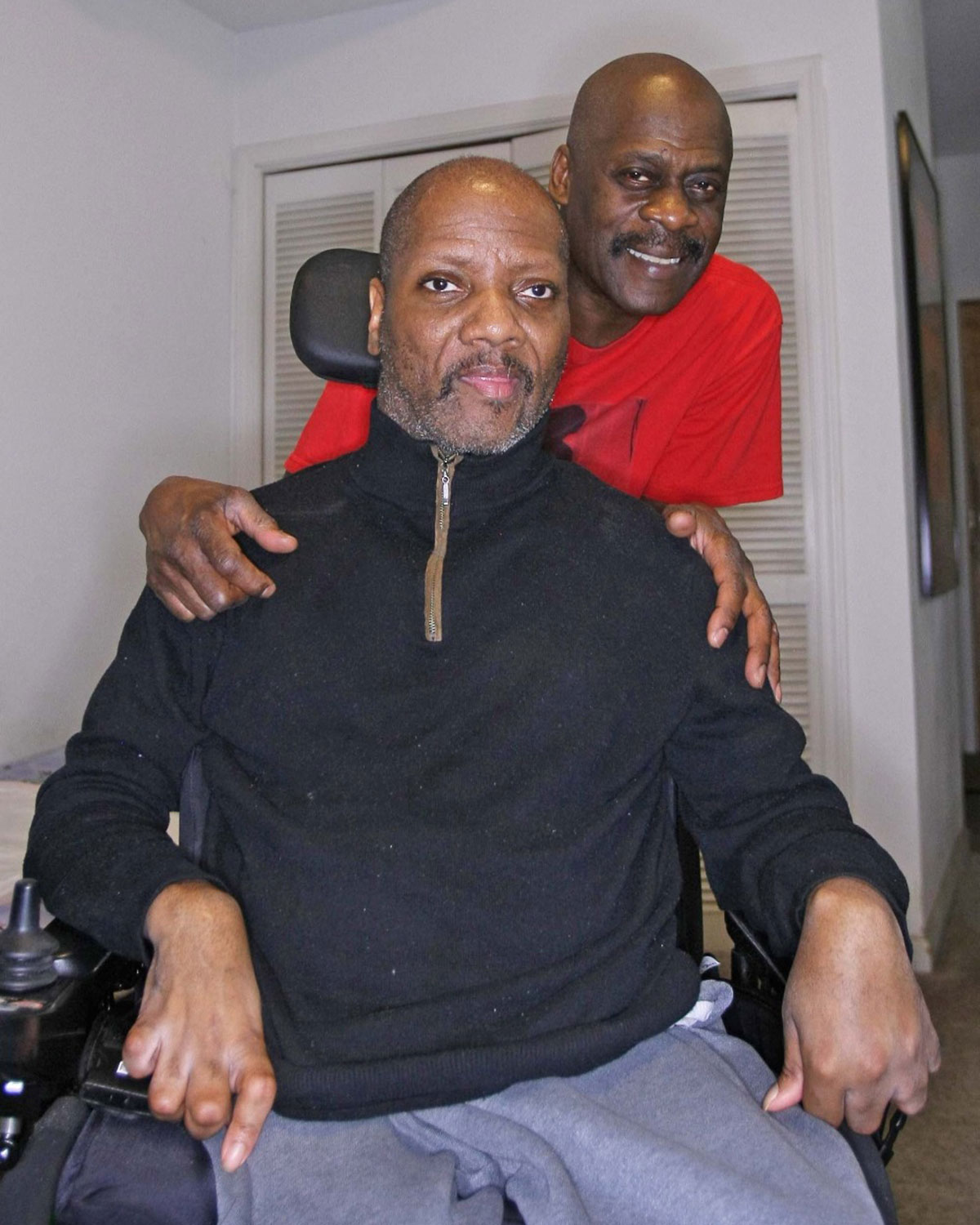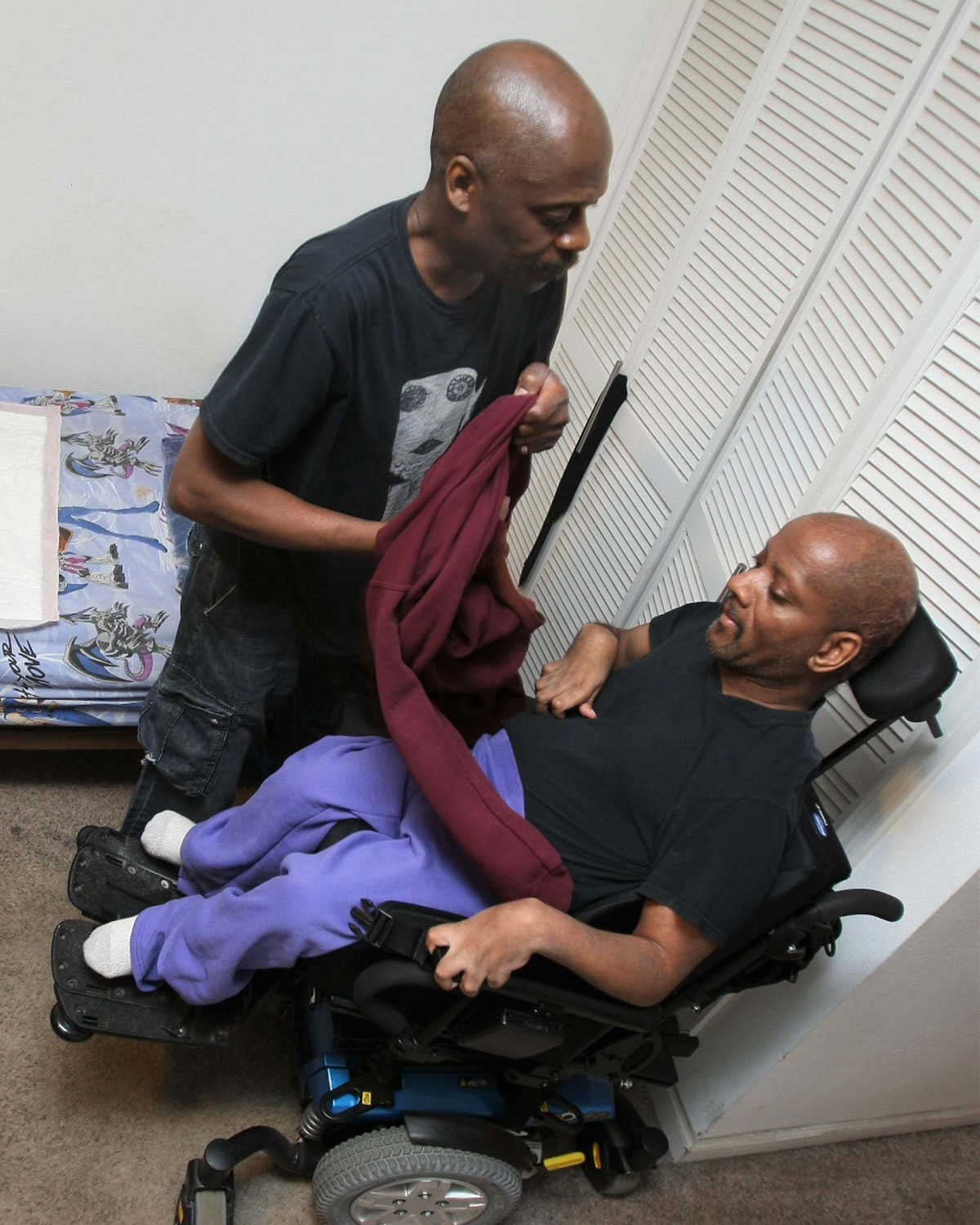 Pat A. Robinson established a GoFundMe account on behalf of Ira and Stan. All donations received will be for the special accommodations, Amtrak transportation, and Ira's total care during this vacation of a lifetime.