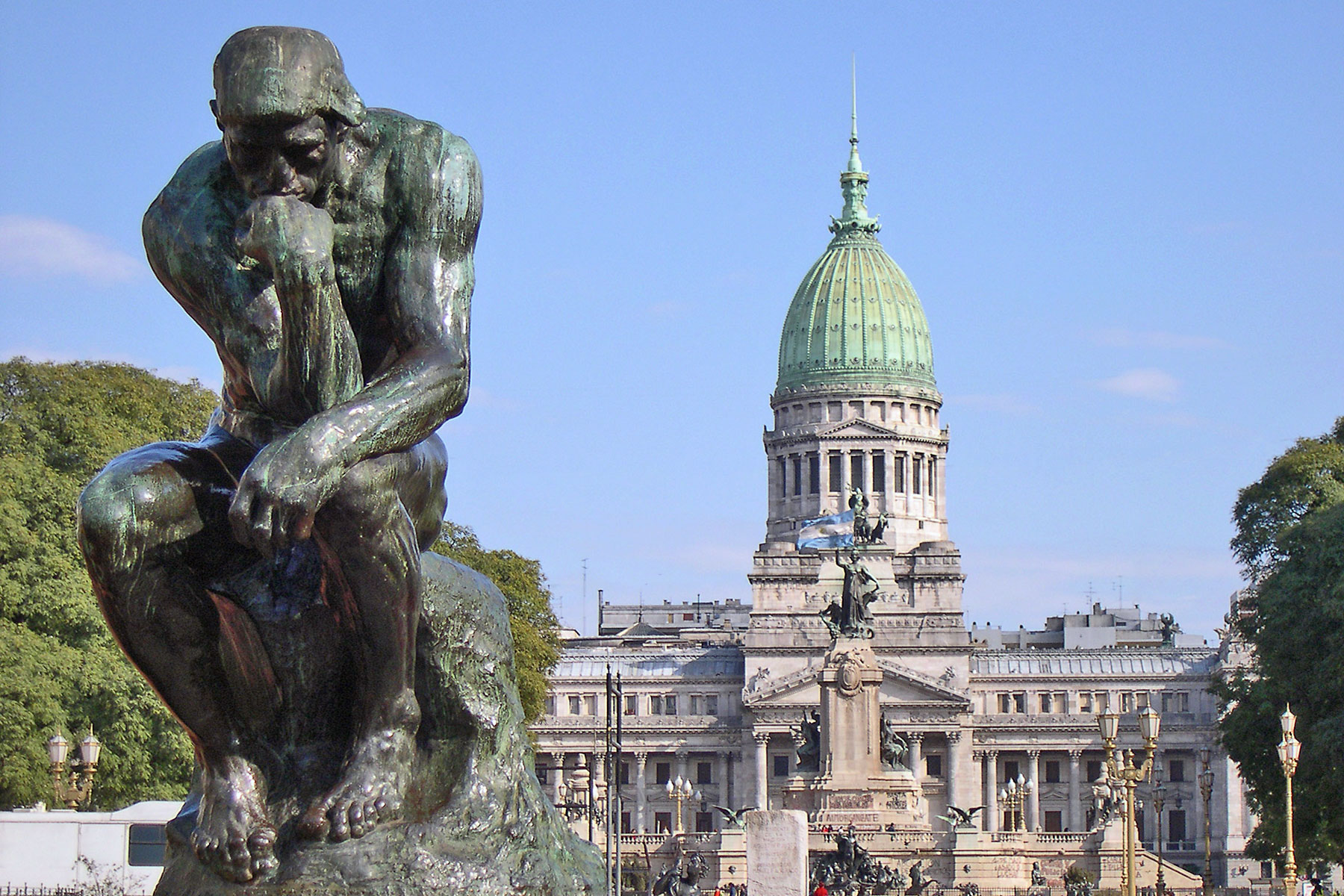 Author Tom Nichols will discuss his book, "The Dеаth of Expertise: The Campaign Against Established Knowledge and Why It Matters" in an upcoming "On the Issues with Mike Gousha," February 28 at Marquette University Law School.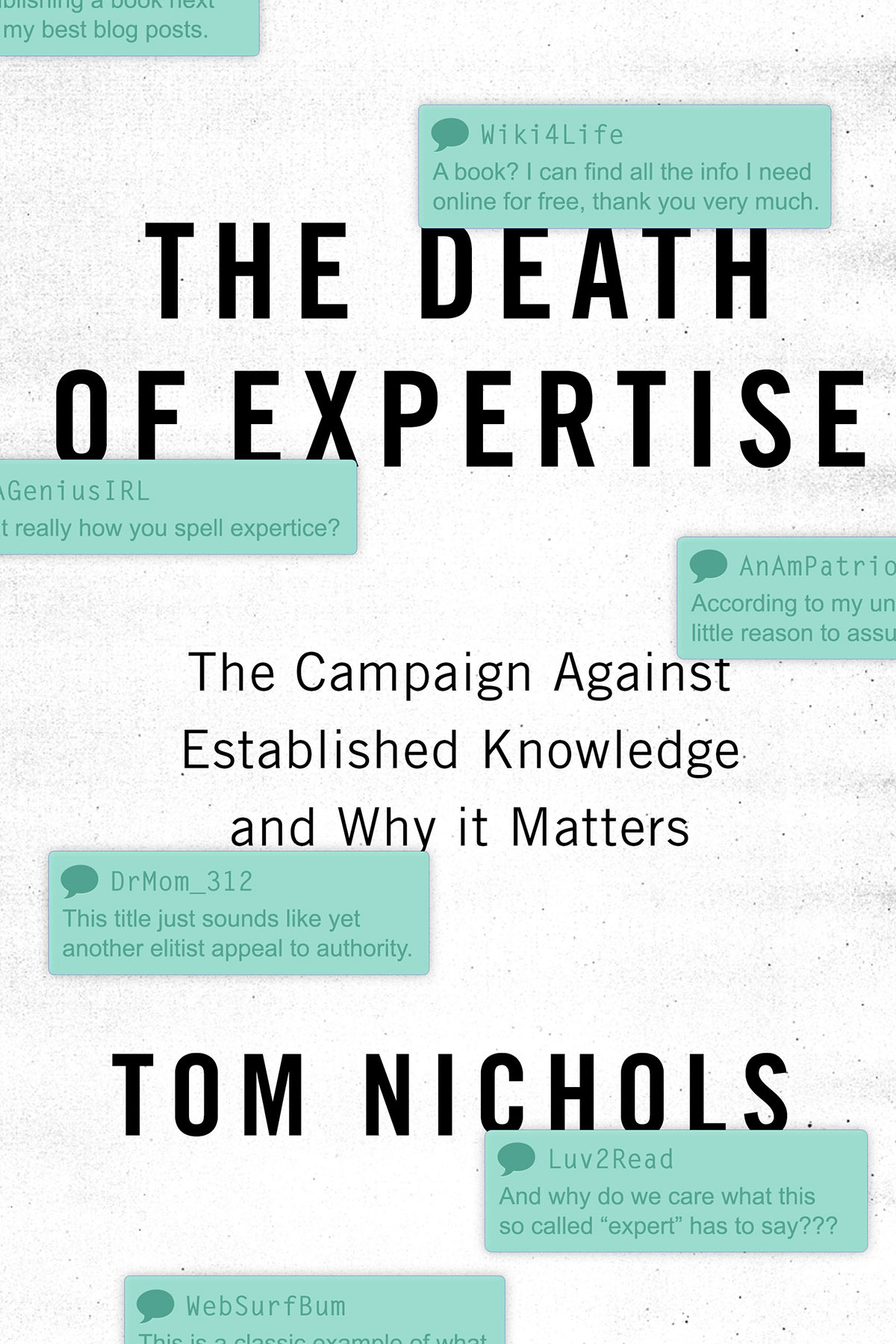 Nichols, a Naval War College Professor, argues in his new book that we live in dangerous times. "Never have so many people had access to so much knowledge, and yet been so resistant to learning anything," he writes. He cites a number of reasons for why expertise is increasingly viewed with scorn and why experts are often seen as elitists.
They include the ease with which information can be obtained on the internet, today's brand of politics, and trends in higher education and media that confirm our biases. Nichols sees us moving toward a nation where everyone knows everything, or at least thinks so. And he says that this has serious implications for our democracy.
Nichols is a professor of national security affairs at the U.S. Naval War College, an adjunct professor at the Harvard Extension School and a former aide in the U.S. Senate. He is the author of several books and articles on foreign policy and international security affairs.
Gousha, an award-winning broadcast journalist, is the Law School's distinguished fellow in law and public policy. His "On the Issues" series of conversations with newsmakers supports Marquette Law School's commitment to serve as a modern-day public square for the city of Milwaukee, the state of Wisconsin and beyond.
Through public programming such as the Marquette Law School Poll, debates featuring candidates in significant political races, Gousha's "On the Issues" conversations with newsmakers, public lectures by leading scholars and conferences on significant issues of public importance, the Law School serves as the region's leading venue for serious civil discourse about law and public policy matters. The event is at capacity for members of the public.
It is customary in democratic countries to deplore expenditures on armaments as conflicting with the requirements of of social services. There is a tendency to forget that the most important social service a government can do for its people is to keep them alive and free. – Sir John Slessor
"People are now exposed to more information than ever before, provided both by technology and by increasing access to every level of education. These societal gains, however, have also helped fuel a surge in narcissistic and misguided intellectual egalitarianism that has crippled informed debates on any number of issues. Today, everyone knows everything: with only a quick trip through WebMD or Wikipedia, average citizens believe themselves to be on an equal intellectual footing with doctors and diplomats. All voices, even the most ridiculous, demand to be taken with equal seriousness, and any claim to the contrary is dismissed as undemocratic elitism.
As Tom Nichols shows in The Death of Expertise, this rejection of experts has occurred for many reasons, including the openness of the internet, the emergence of a customer satisfaction model in higher education, and the transformation of the news industry into a 24-hour entertainment machine. Paradoxically, the increasingly democratic dissemination of information, rather than producing an educated public, has instead created an army of ill-informed and angry citizens who denounce intellectual achievement.
Nichols has deeper concerns than the current rejection of expertise and learning, noting that when ordinary citizens believe that no one knows more than anyone else, democratic institutions themselves are in danger of falling either to populism or to technocracy-or in the worst case, a combination of both. The Death of Expertise is not only an exploration of a dangerous phenomenon but also a warning about the stability and survival of modern democracy in the Information Age."