Annual boat parade on Milwaukee River to feature parade floats that actually float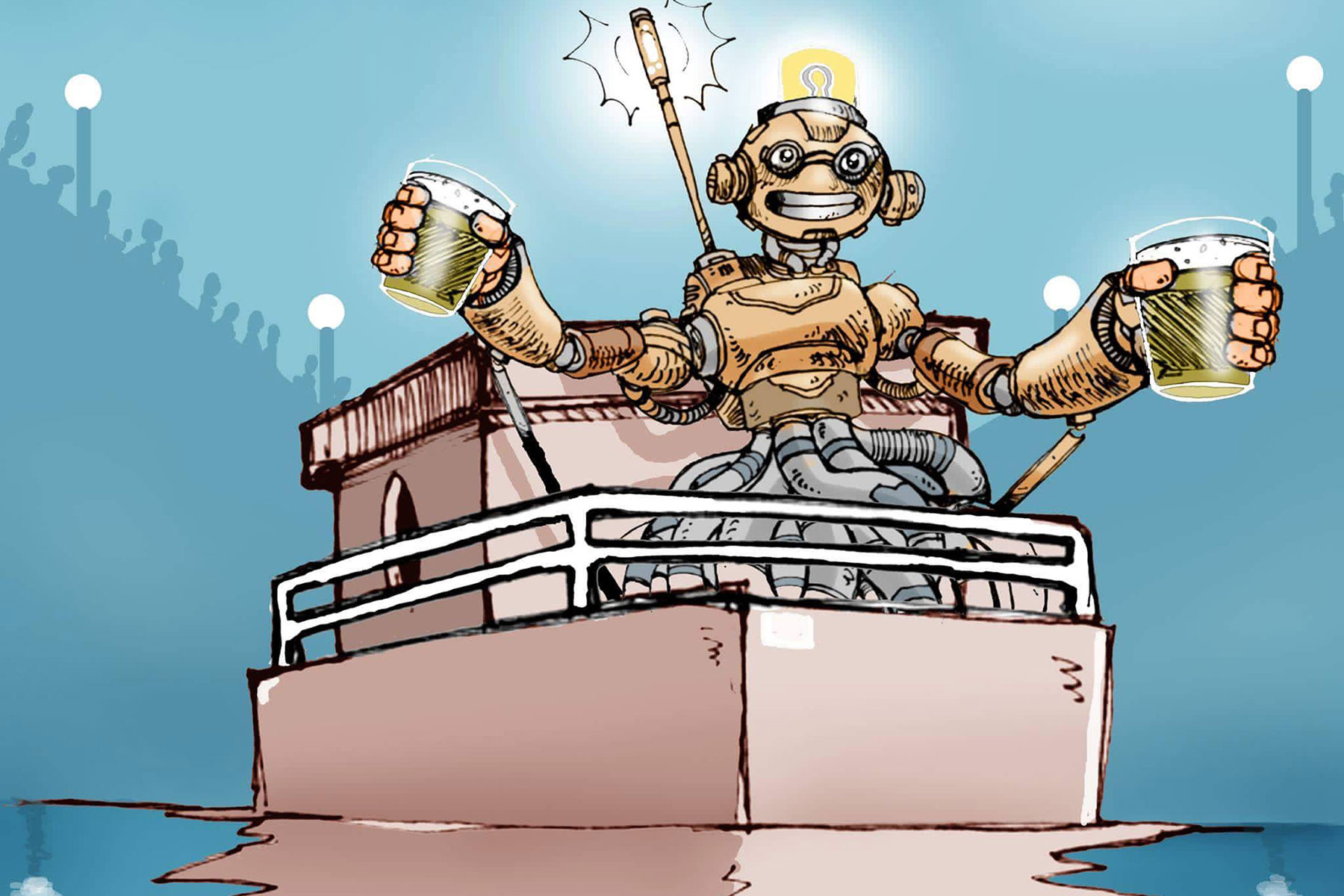 The 2nd Annual Milwaukee Riverkeeper Boat Parade will be held on September 8, and this year it celebrates the city's creative talent with floating art installations. The effort applies the same habit of presenting parade floats on land, but with the Milwaukee River as a roadway these floats have to actually float.
Local artists from all over the city applied to be considered for the parade, and 8 float designs were selected. The creative talents have been working for weeks on their art pieces, ranging from snails to sea monsters, and designed to celebrate Milwaukee's Rivers.
"Milwaukee Riverkeeper both serves and celebrates our local waterways. Our rivers and Great Lake are the essence of our city and the reason for its location. This event is a celebration of what makes Milwaukee so special, our waters. The parade connects people to our waters – through beautiful, public art," said Jennifer Bolger Breceda, Milwaukee Riverkeeper Executive Director.
Viewers will be able to vote for their favorite float during the event using mobile phones at bit.ly/vote4boat. Every spectator who votes is entered into a prize drawing.
"I've been trying to expand my boundaries as a local artist and do community-orientated projects that give back," said Malvy Westbrook, a local artist in parade. "Milwaukee's waters mean a lot to me because everyone deserves clean and well-taken-care-of water."
Westbrook's float plans include a giant, imbibing robot as a nod to the history and future of Milwaukee's beer industry. Another local artist, Jeff Holub, jumped at the opportunity to be a part of the event.
"I love Milwaukee because of the water. I used to live on River Road in Glendale and would walk down to the river every day," Holub said. "I believe the parade is helping build community spirit."
The boat parade with begin in the Milwaukee Mooring Basin and will travel up and down the Milwaukee River past many riverfront bars and restaurants. The parade will be viewable from the Milwaukee Riverwalk with viewing parties at Harbor Fest, Pier 106 Seafood Tavern, and Screaming Tuna.