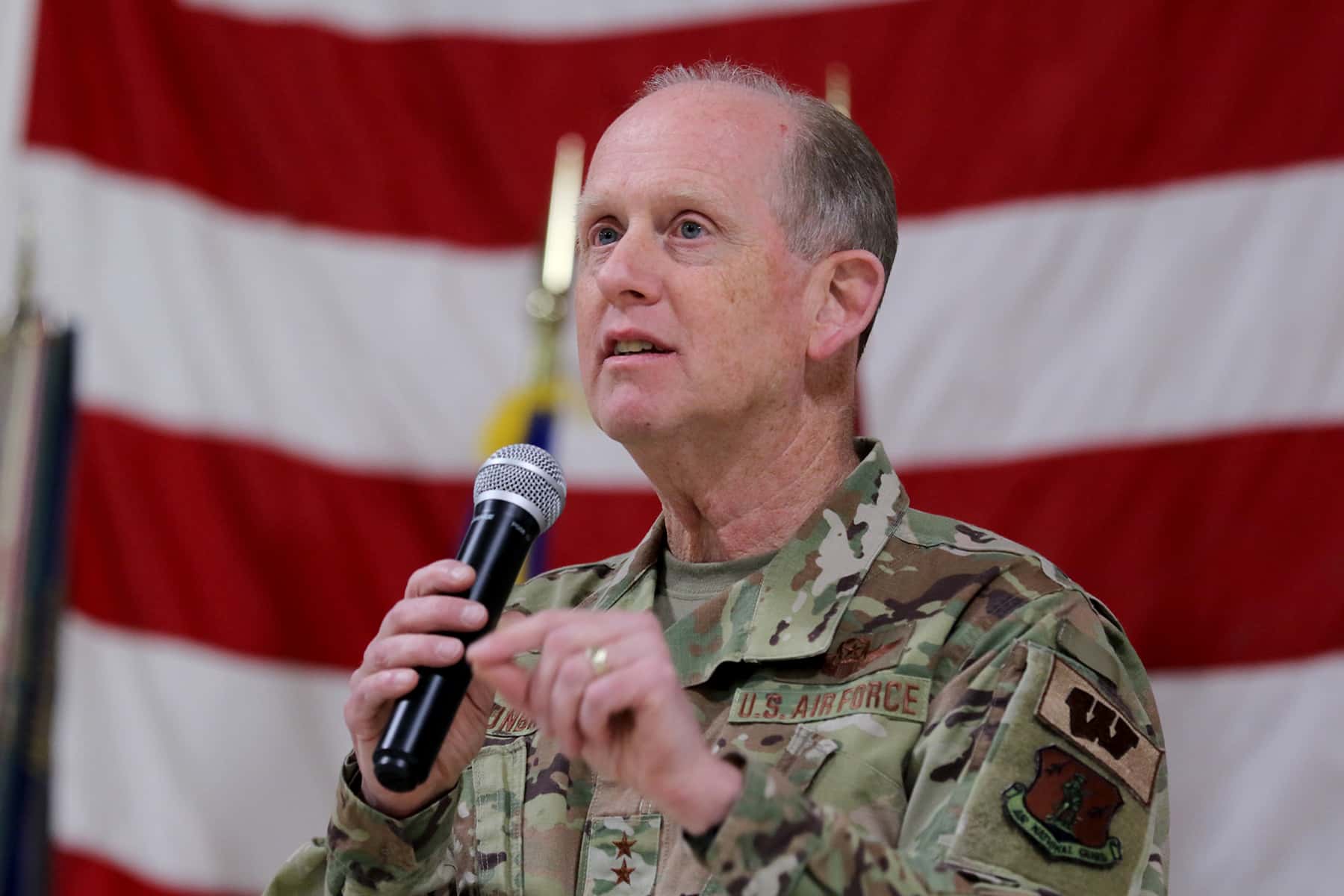 The leader of the Wisconsin National Guard offered his resignation on December 9, after the results were made public from an in-depth federal investigation into how the guard handled sexual assault and harassment allegations.
Governor Tony Evers called for and received the resignation of Major General Don Dunbar, after reviewing the report on how the Wisconsin National Guard botched the handling of assault and harassment allegations.
Major General Dunbar had commanded the Wisconsin National Guard as Adjutant General since September 1, 2007. His resignation, which will be effective on December 31, was part of Governor Evers sweeping reforms in response to the federal review which detailed systemic failures by the Wisconsin National Guard.
On March 14, Governor Evers, along with U.S. Senator Tammy Baldwin, requested the federal National Guard Bureau Office of Complex Investigations (OCI) conduct an independent and comprehensive review of the Wisconsin National Guard's handling of allegations of sexual assault and sexual harassment.
"I am extremely upset and concerned with the National Guard Bureau Office of Complex Investigations' findings, especially with how the Wisconsin National Guard investigates sexual assault allegations," said Governor Evers. "Our service members deserve to be safe and supported while carrying out their important mission, which is why I have ordered the Wisconsin National Guard to implement top-to-bottom changes to ensure a safe workplace in the Guard, one that is free of sexual assault and harassment and the fear they might face retaliation for reporting sexual assault or harassment when it happens."
Over the course of six months, OCI conducted a thorough investigation that included canvassing approximately 1,600 Wisconsin National Guard personnel, conducting 78 in-depth interviews, reviewing over 1,100 documents, and conducting 10 site visits to military installations throughout the state.
"Our Wisconsin National Guard service members deserve leadership of unmatched integrity and a work environment free of sexual assault, harassment and the fear of retaliation. This National Guard Bureau report makes clear they have received neither," said U.S. Senator Baldwin. "The failure of leadership, wrongdoing, and lack of accountability that has been uncovered demands change at the Wisconsin National Guard, including new leadership and implementing all of the report's recommendations on how best to prevent sexual assault and harassment, and confront it with accountability when it occurs. Now that the first steps of change are being taken, I support Governor Evers' executive order to work towards true justice for the survivors of sexual assault and accountability for those that committed crimes against them."
OCI recently finalized its report of the assessment. The report comprehensively documented where the Wisconsin National Guard's policies and practices failed to hold perpetrators accountable and leave survivors unsupported. The deficiencies included an ineffective program management, including problems with staffing levels, staff training and record keeping; inadequate victim support from commanders, which led many victims to not to seek support or services; violation of federal policy by conducting in-house investigations of sexual assault allegations, rather than reporting them to an outside entity, like local law enforcement; deficient internal investigations that were at risk of being both inaccurate and illegal; perceptions of favoritism and lack of transparency within the guard; failure to have policies that provide "adequate protections" for people who come forward with allegations; lack of communication of accountability actions to reinforce appropriate conduct; and failure to comply with regulatory requirements for reporting misconduct.
The report also provided recommendations on how to correct these failings. In addition to a change in leadership, other drastic changes are needed to correct this situation. Governor Evers also signed Executive Order #62 to direct the Wisconsin National Guard to promptly and fully correct the 22 findings OCI identified in its report and faithfully implement OCI's recommendations.
The process to select a new adjutant general will begin in the coming weeks. Brigadier General Gary L. Ebben will serve as interim adjutant general.