Packers free safety Clinton-Dix launches Ha Ha's HERO outreach program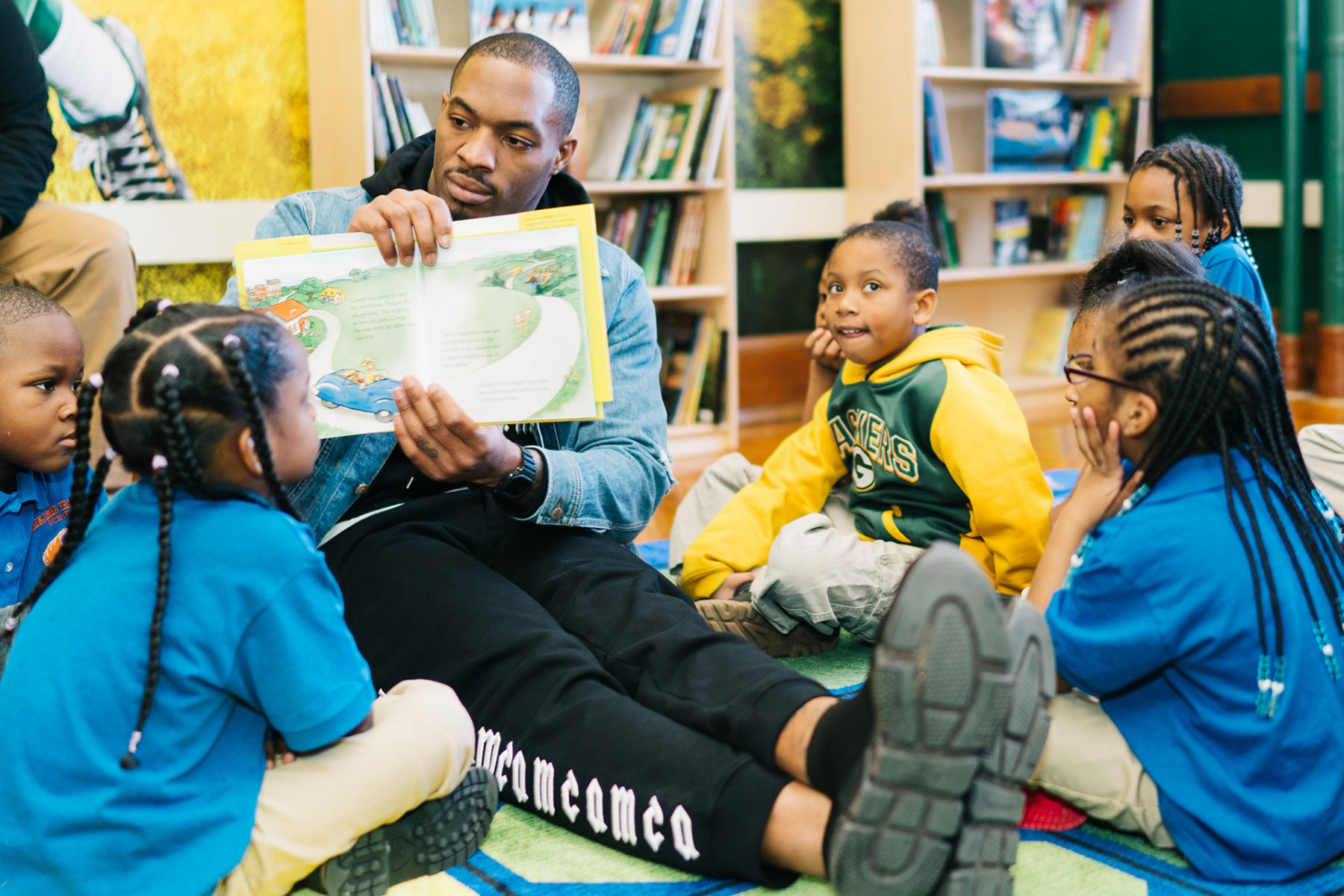 Students at Benjamin Franklin Elementary School in Milwaukee have a new place to read and learn thanks to Green Bay Packers Ha Ha Clinton-Dix.
On January 9, Clinton-Dix celebrated with students at the opening of HERO Headquarters, a community outreach program of the Ha Ha's HERO Foundation. Sponsored by Quarles & Brady, Ha Ha's HERO Headquarters transformed a space at Benjamin Franklin Elementary School into a reading oasis.
"It was a great day as my HERO Foundation launched its first Ha Ha's HERO Headquarters," said Clinton-Dix. "The importance of education is something that I am passionate about, so I hope students at Benjamin Franklin Elementary can utilize the HERO Headquarters so they can grow in their reading, learning and education."
The space, designed with a Green Bay Packers theme, includes 600 age-appropriate books and has walls decorated with images of Clinton-Dix playing football. It is a comfortable space to read, filled with beanbags, carpets and chairs, with hope that it will inspire students.
Providing students with a safe and comfortable place to find books removes some of the burden from the families. At Tuesday's event, Quarles & Brady gifted every student with a nylon drawstring backpack stuffed with books.
Benjamin Franklin Elementary is a pre-kindergarten through 8th grade school with approximately 350 students. Many students at the elementary school struggle with reading, and many families from the school don't have the resources to provide their children with books at home.
Rooted in his personal mission and the mission of his foundation to be a hero to kids through education, Clinton-Dix is a living witness to the importance of education. He is currently finishing his Criminal Justice degree at the University of Alabama, which is why implementing educational community outreach programs is important to him.
The launch of HERO Headquarters marks the first community outreach program of Ha Ha's HERO Foundation. Clinton-Dix celebrated the official launch of his foundation in October of 2017 when he raised more than $130,000 during a kickoff event at Blue Harbor Resort & Conference Center in Sheboygan. The Foundation plans to open two more Ha Ha's HERO Headquarters this year.
The mission of Ha Ha's HERO Foundation is to provide economically-challenged students with a voice of motivation, empowerment, and encouragement so they can be Heroes by achieving academic excellence, developing positive personal skills and making positive decisions to avoid high-risk behavior.