Completion of townhomes in Washington Park highlights efforts to address affordable housing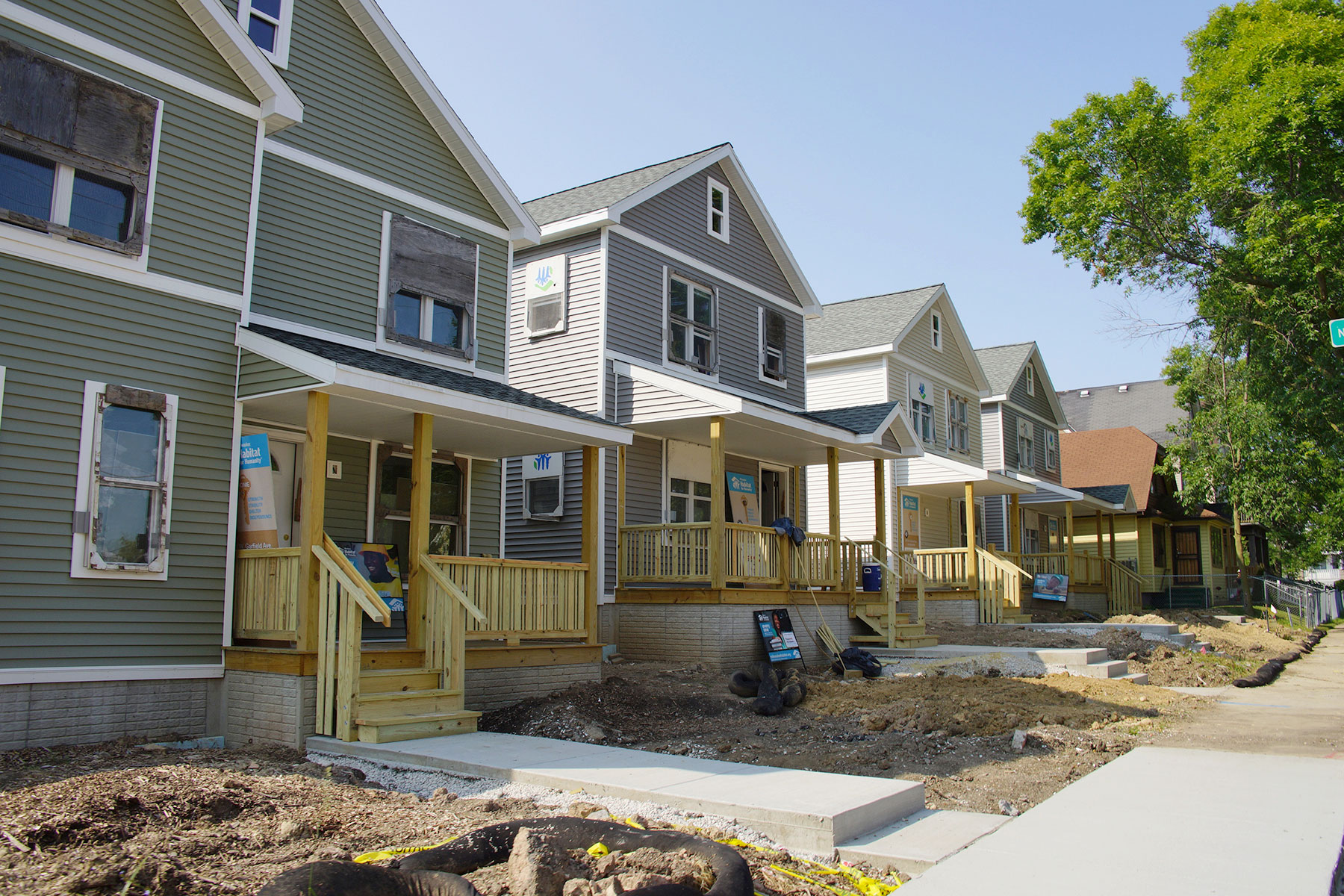 The Redevelopment Authority of the City of Milwaukee (RACM) authorized a certificate of completion recently for Washington Park Townhomes, a catalytic project that adds forty new homes to the 30th Street Industrial Corridor.
The Gorman & Company led the residential construction project located at 31St and Galena Streets. During the planning process, the City of Milwaukee and its partners addressed significant environmental issues at the previously tax foreclosed site. Nearly $1.5-million of Federal, State, and local funds were spent in site cleanup and preparation. Historically, this was the T.C. Esser Paint Company, where paint and stained glass were produced during much of the last century.
"City government has made a priority of adding and improving affordable housing in Milwaukee, and the Washington Park Townhomes is a step forward," Mayor Tom Barrett said. "Through my 10,000 households effort we are working collaboratively to improve housing opportunities for Milwaukee residents over the next decade."
The new Washington Park Townhomes are two story attached residences that sit on the 2.5 acre parcel. The development was designed in consultation with neighbors, a relationship that led to lighting improvements and a project that is more pedestrian friendly.
In building Washington Park Townhomes, Gorman & Company included a training component that gave forty previously incarcerated individuals hands-on construction training in a variety of skilled trades. The entire project significantly exceeded city requirements for small business enterprise and residential preference program participation.
"Gorman & Company is grateful for the city and the residents of the Washington Park neighborhood who worked with us to develop this project," said Ted Matkom, Wisconsin Market President. "Our goal has been to create a valuable and sustainable asset for years to come."
The redevelopment of the Esser Paint site was underway for more than ten years. The city recognized the area as an important location for catalytic development in the city's 30th Street Corridor. South of the townhomes is a successful community garden managed by the Hmong-American Friendship Association, and north of the townhomes is Galena Park, built last fall as part of a Green Bay Packers "Hometown Huddle".
The Wisconsin Housing and Economic Development Authority provided financing and directed Federal Low-Income Housing Tax Credits to Washington Park Townhomes. Those credits were purchased by Associated Bank which also provided construction financing. In exchange for the tax credits, Gorman & Company set aside units in the project for low income residents.
The townhomes include two- and three-bedroom residences. Following completion in the fall of 2018, the developer quickly leased all forty homes and currently maintains a waiting list of thirty qualified applicants.