New exhibit to explore Hollywood's Red Scare era and the impact of Blacklisting on civil liberties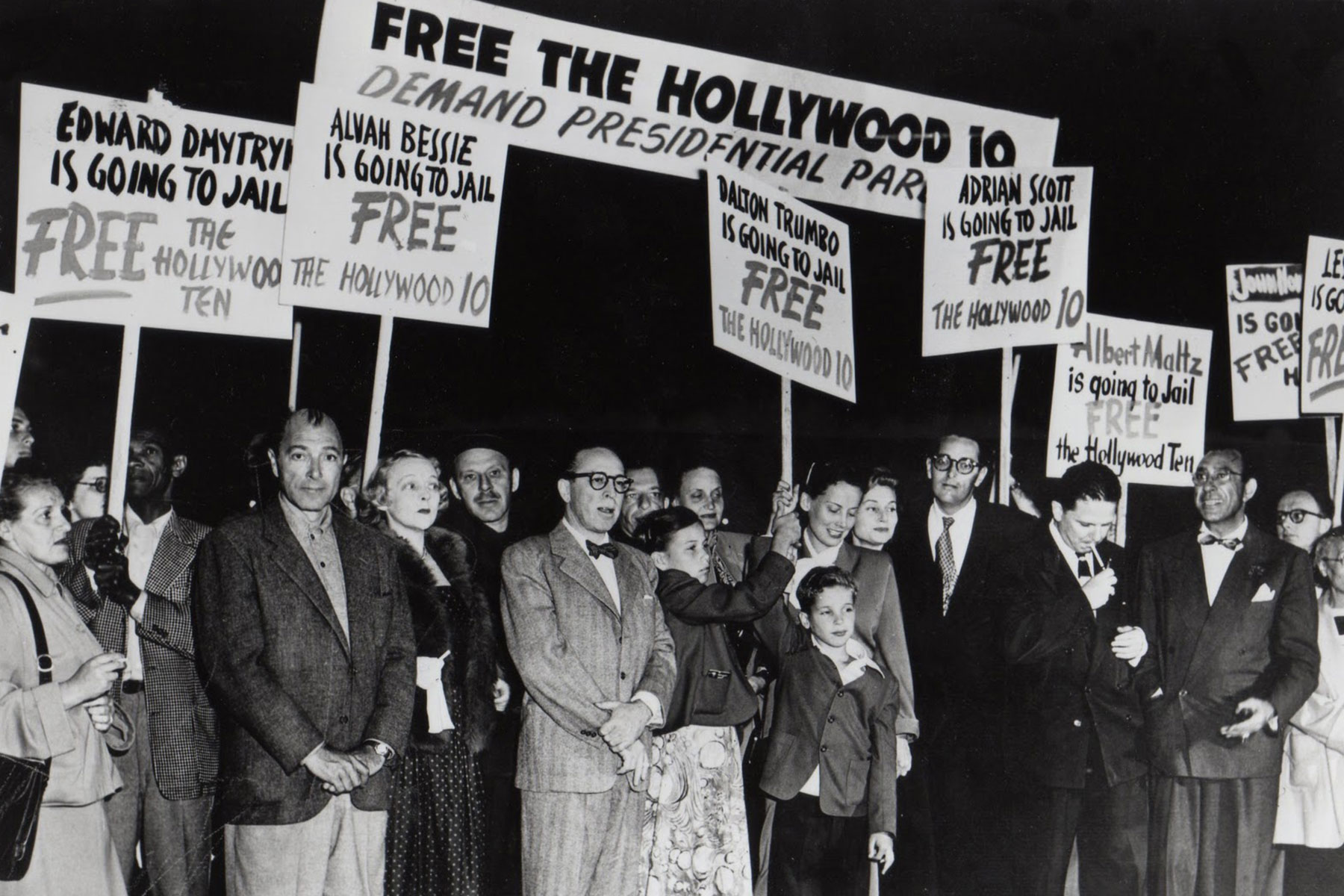 Jewish Museum Milwaukee will open its new originally curated exhibit, "Blacklist: The Hollywood Red Scare," on view October 12.
Blacklist explores the personal and national impact of the House Un-American Activities Committee (HUAC) and the Hollywood Blacklist through the biographies and accounts of blacklistees, films that were considered subversive by the FBI, HUAC hearing footage and more.
The people regarded as "Un-American" in HUAC's blacklist were disproportionately of minority backgrounds—Jews and immigrants. The exhibit explores the factors that led to the Hollywood Blacklist, a time in which these first amendment freedoms and what it meant to be patriotic became central in a cultural battle, one that continues to replay in American politics today.
"After three years in the making, Jewish Museum Milwaukee is looking forward to finally sharing this exhibit with the public," said Ellie Gettinger, Jewish Museum Milwaukee's exhibit curator and education director. "Blacklist offers a fascinating look into a fearful time in our country's history, and provides the opportunity for visitors to compare ways history continues to repeat itself."
The gritty, dark feel of the exhibit sends museum-goers back to the tense and anxious era of Hollywood's Red Scare in the 1940s-50s. Both the process of being blacklisted and getting off the blacklist were shrouded in mystery and had real consequences for people caught in the crosshairs.
Those who were implicated faced the infamous question, "Are you or have you ever been a member of the Communist Party?" and suffered personal consequences: mental anguish, bankruptcy, unemployment, illness and even death.
Blacklist seeks to answer many key questions still relevant today—from the role of media in reporting on government checks and balances, government overreach, civil liberties and first amendment rights, the exhibit sheds light on a wide array of issues that affected the historical and political climate of this era, which ultimately made the Hollywood Blacklist possible. After February 10, the Blacklist the exhibit will travel to other museums across the region and country.